Nestled in the White Mountains of New Hampshire I met Kelsey and Peter at their rental cabin.  Escaping from their busy lives, they ventured to the mountains for a snowy, winter get-away.  When Kelsey reached out about documenting their time away, I was beyond thrilled. Not ever having professional photos taken together, they were nervous but they were complete naturals! They rocked their Jackson couple's photos!
Kelsey and Peter's relationship started with Kelsey standing Peter up.  They met on "OKCupid," in May 2014 when Peter sent a message to Kelsey.  Not having much luck with online dating and not-so-great past dates, Kelsey was very hesitant to meet Peter. Despite her hesitation, she spent the next few days talking to him. She instantly became smitten by his charming nature and finally put her guard down and agree to meet him for a beer.
Things were starting on the right path but Kelsey feared this was all too good to be true. She told Peter the day of their date, she couldn't meet him due to a friend needing her help. Despite the little white lie, Peter was extremely sweet and Kelsey regretted canceling on him instantly.  Sadly, this was her only opportunity to see him at this time due to his short leave home from the Air Force.
After Peter went back to Maryland, where he was stationed, he and Kelsey continued to text daily. Their relationship grew by FaceTime dates and nightly phone calls. Their fondness for each other continued to grow regardless of ever meeting each other in person. By July, these two were very eager to meet each other! Kelsey flew to Maryland where Peter met her in uniform in the terminal lobby and the rest is history!
Peter has since exited the Air Force and has joined Kelsey in Massachusetts.  These two adventurous souls enjoy hiking, day trips and spending time with their families.  You will also see them drinking a beer while cheering the Patriots on during football season!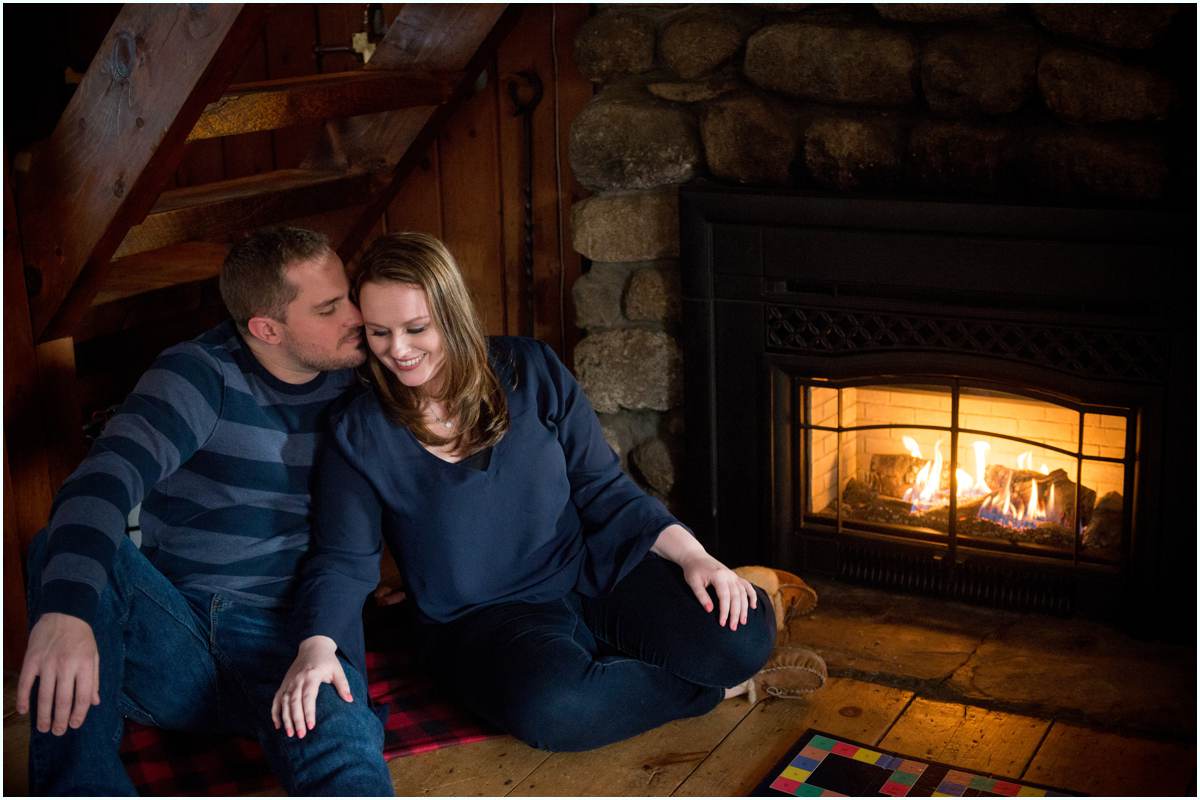 This was the coldest Jackson's couple's photos I have ever had! Looking at the photos, you'd never know! Kelsey and Peter were completely natural and ignore how cold they were.
Jackson Falls are gorgeous every time of year but there is something magical about seeing them in the winter.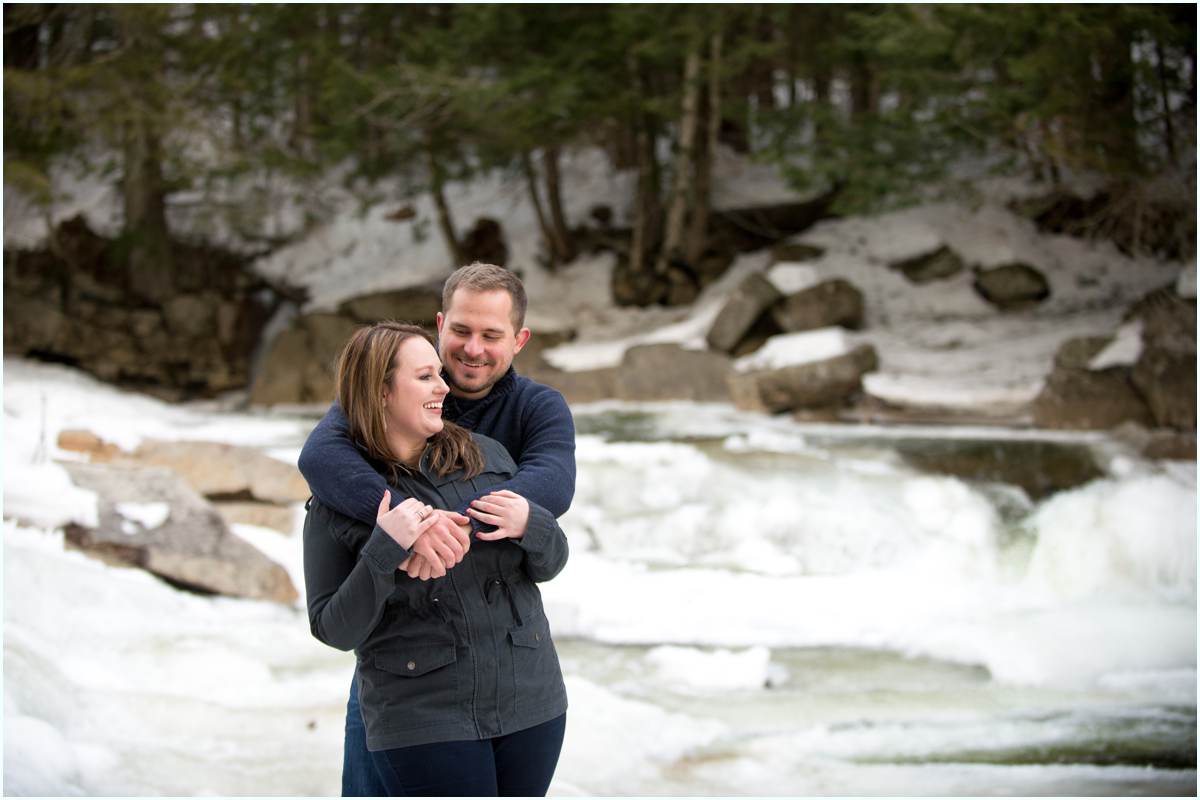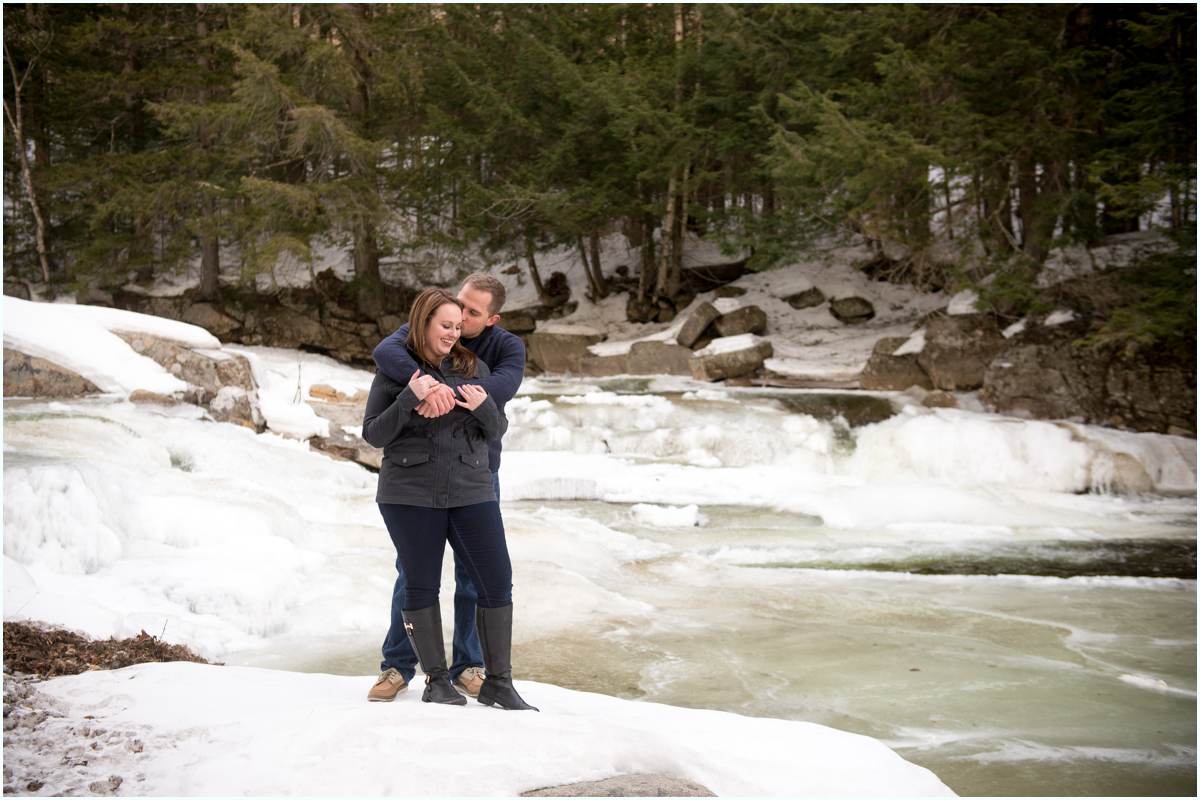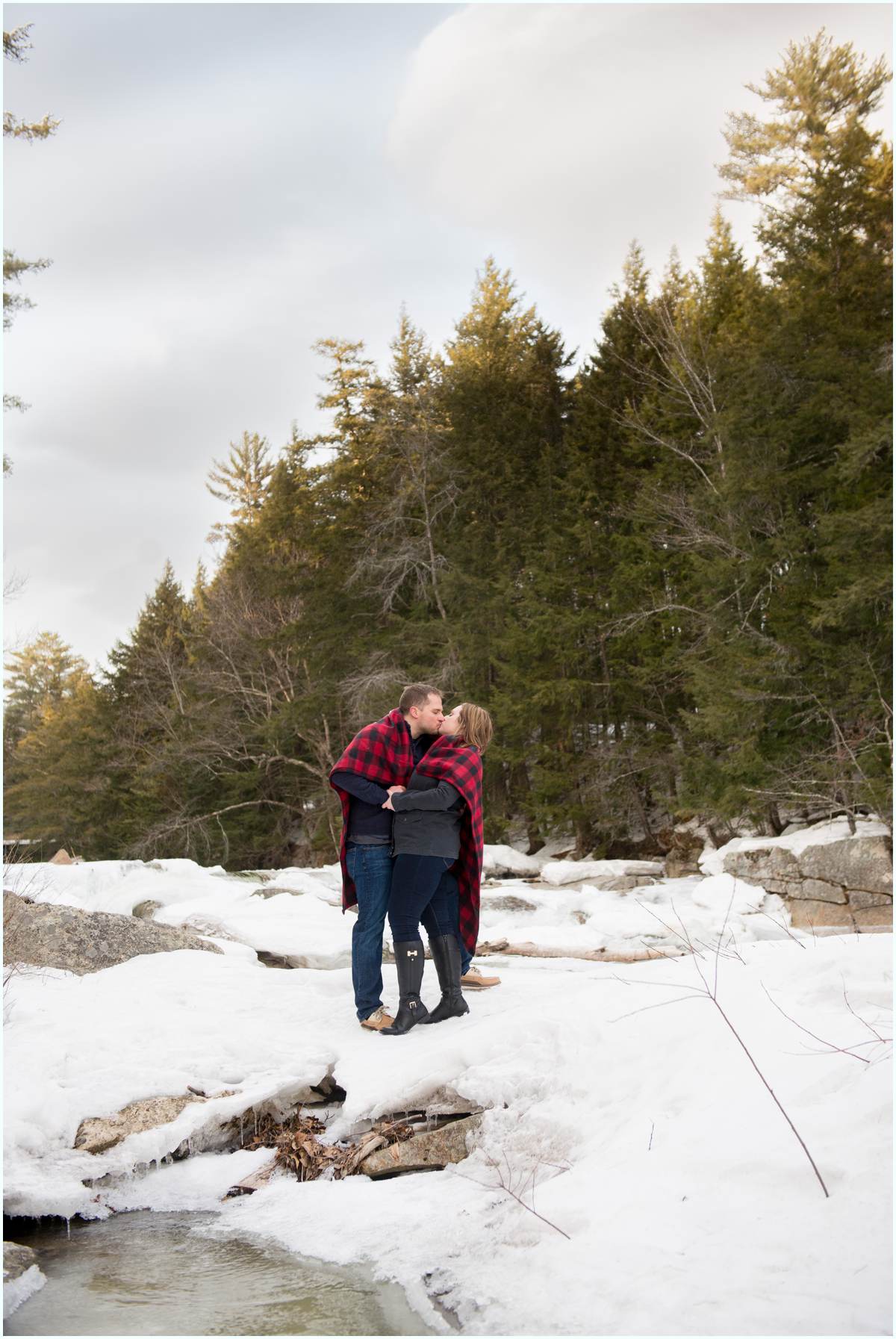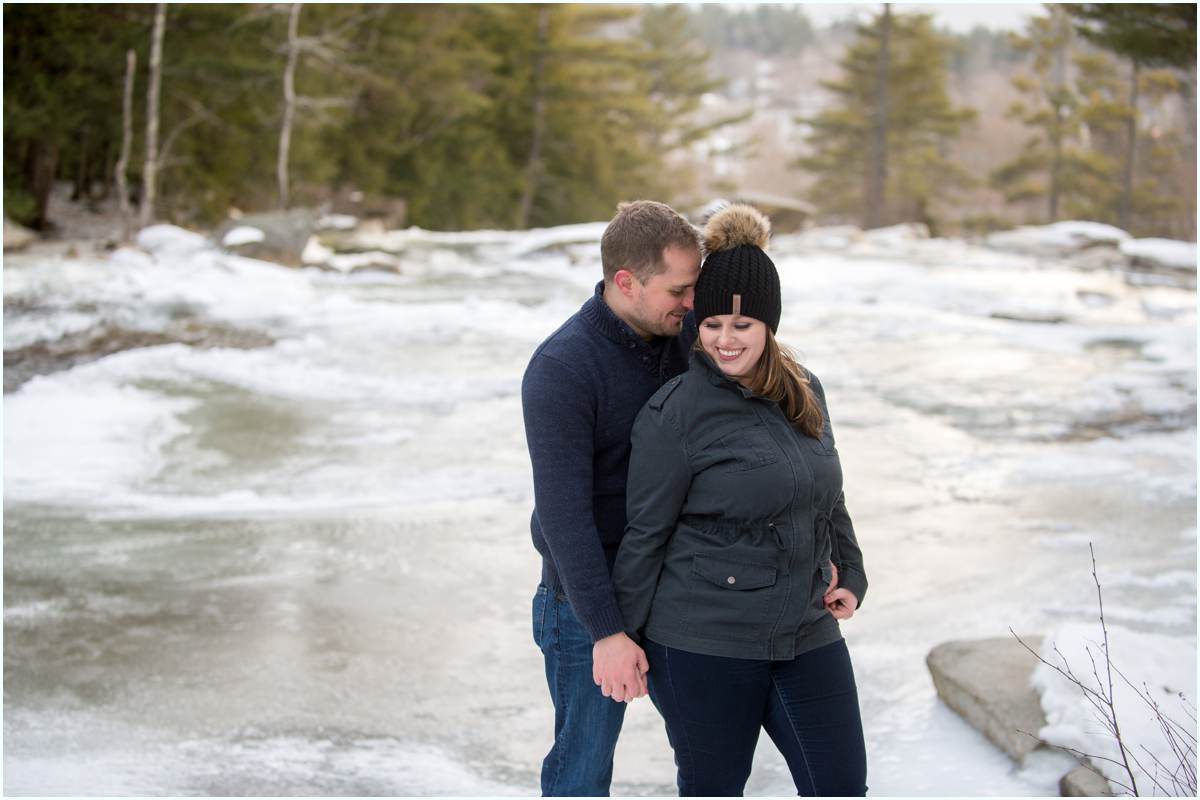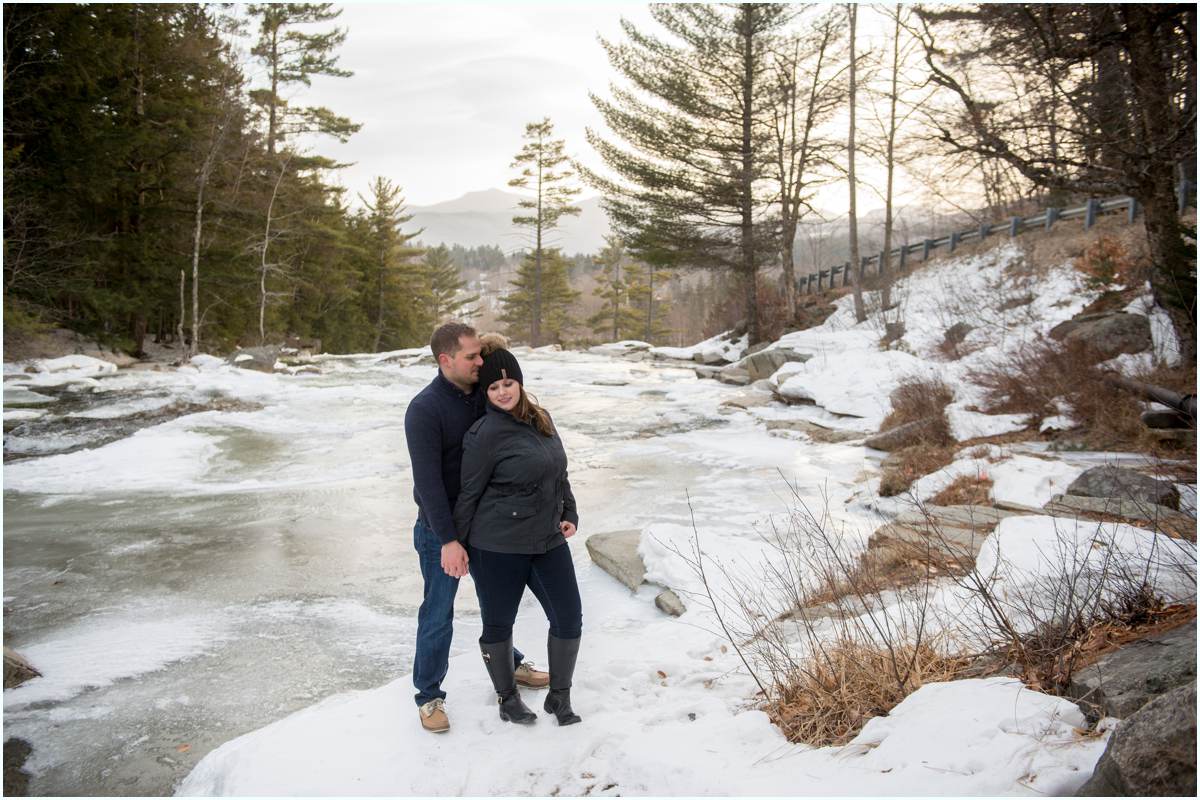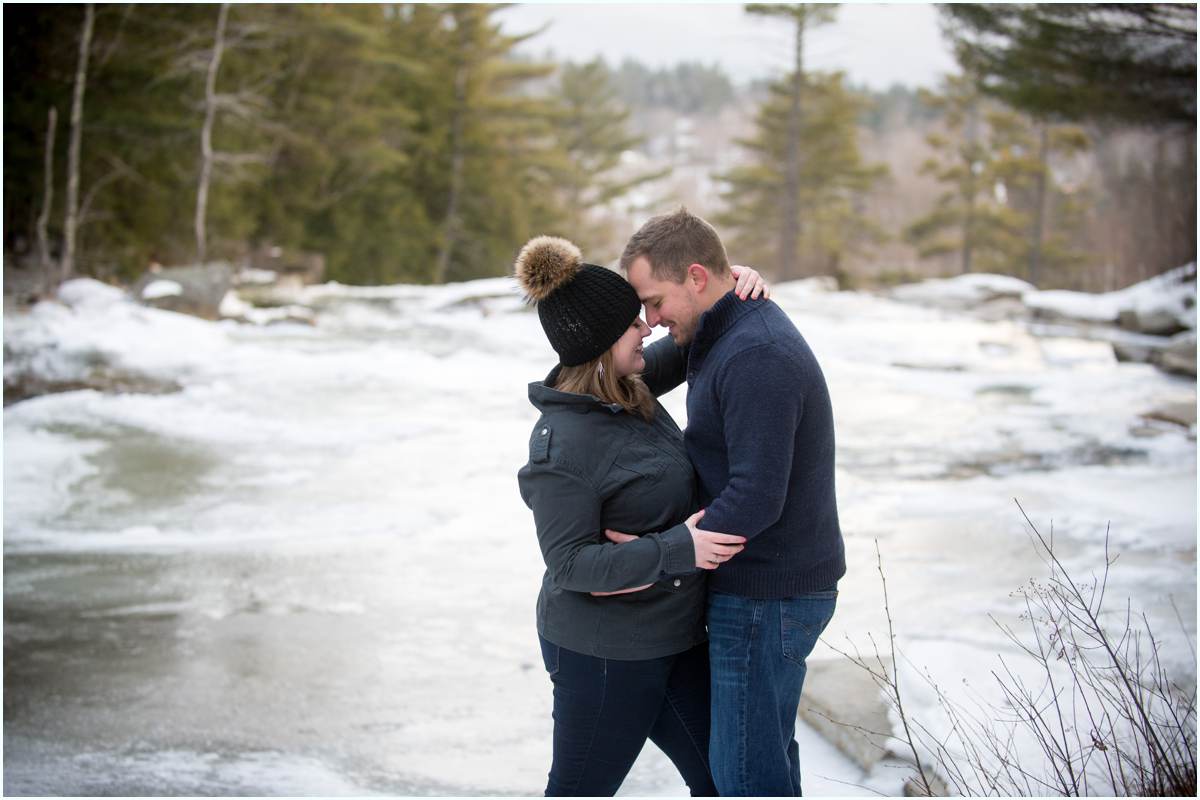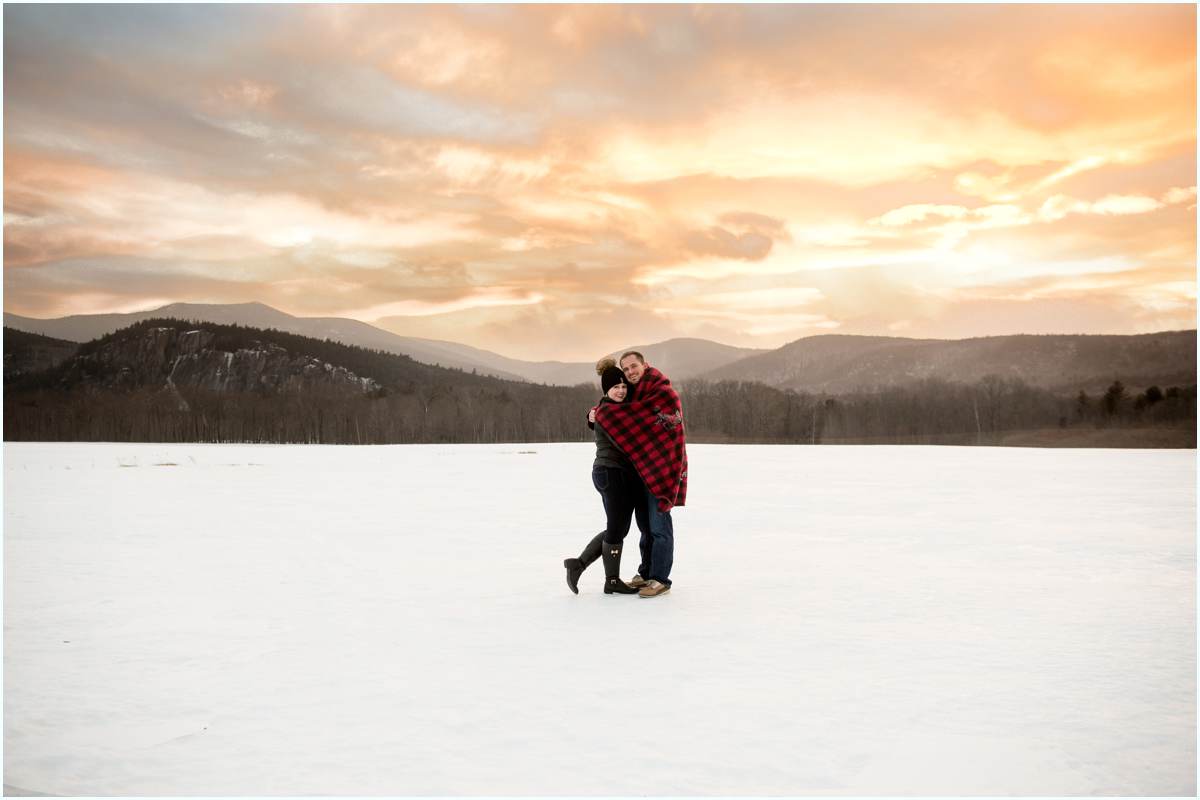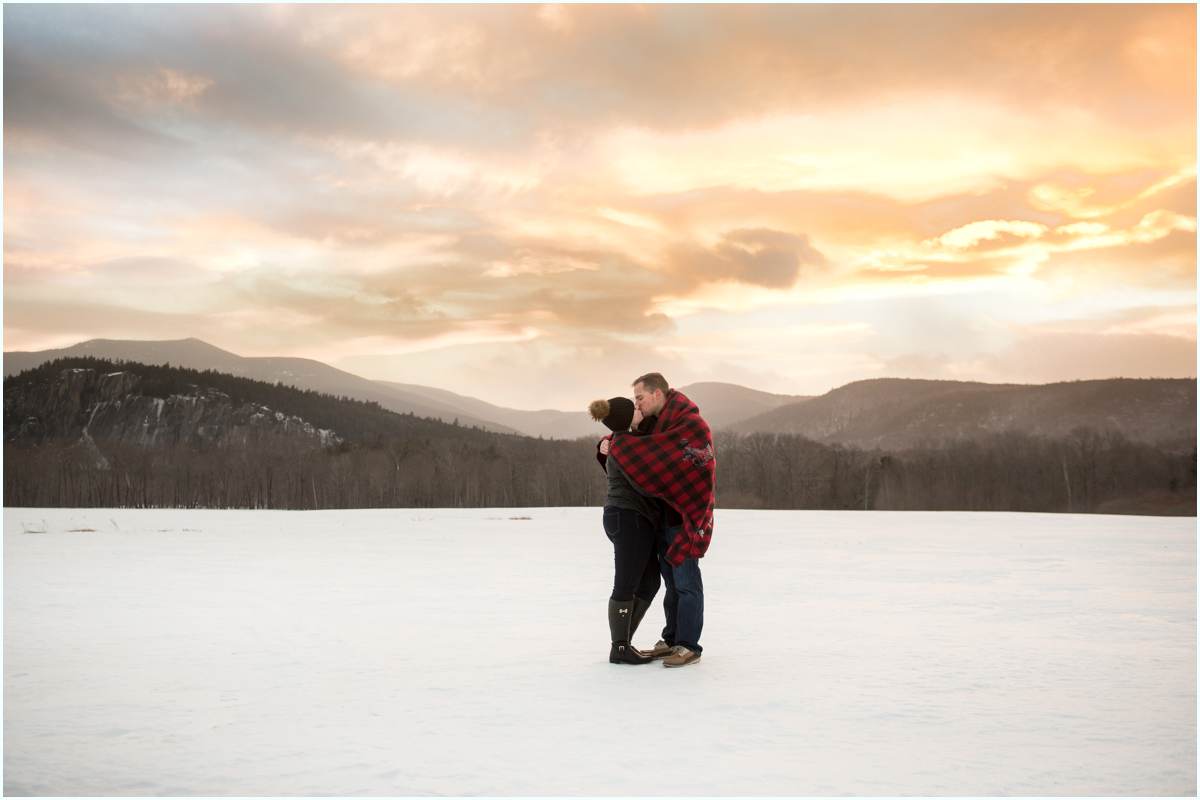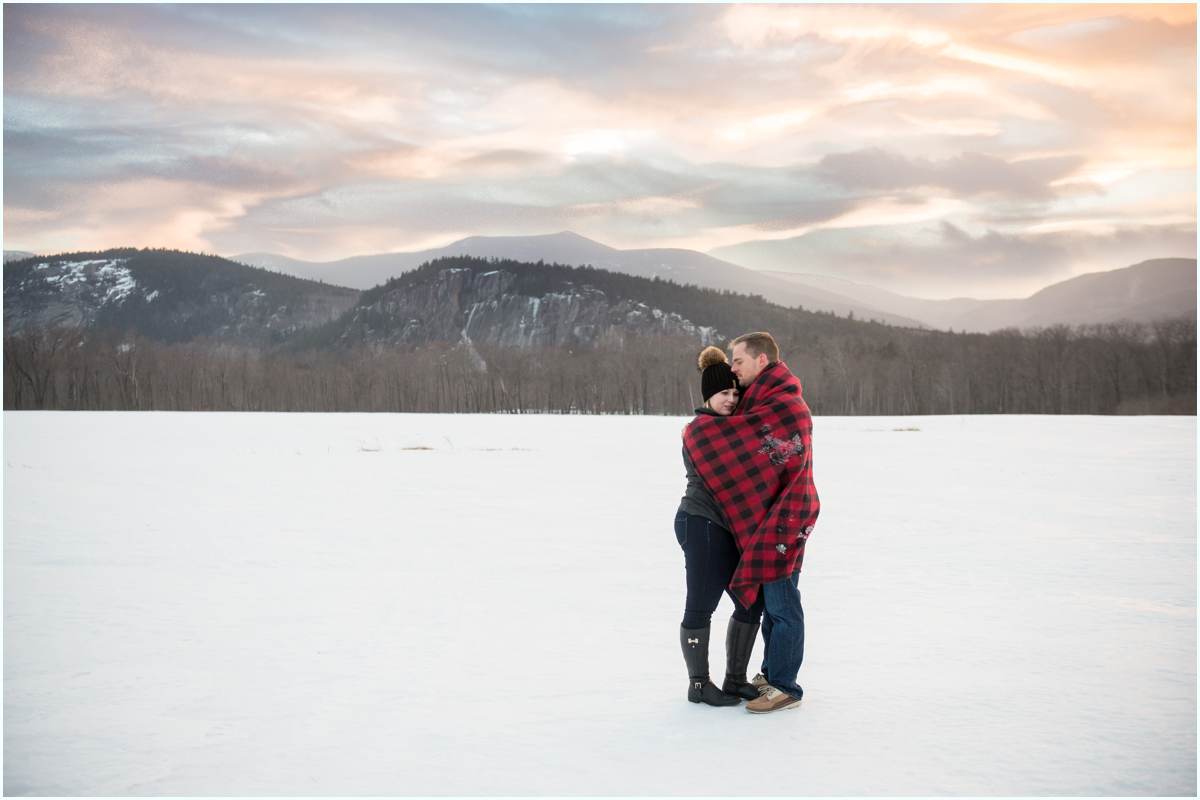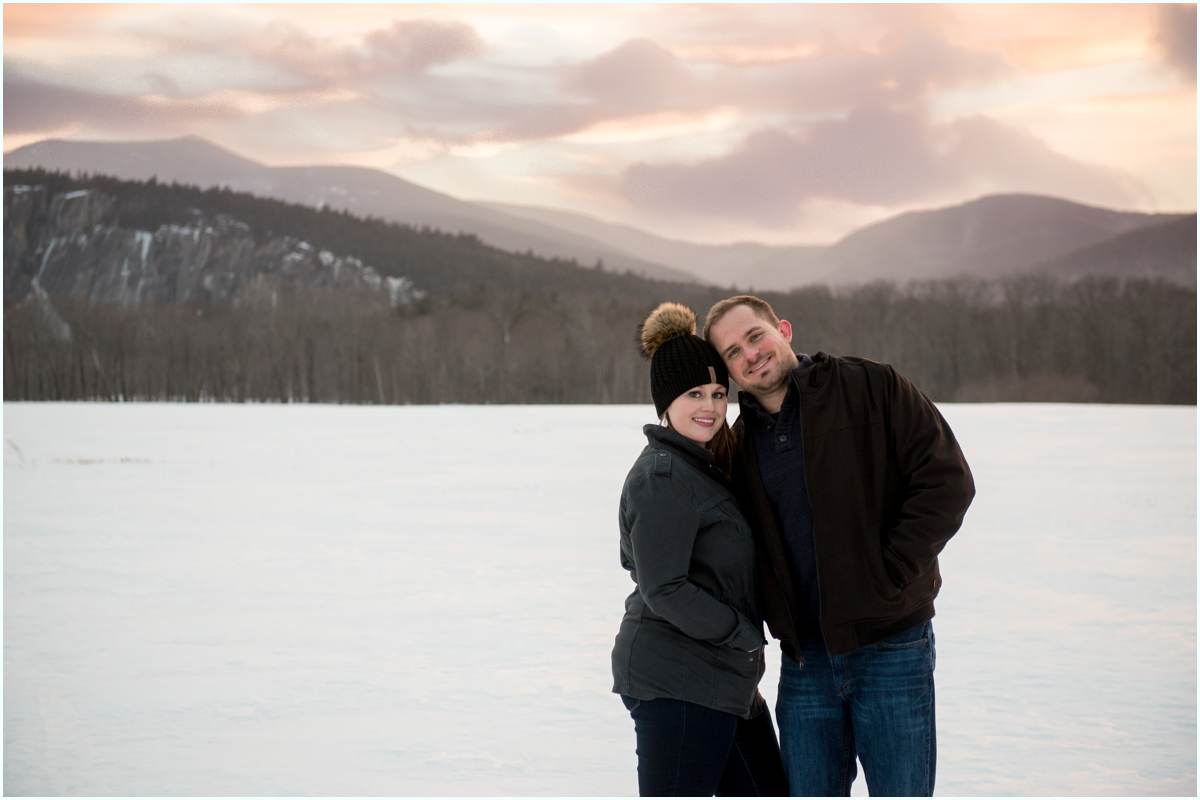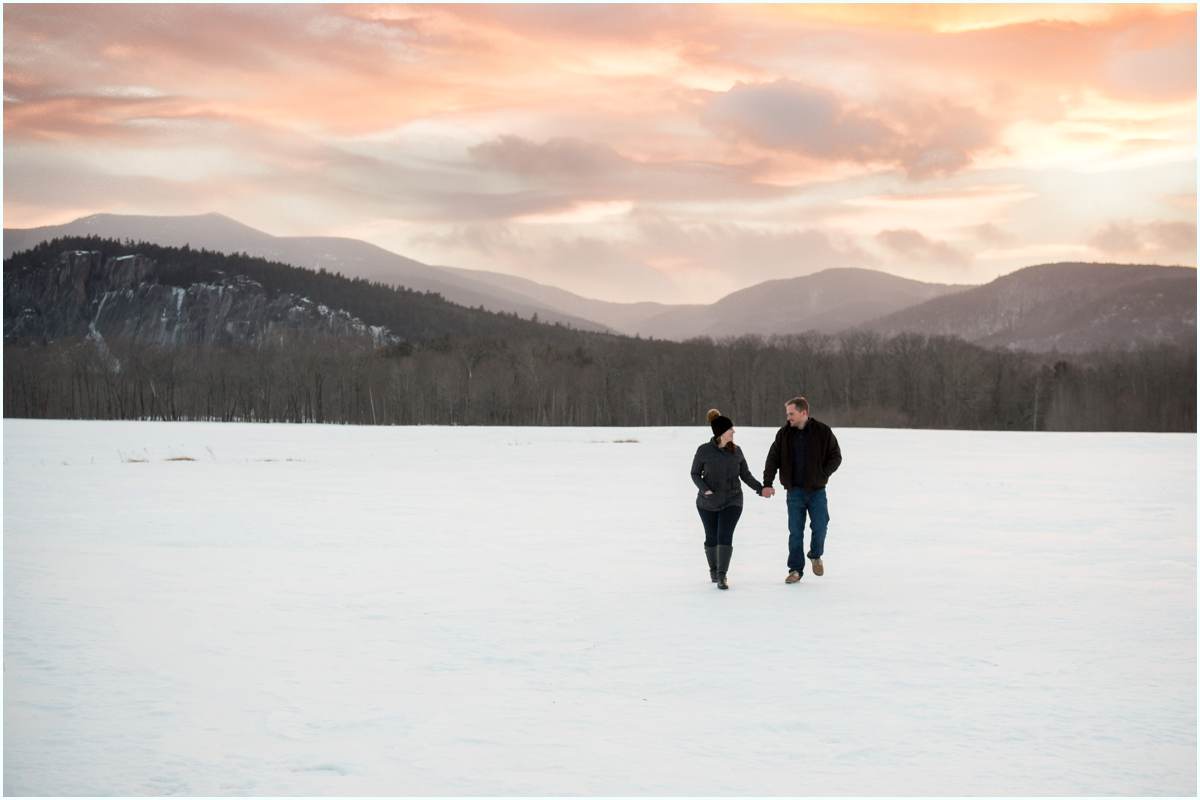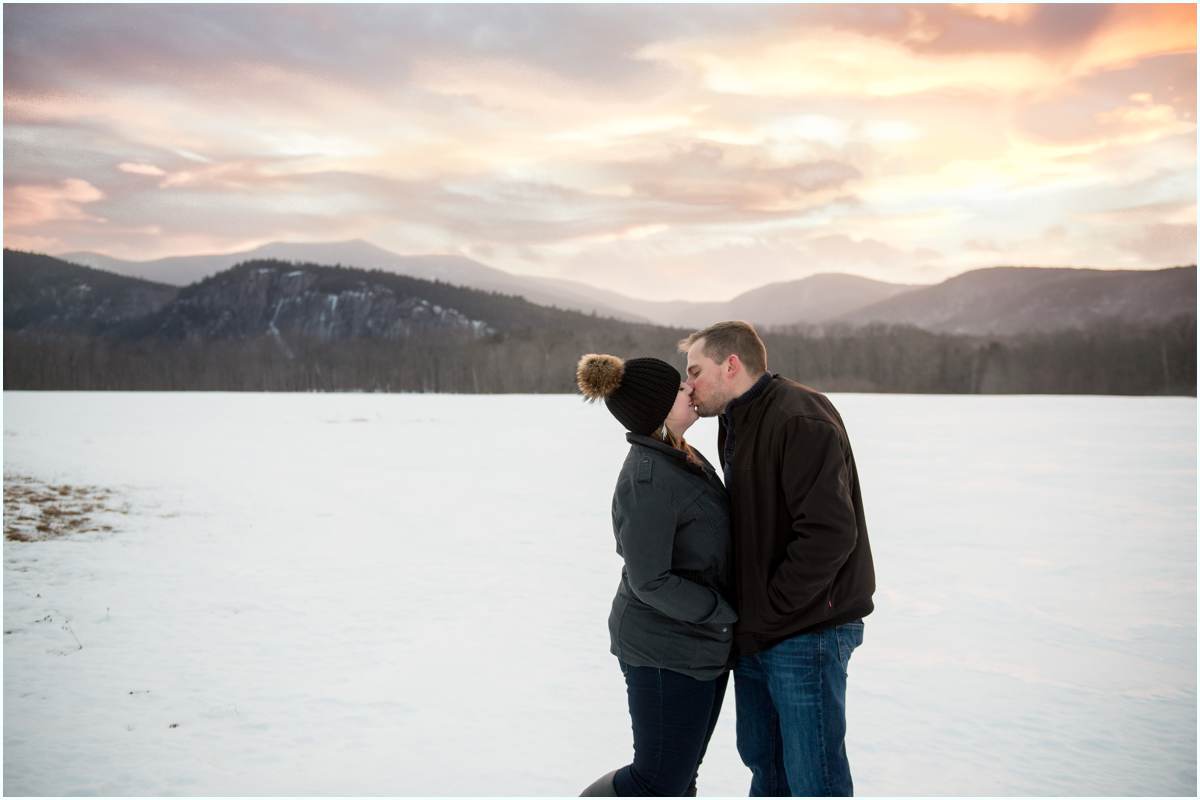 Kelsey and Peter, thank you for including me on your mini winter vacation in the White Mountains! You two were so fun to photograph and I cannot wait to see your love story to continue to unfold!