I met Alyssa and Mike almost 2 years ago. Shortly after becoming friends with them, Mike called asking me to photograph his proposal to Alyssa while they were visiting Cape Elizabeth, ME.  It has been nothing but exciting to watch these two plan their dream wedding at the Margate Resort in Laconia, New Hampshire.  When deciding on their wedding venue, water front property was a deal breaker. After a few wedding venue tours, the Margate Resort won.  Their ceremony and reception could not have been closer to the water unless they had their wedding on a boat! Additionally, their wedding was themed around the infinity symbol, which has been a very important symbol throughout their relationship. I am so excited to share their Margate Resort wedding with you!
Mike and Alyssa grew up in Nashua, attended the same high school at the same time, and ironically never met until May of 2014, at a community fundraising event.  A few months after they first met, they went on their first date.  The excitement these two had about each other was evident right off.  Alyssa knew after date #2, Mike had serious potential. Throughout many trips together, dinner dates, their love for adventure and outdoor activities, and sharing the same goal driven attitude, their relationship progressed quickly.  It didn't take long for these two to realize they wanted to spend forever together.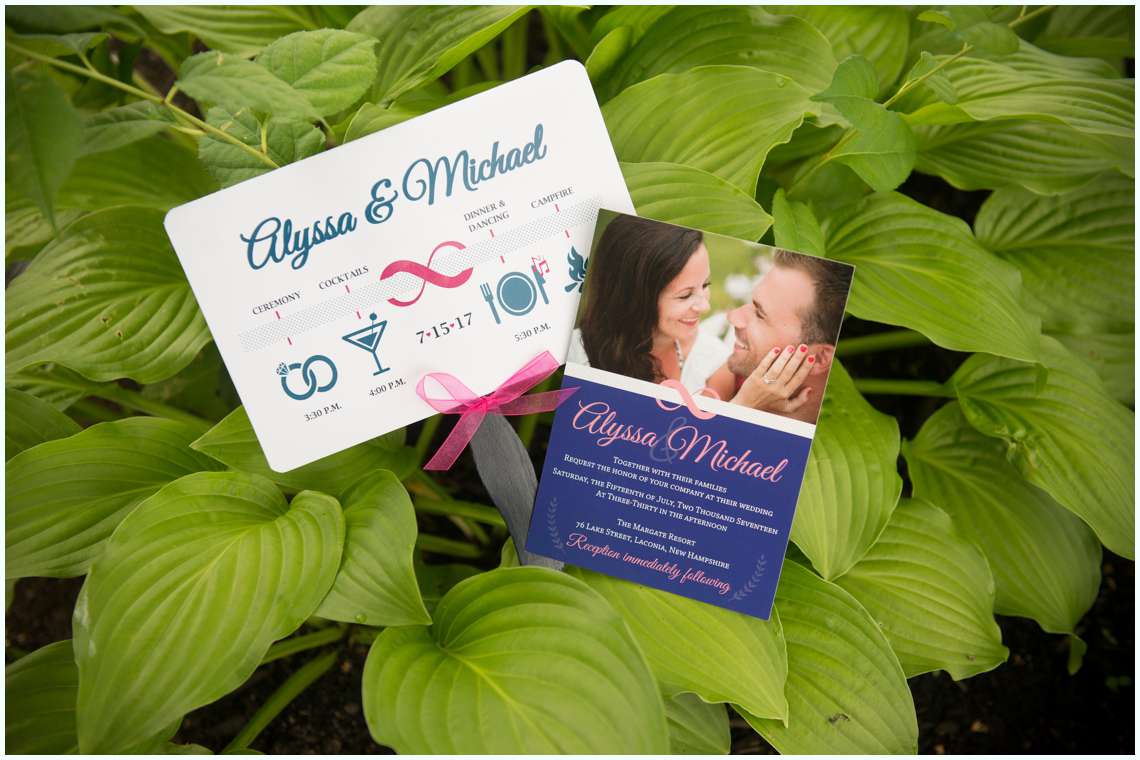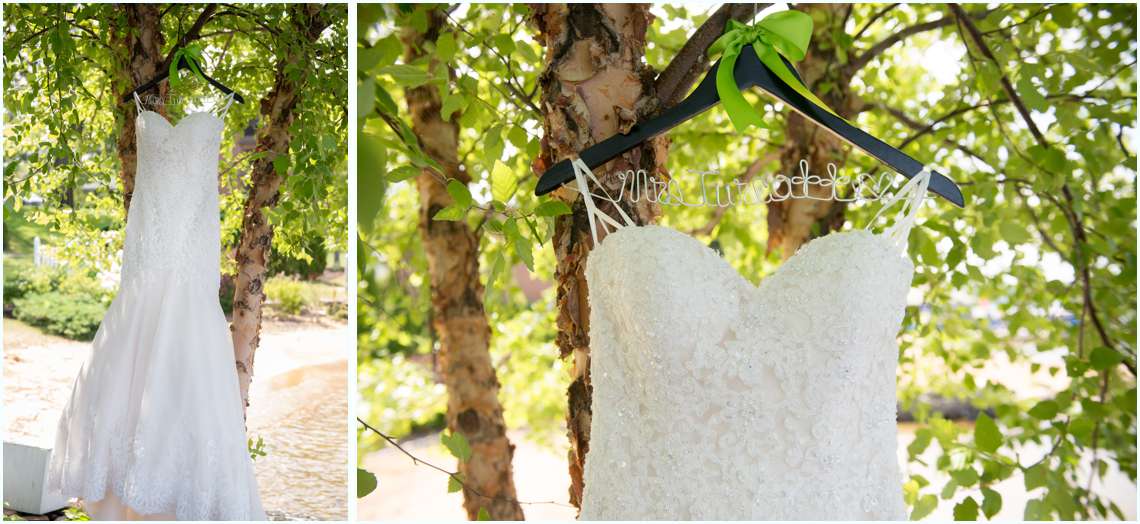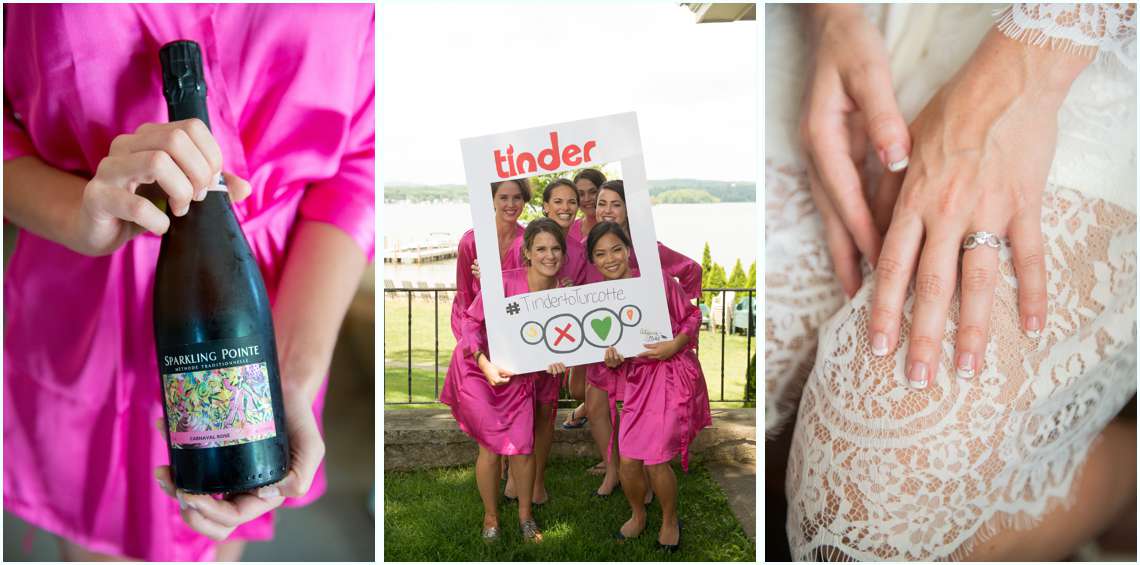 It has been such an honor and privilege to be so involved with Alyssa and Mike's wedding.  Being neighbors with this couple definitely has its perks, like spontaneous meet ups, playing pranks on each other, dog sitting, and having barbecues together.  After Alyssa and Mike's engagement proposal, Alyssa and I would meet almost weekly for wine and wedding talk.  Throughout this time we created a friendship that I am forever grateful for.  Alyssa and Mike are the kind of people who have a way of brightening your soul and are amazing friends to both Matt and I.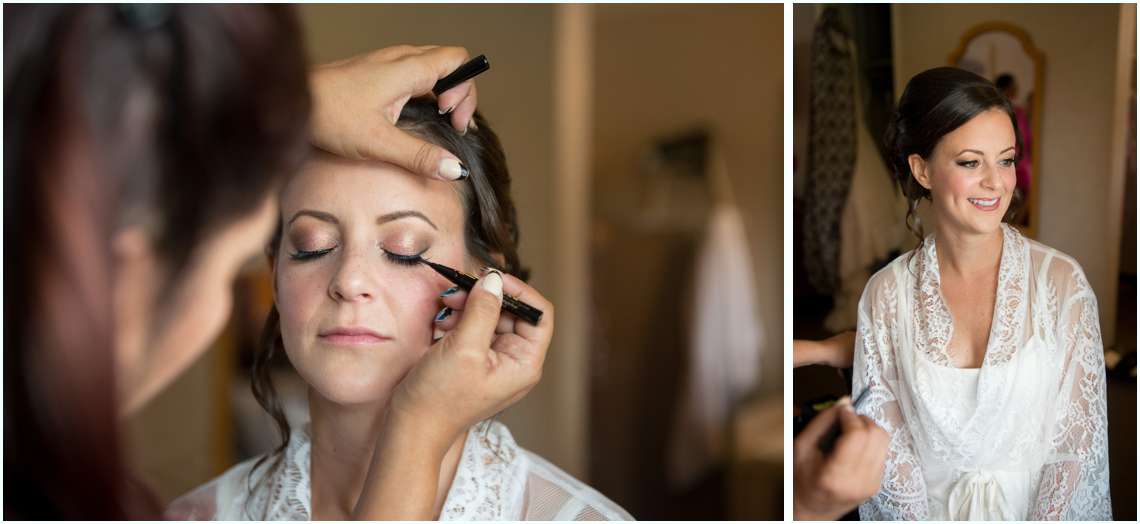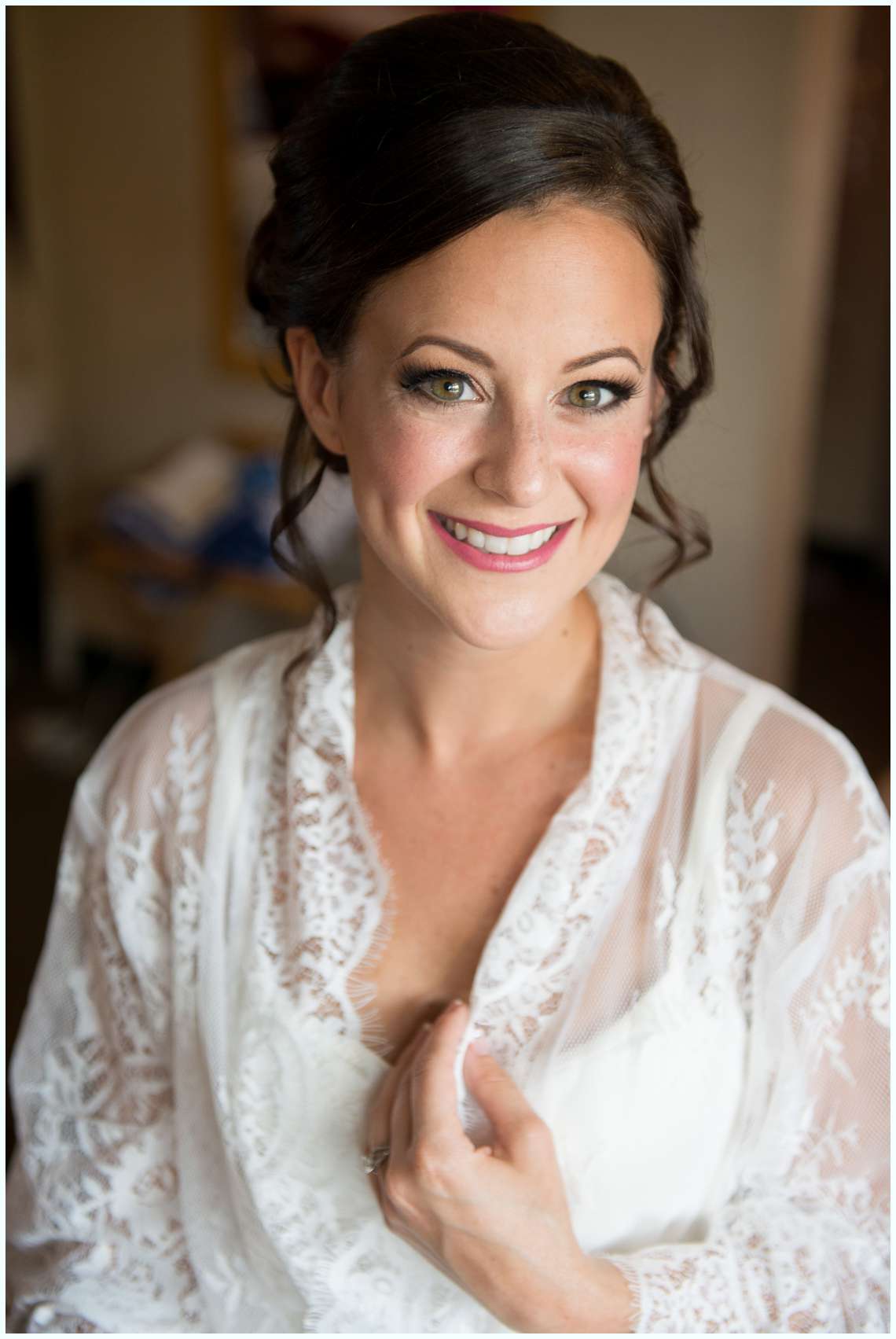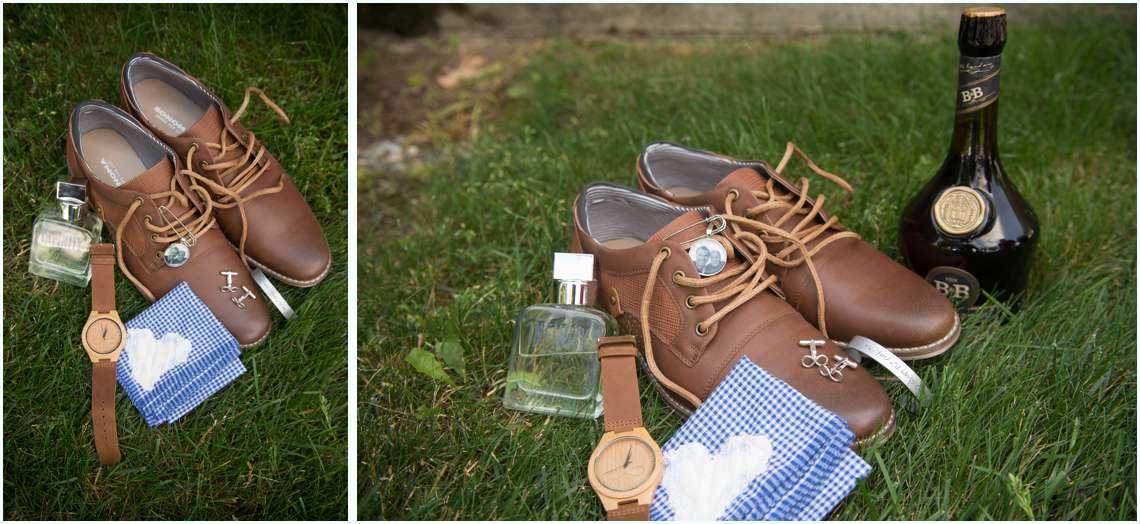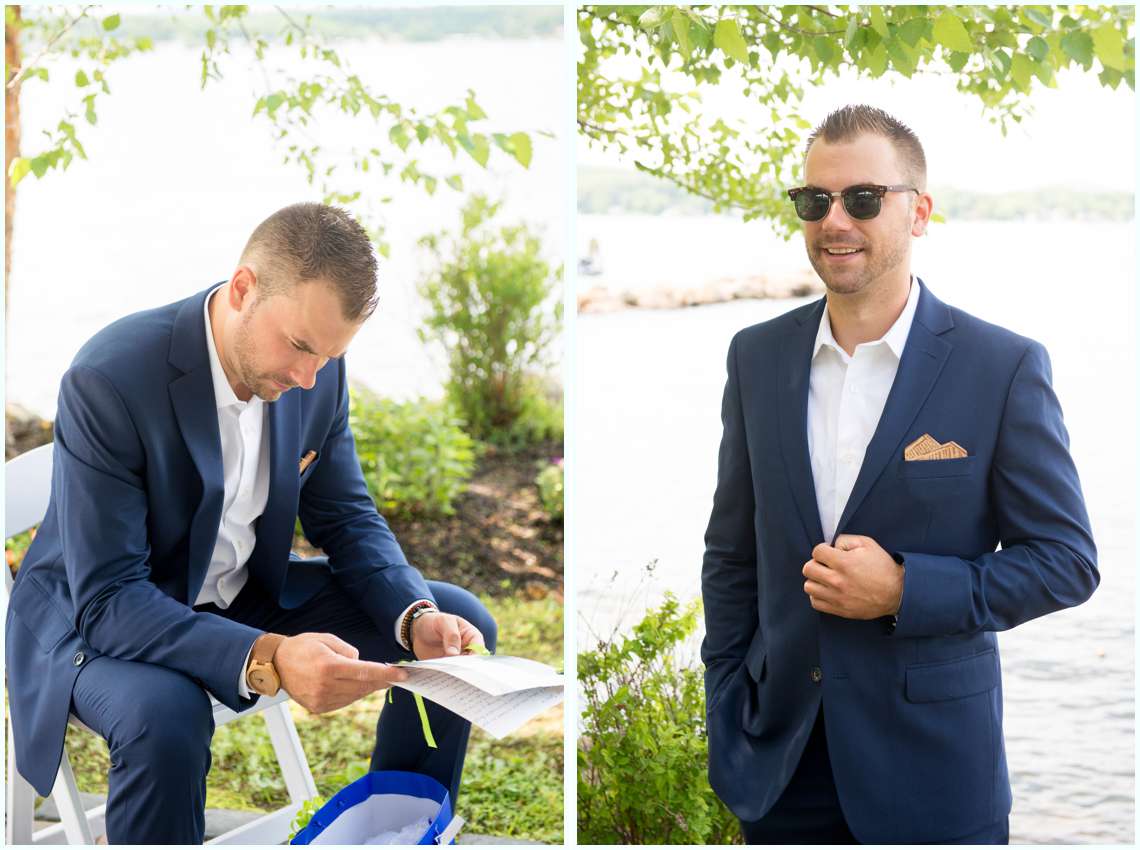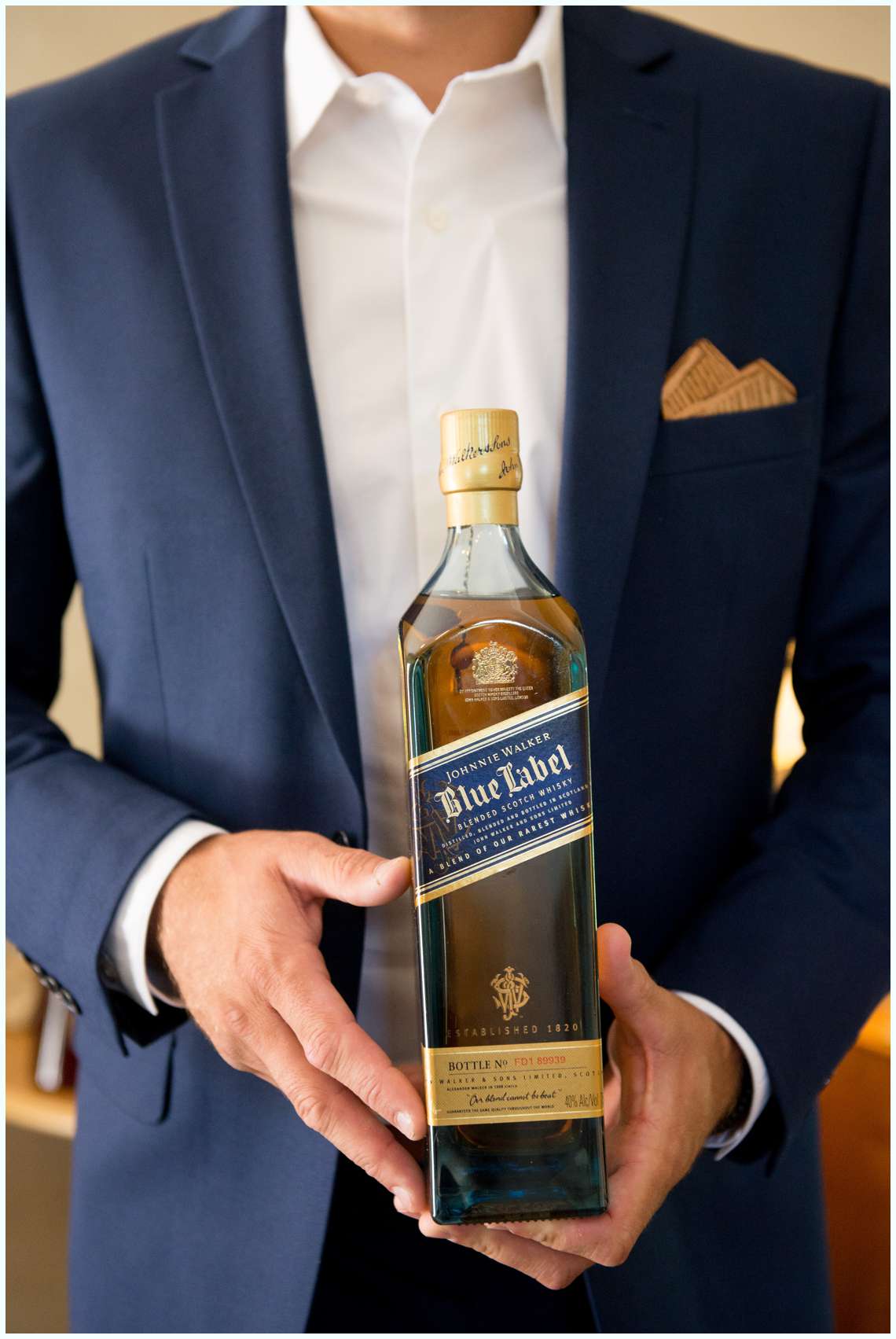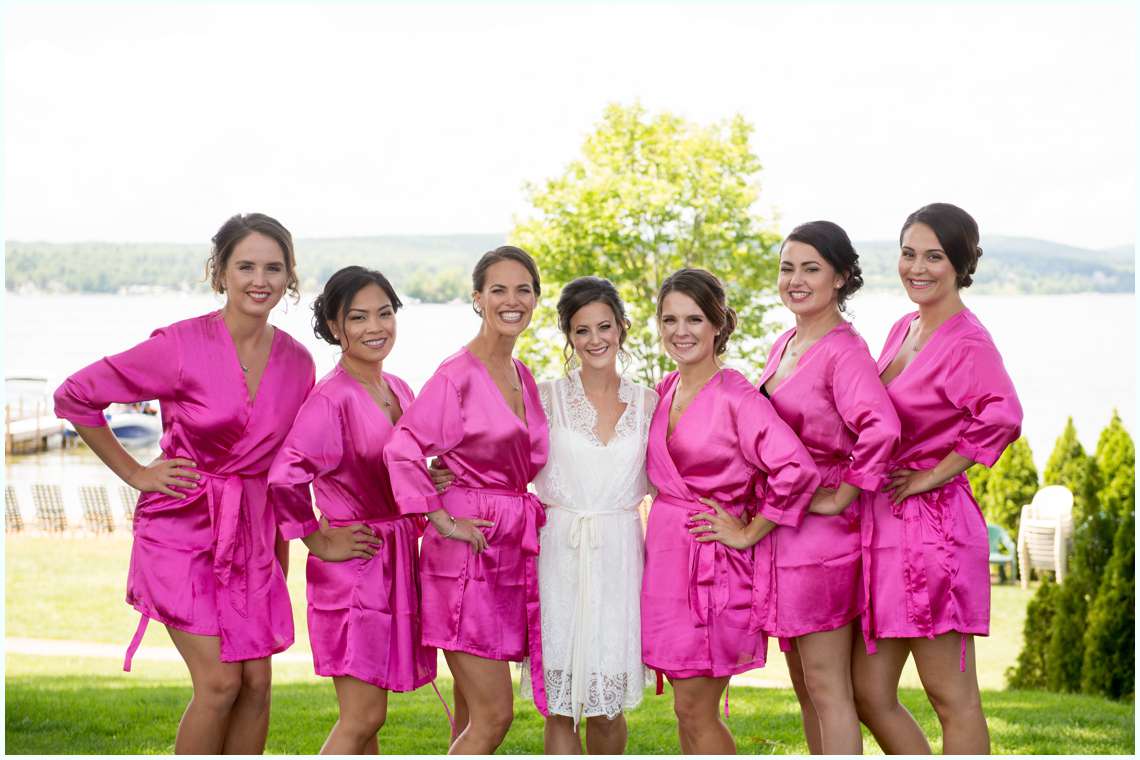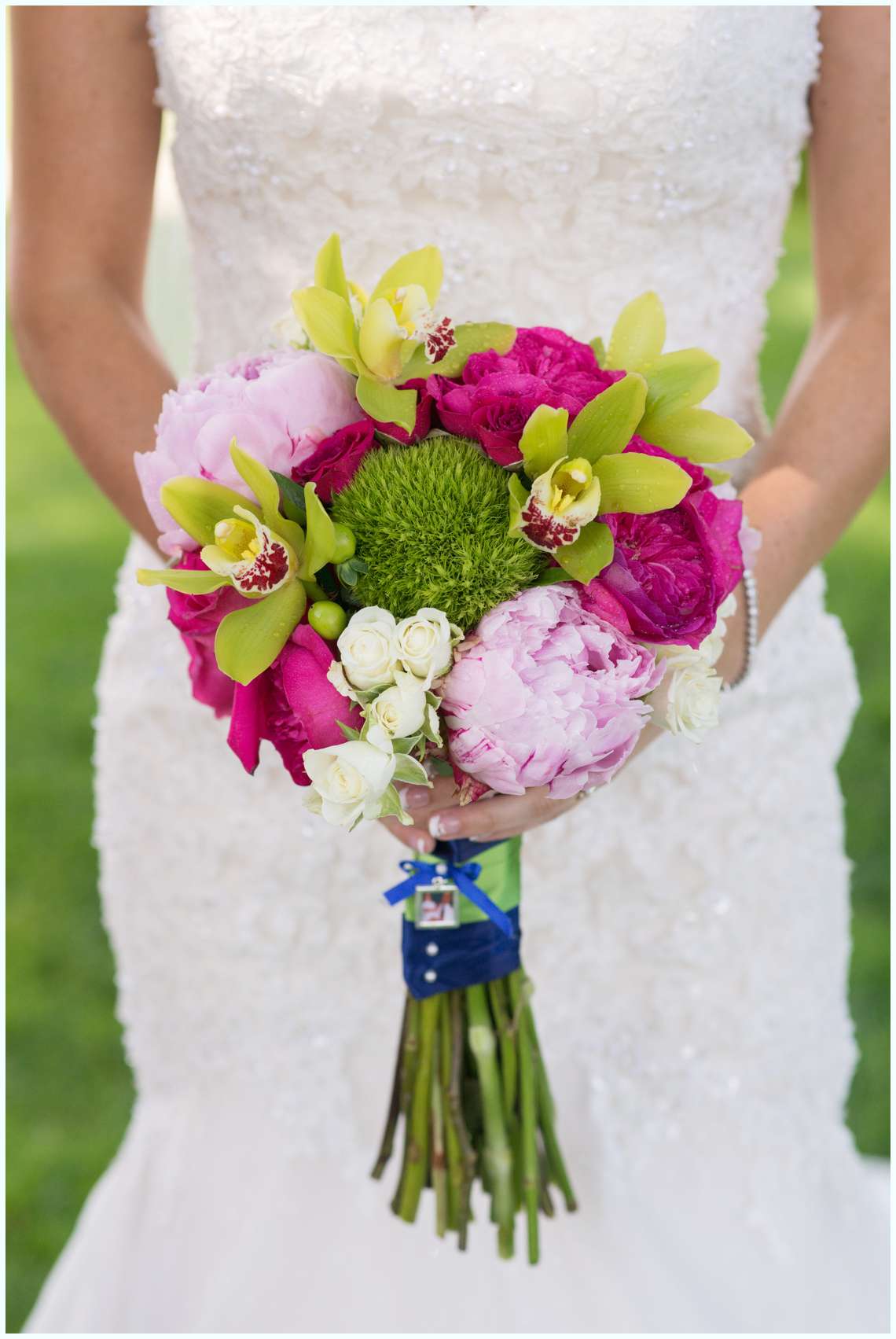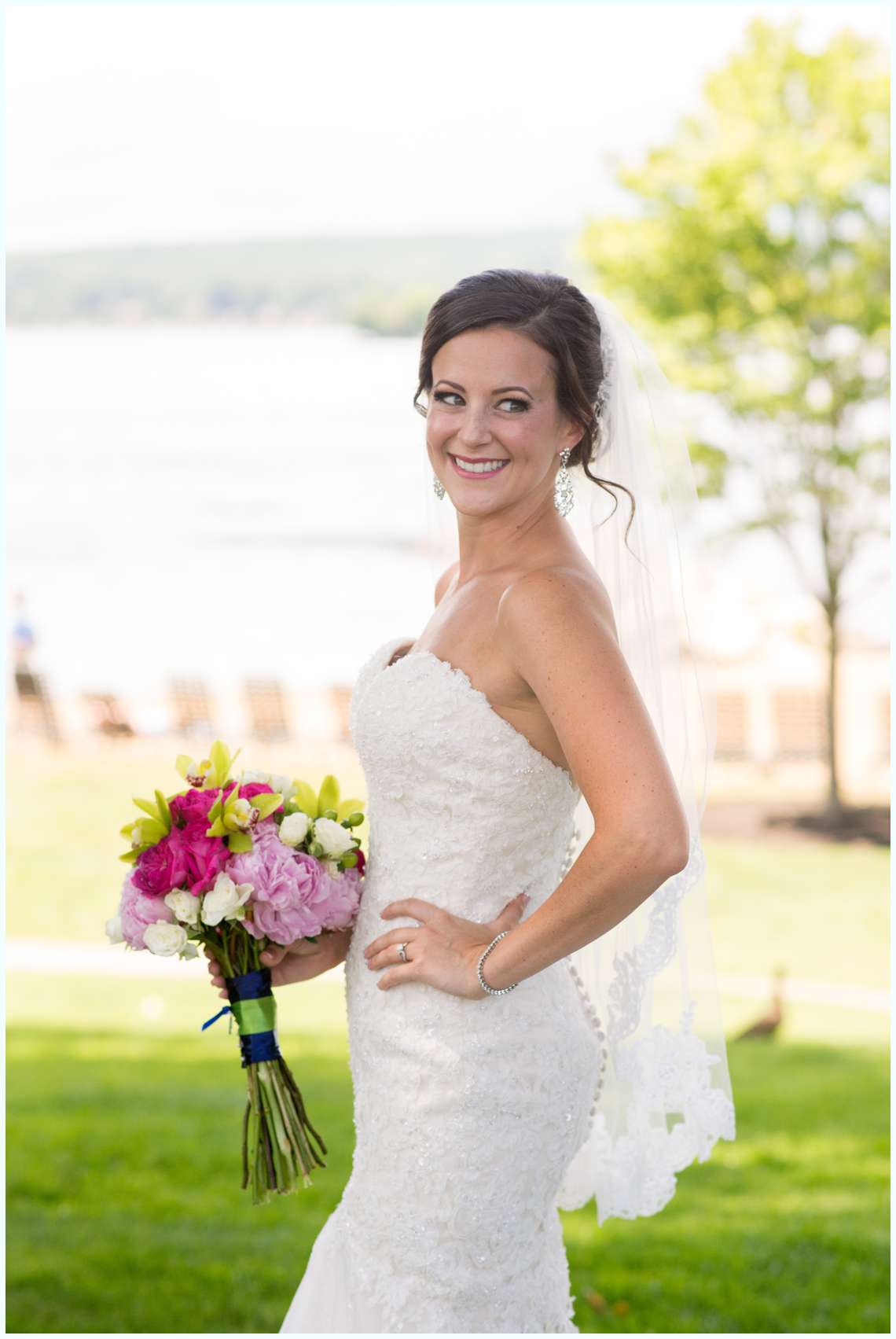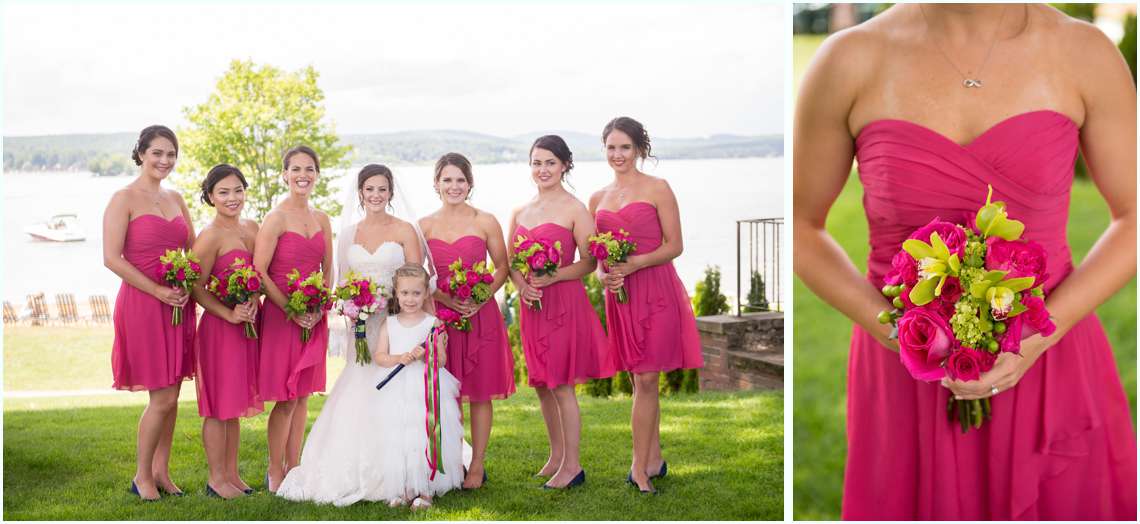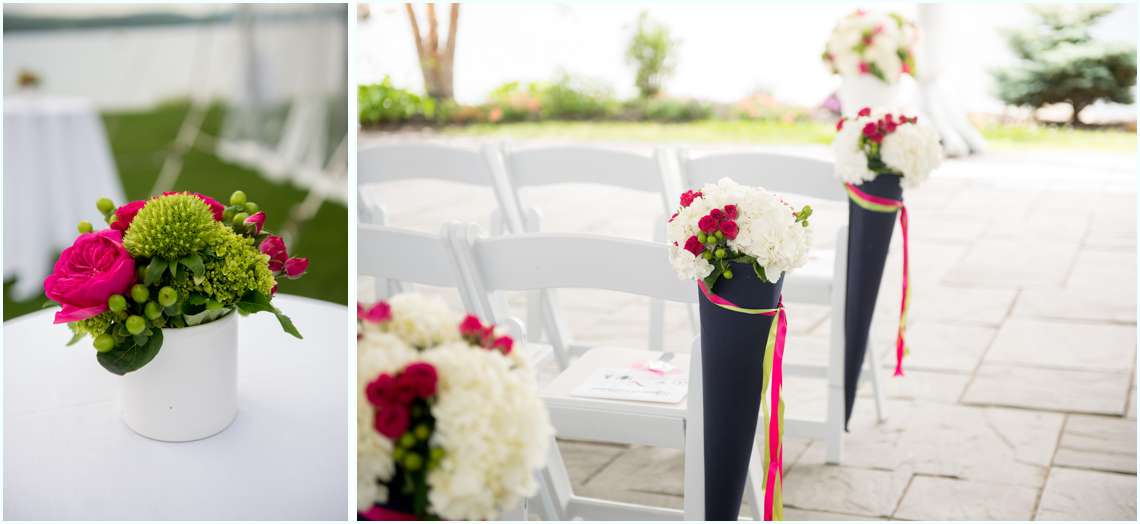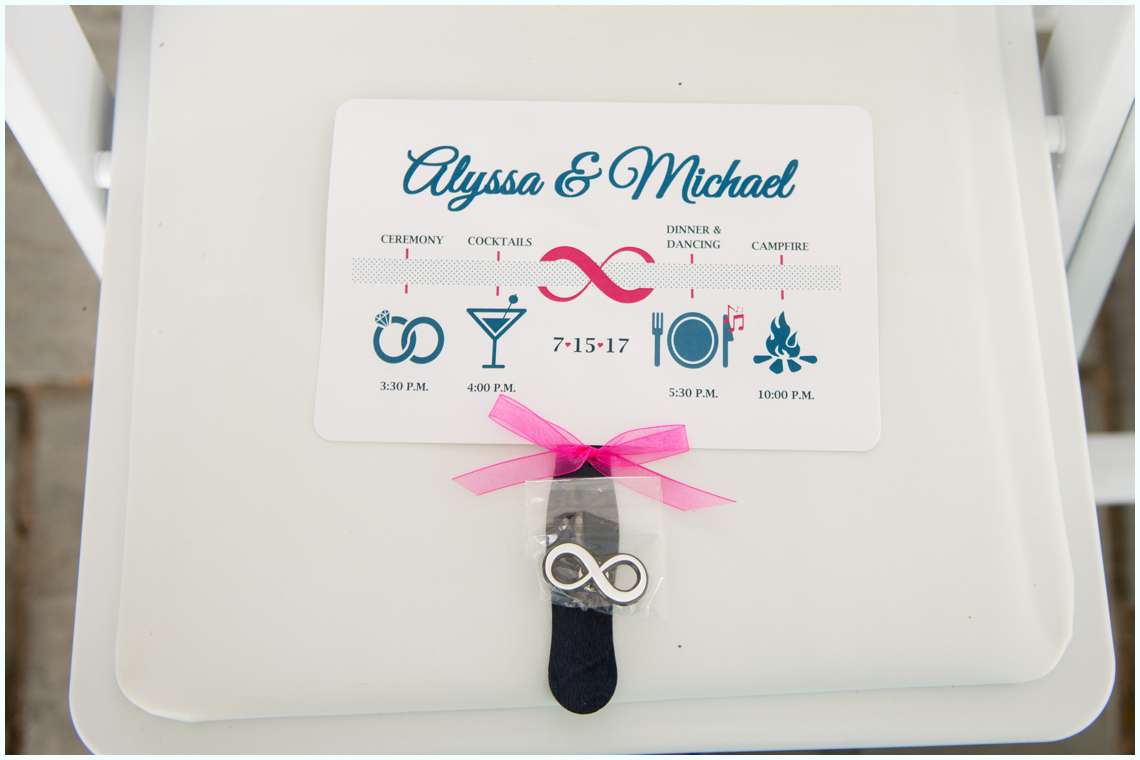 Alyssa and Mike expressed many times they wanted their Margate Resort wedding to be personal, fun, and casual. They wanted everyone who attended to enjoy their time celebrating their love…this couple is so self-less! It is hard to even put into words the amount of compassion these two have.  They never hesitate to extend a hand to anyone.  Their passion and heart for their friends and family is so incredibly admirable.  Not only does this quality exist within their relationship but exists within their families.  I have never met a family who is as sweet and kind as theirs.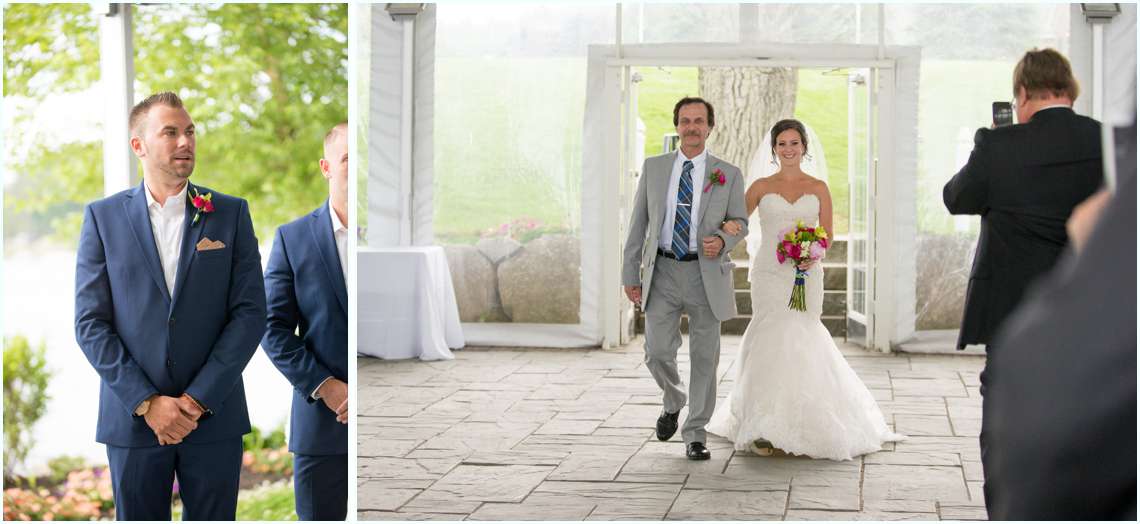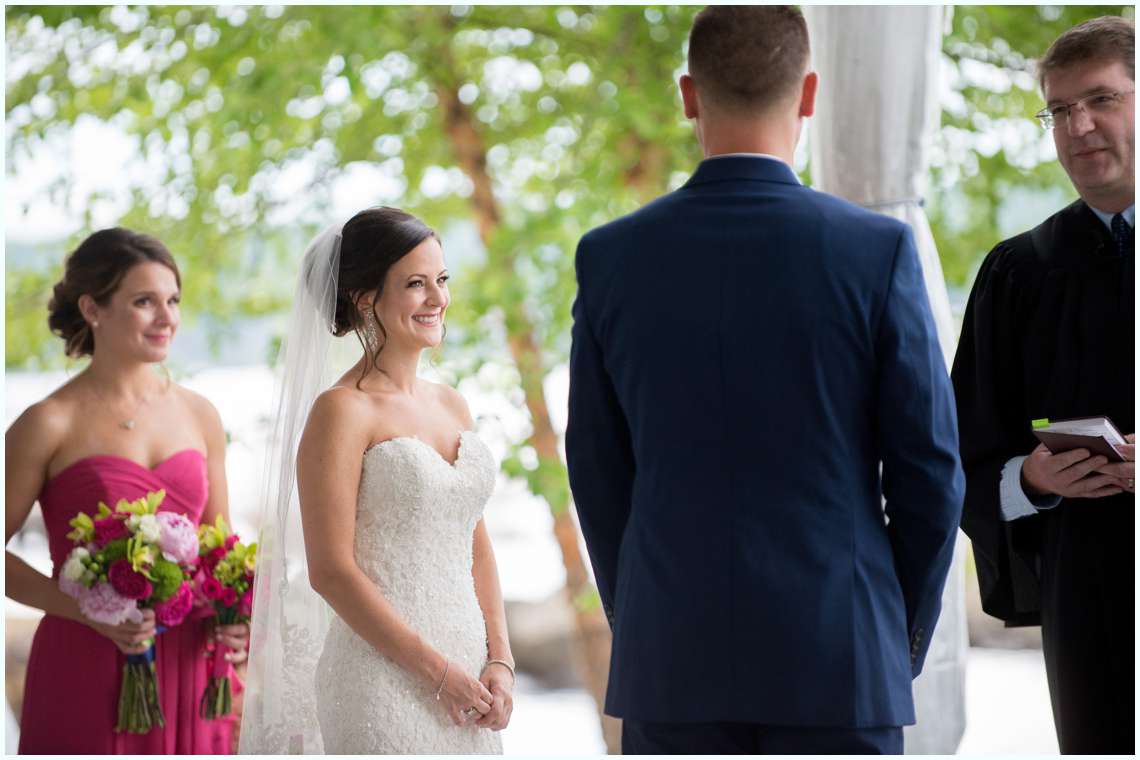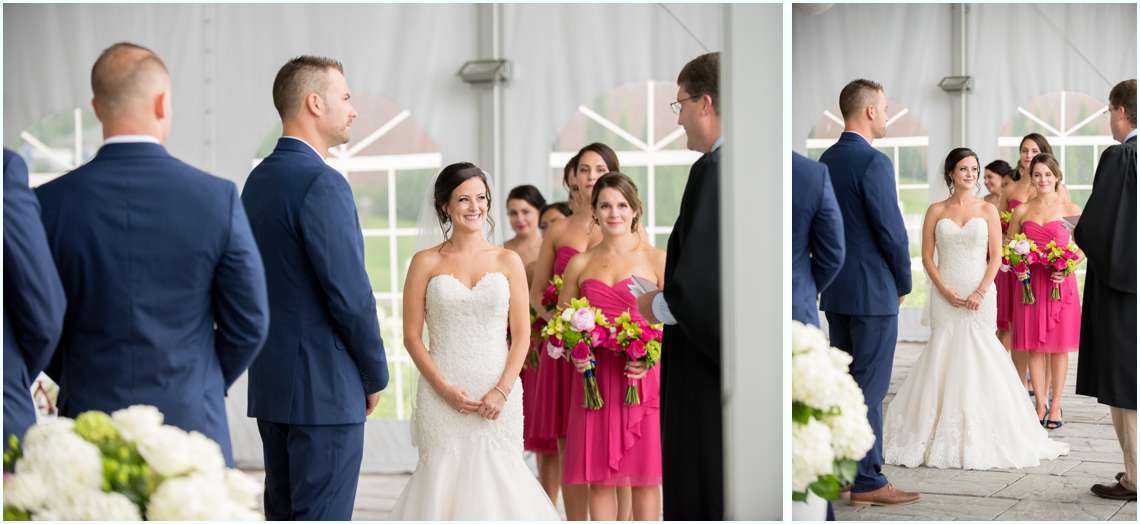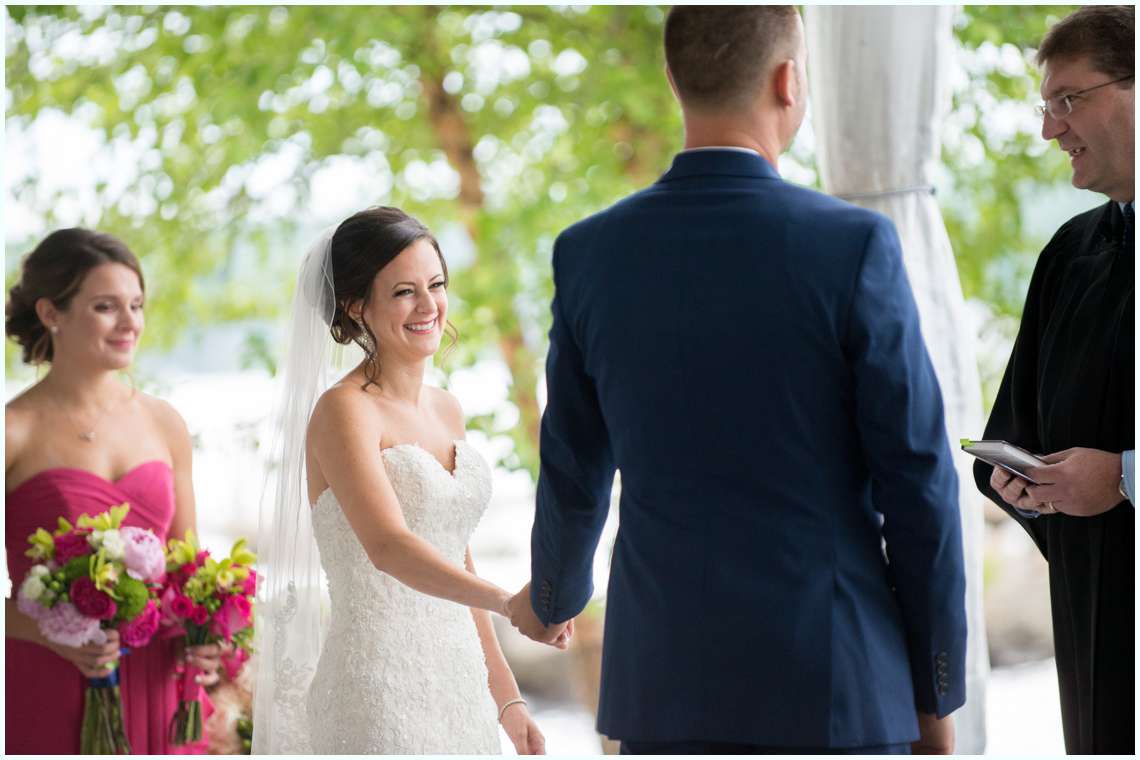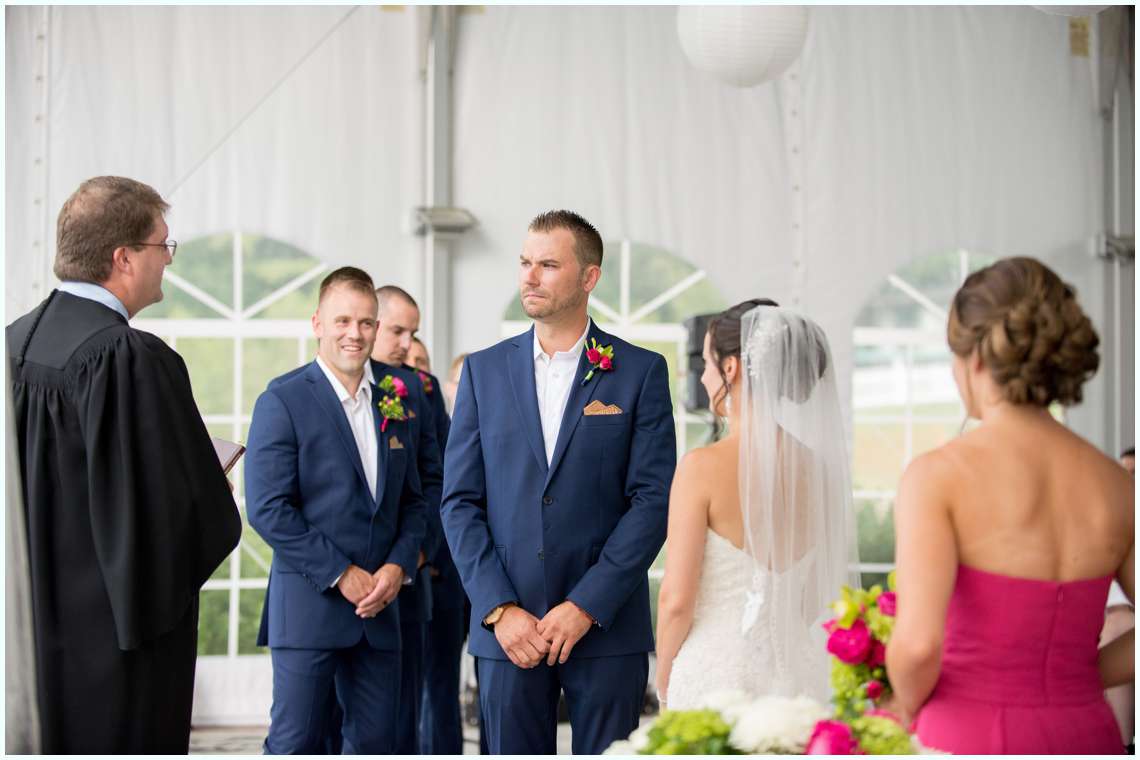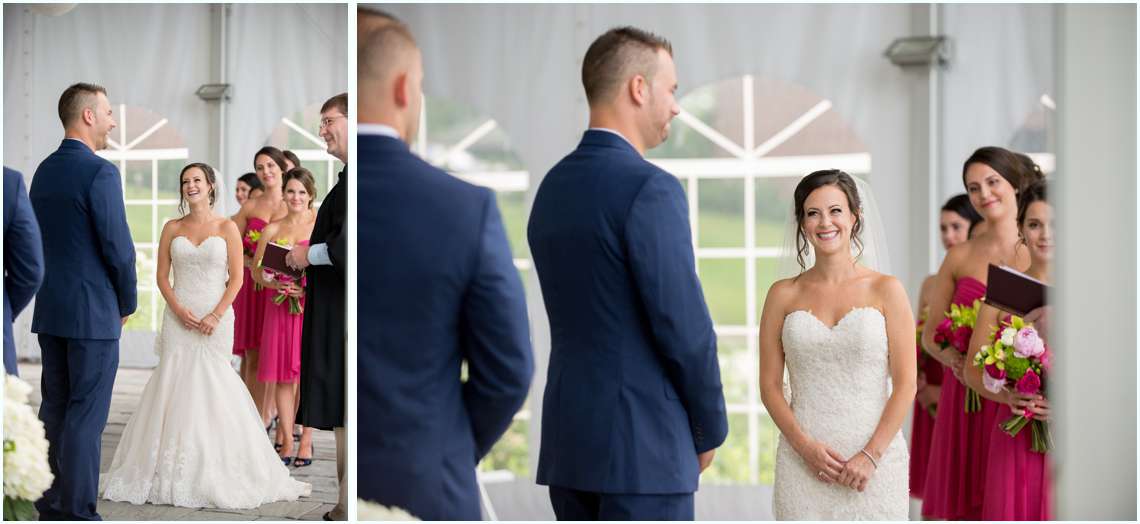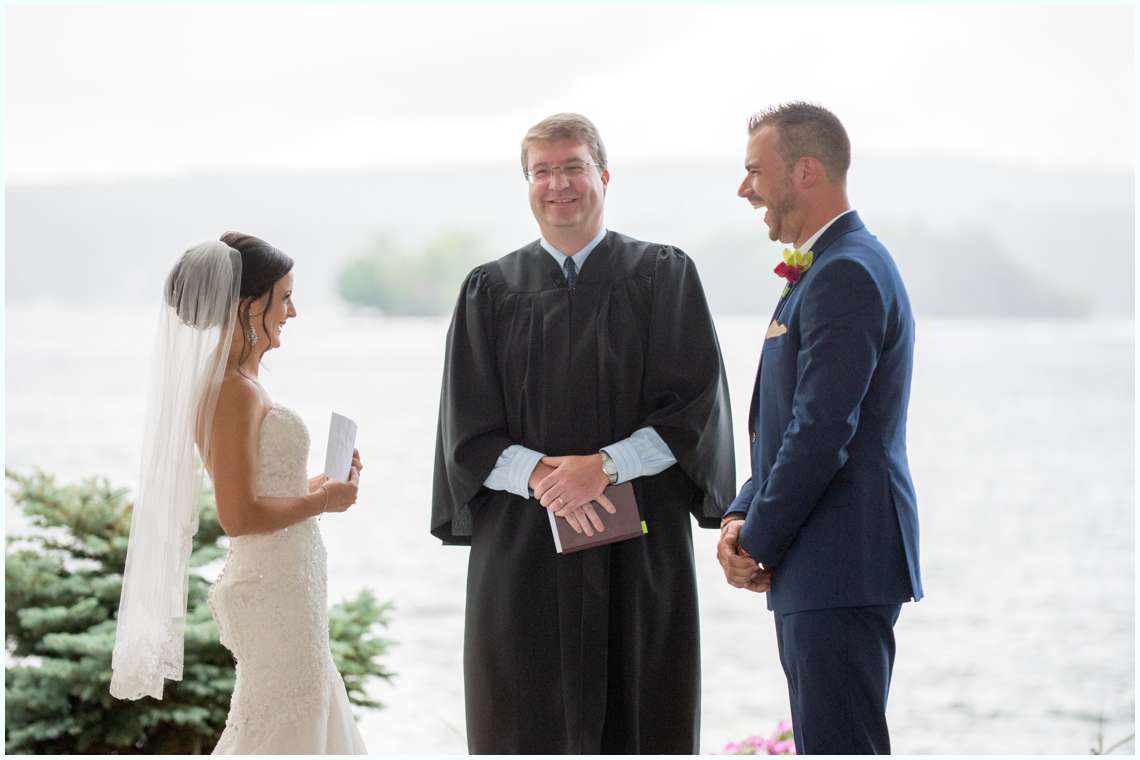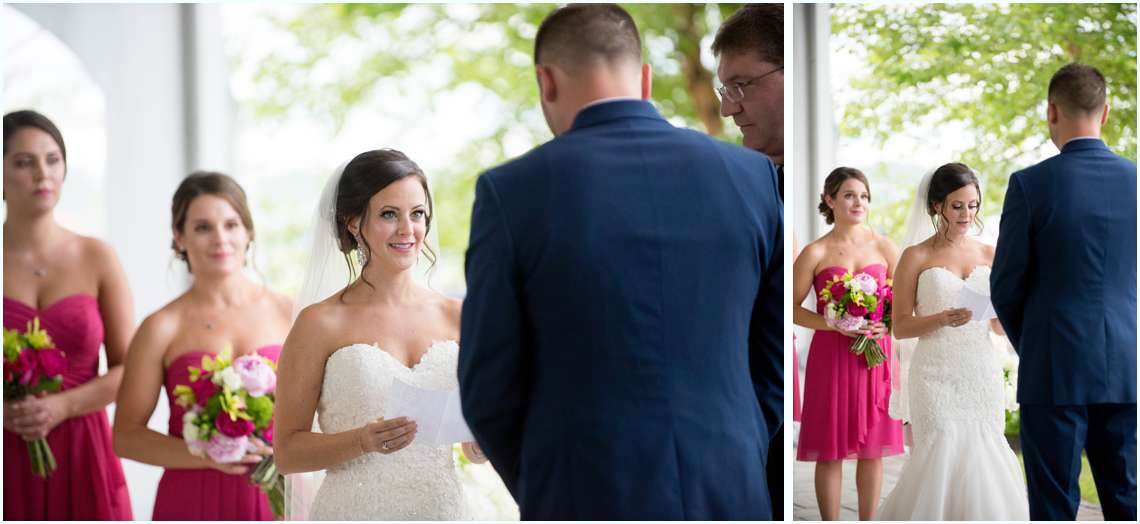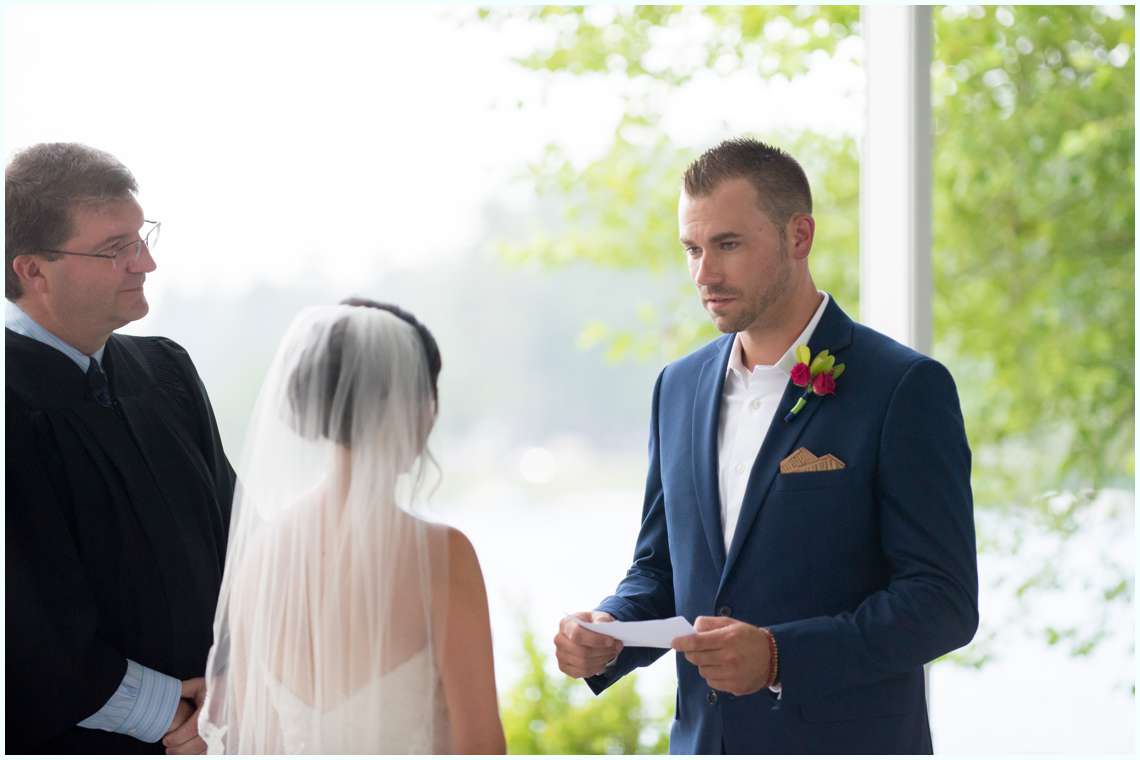 There is no doubt that these two have a supportive, thoughtful, playful, and loving relationship.  Their vows to each other were genuine and sincere – they truly poured their heart out to each other.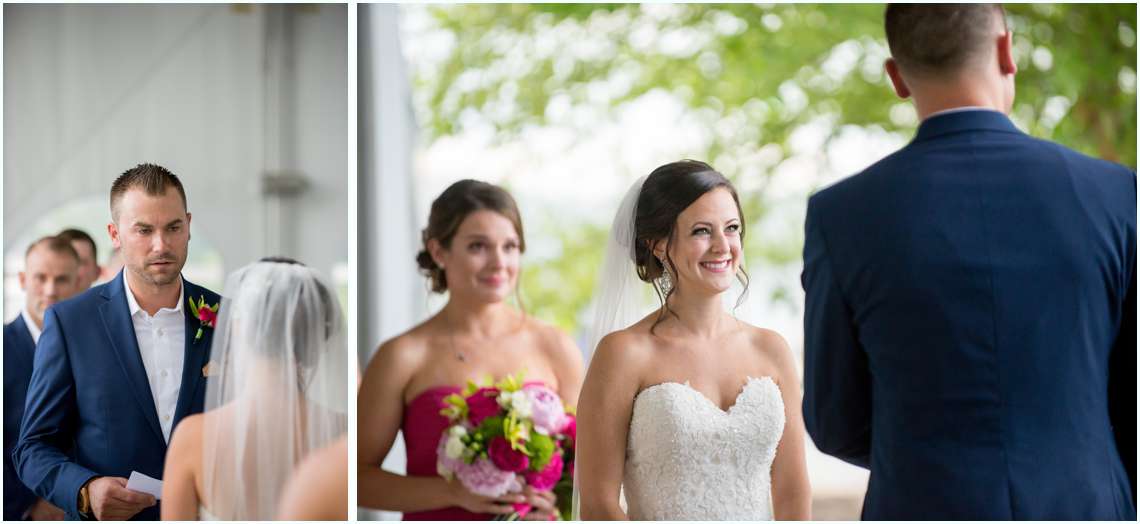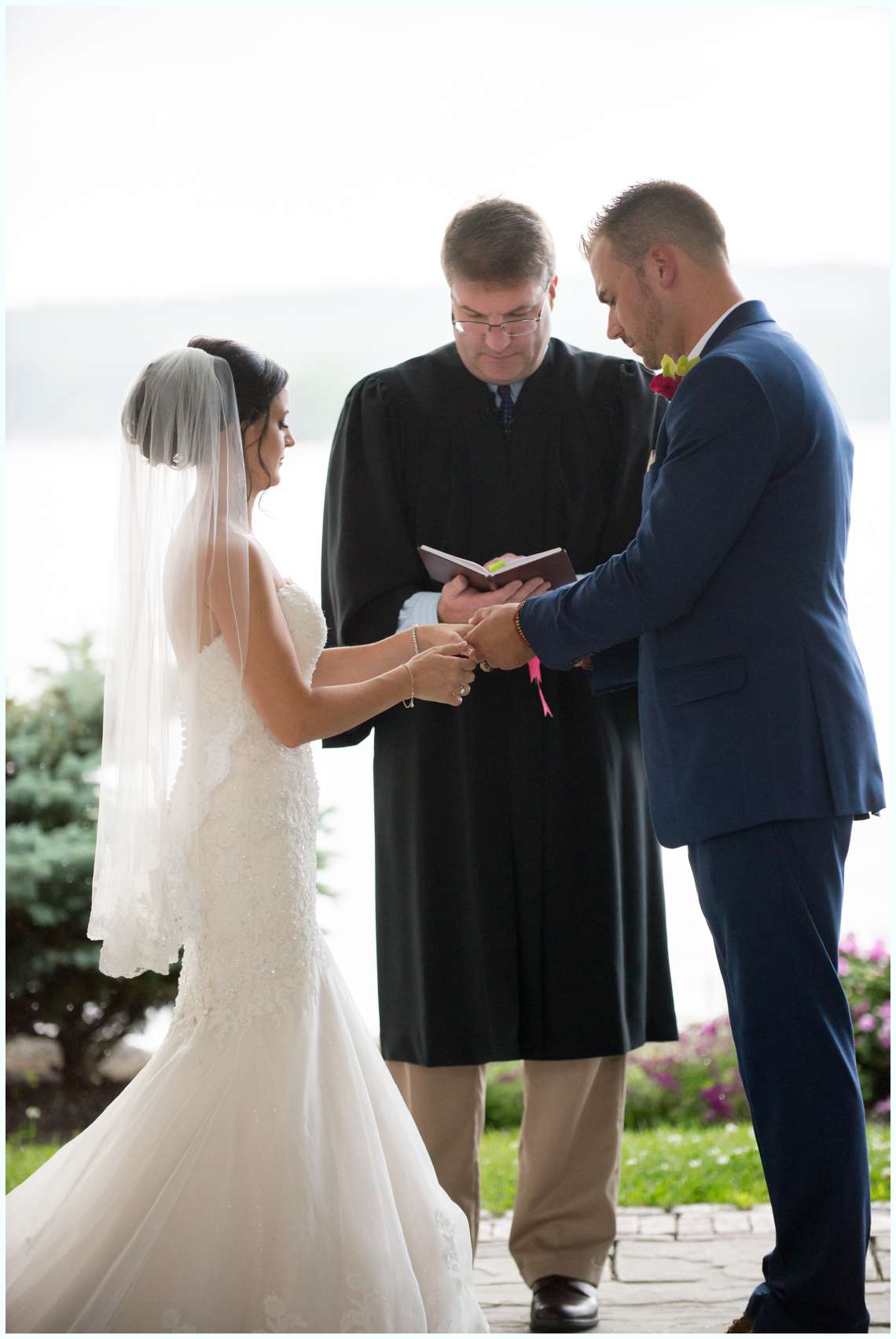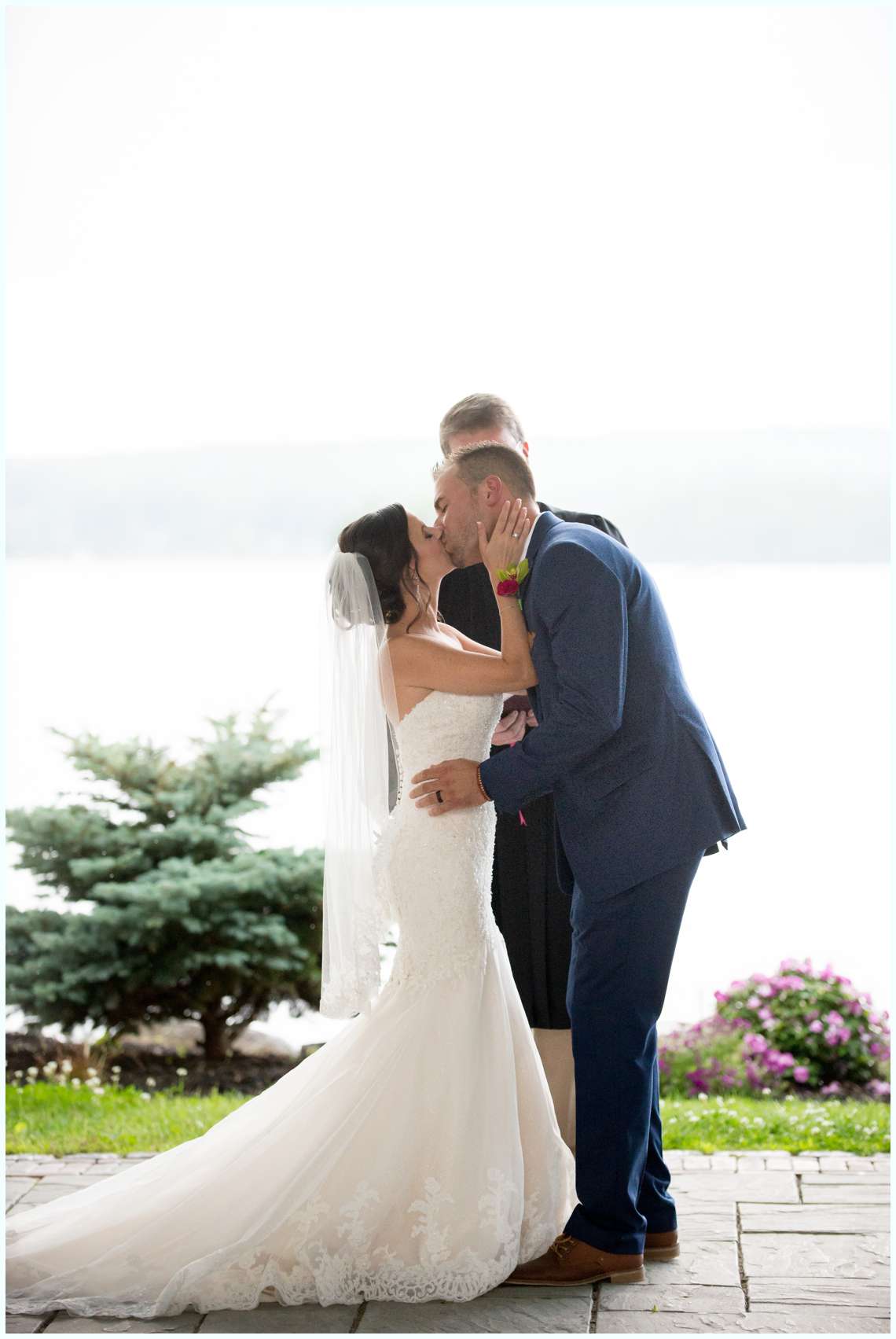 What a great group of friends this couple has!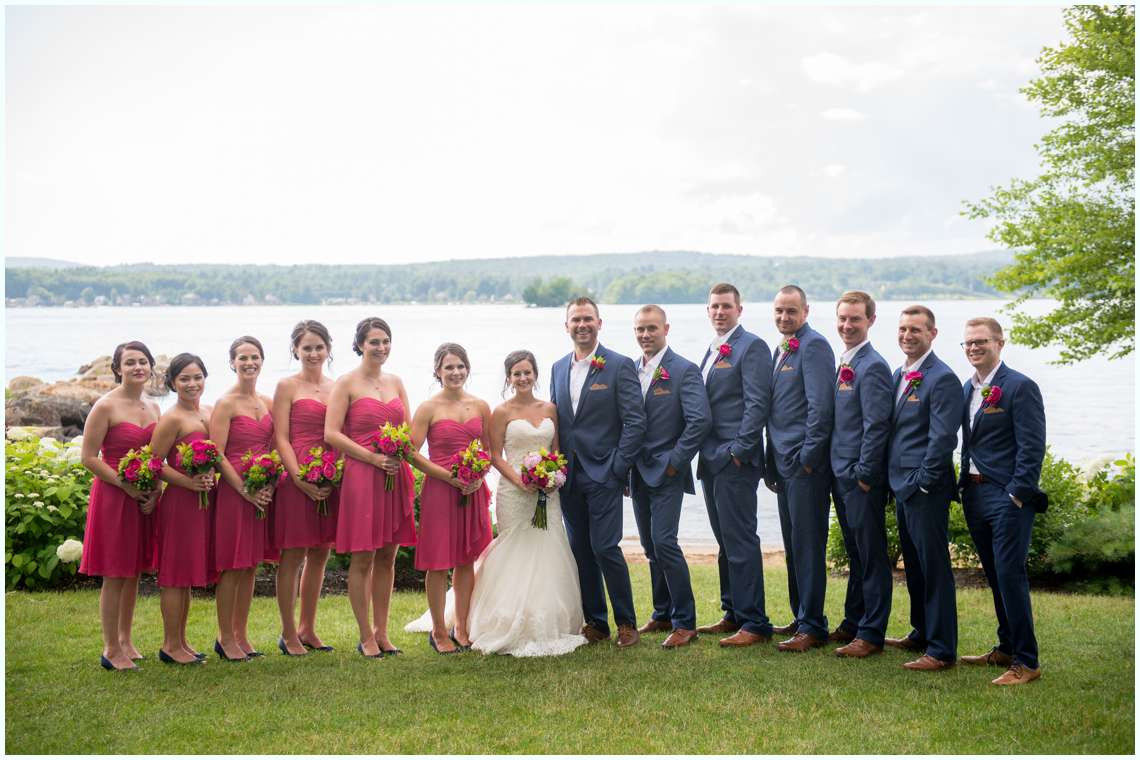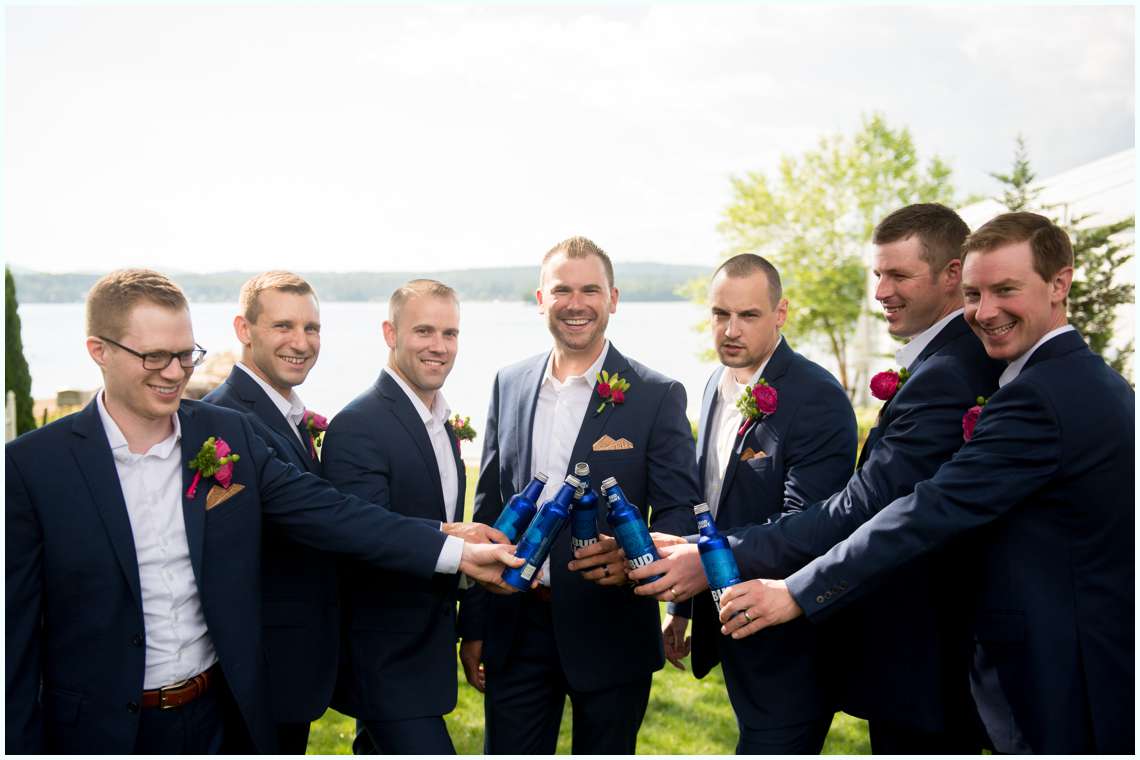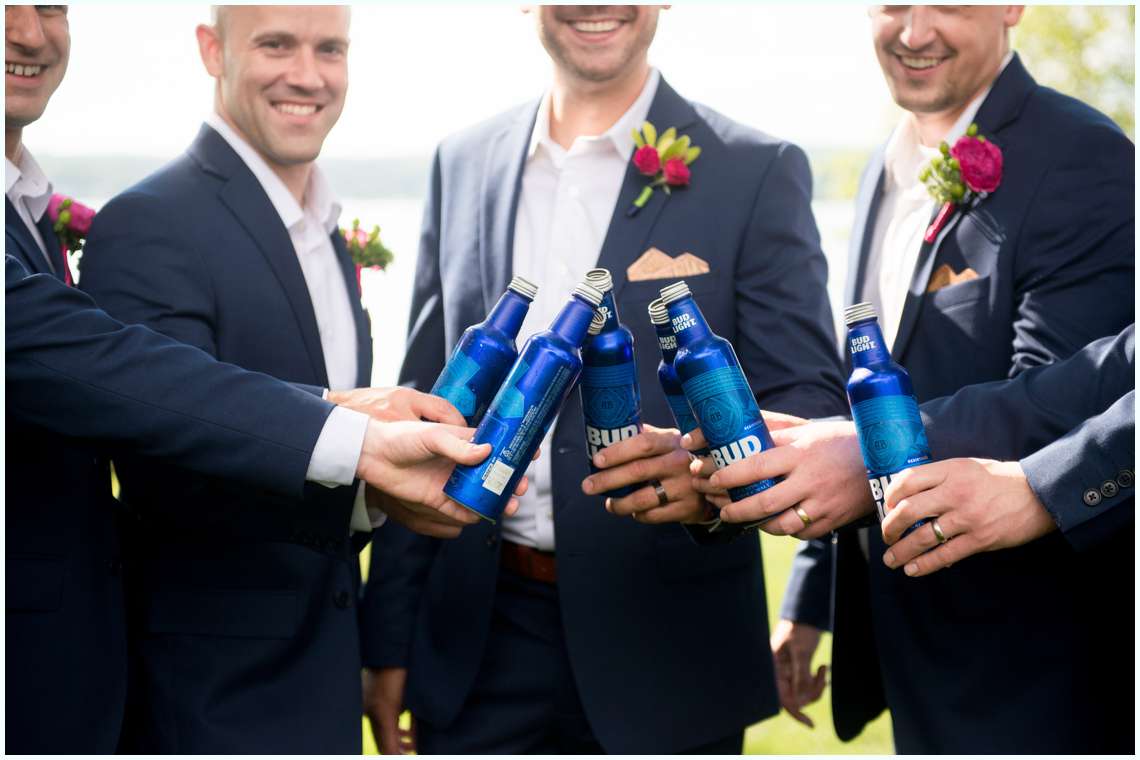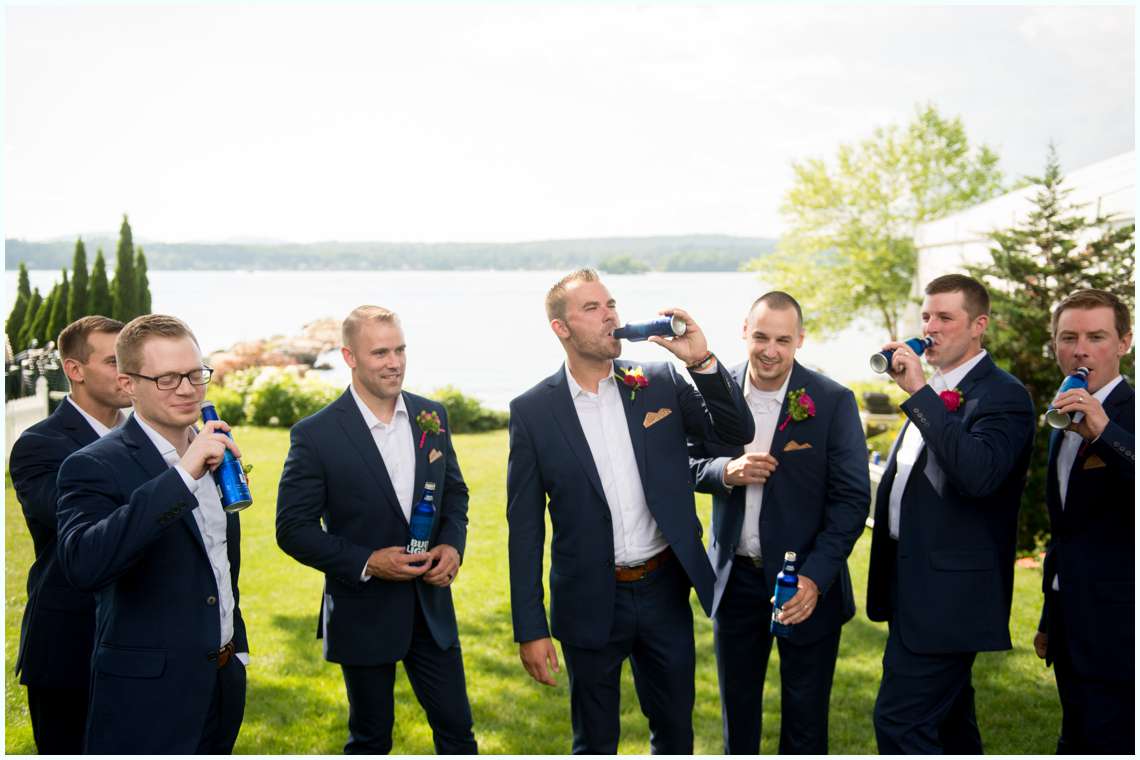 It is not every wedding that the groom gets a gift like this! Having kept it a secret for months – really MONTHS –  this groom was pretty stoked to see his dream motorcycle parked outside of the Margate Resort after the ceremony.  I believe Alyssa may have received Wife of the Year or maybe Wife of the Century!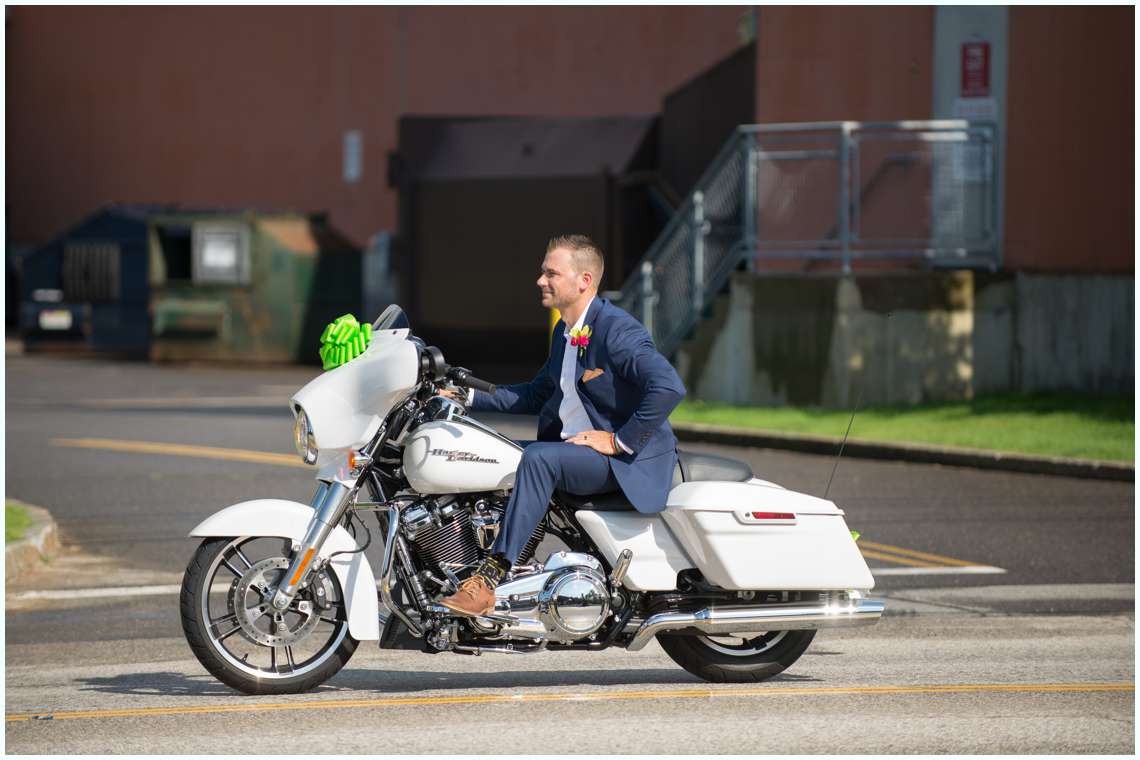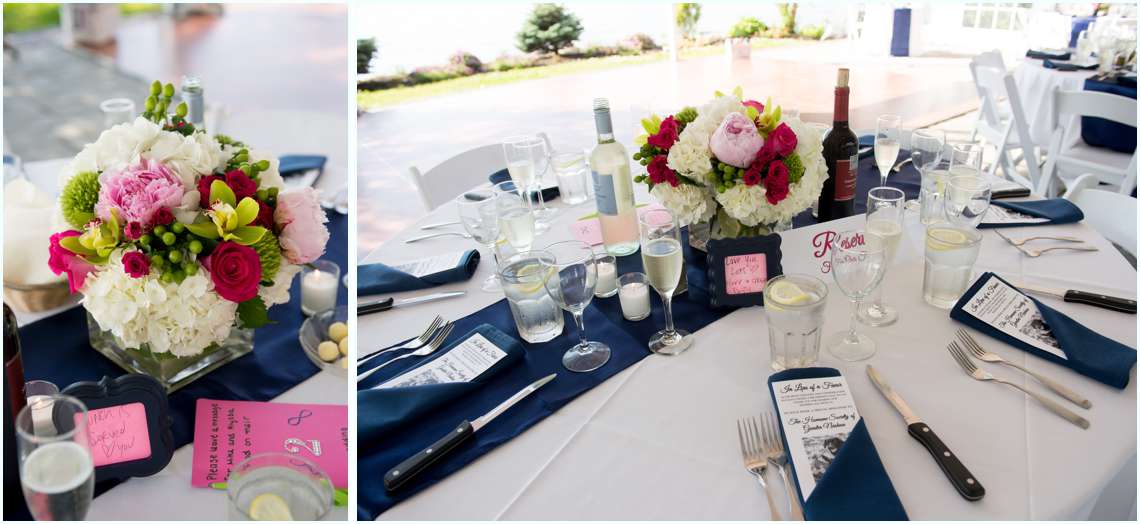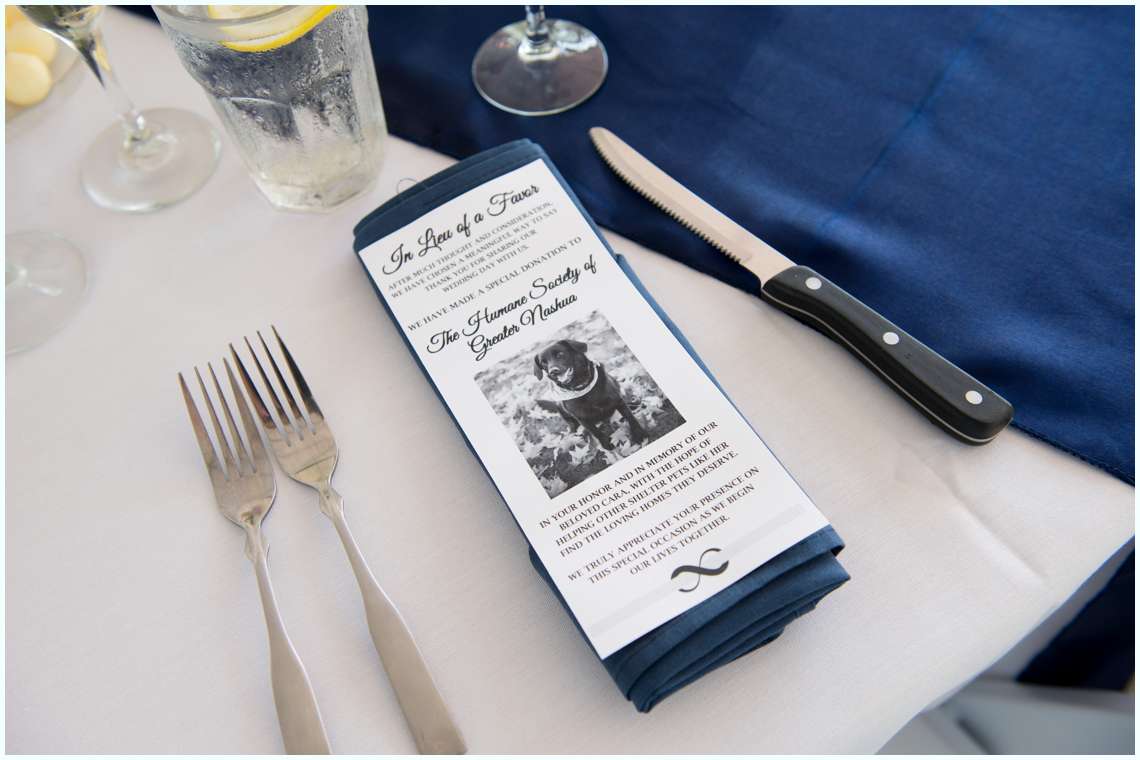 Alyssa and Mike included personalized details throughout their entire Margate Resort wedding including sweet notes they have left each other throughout their relationship and a donation in honor of their black lab in lieu of wedding favors.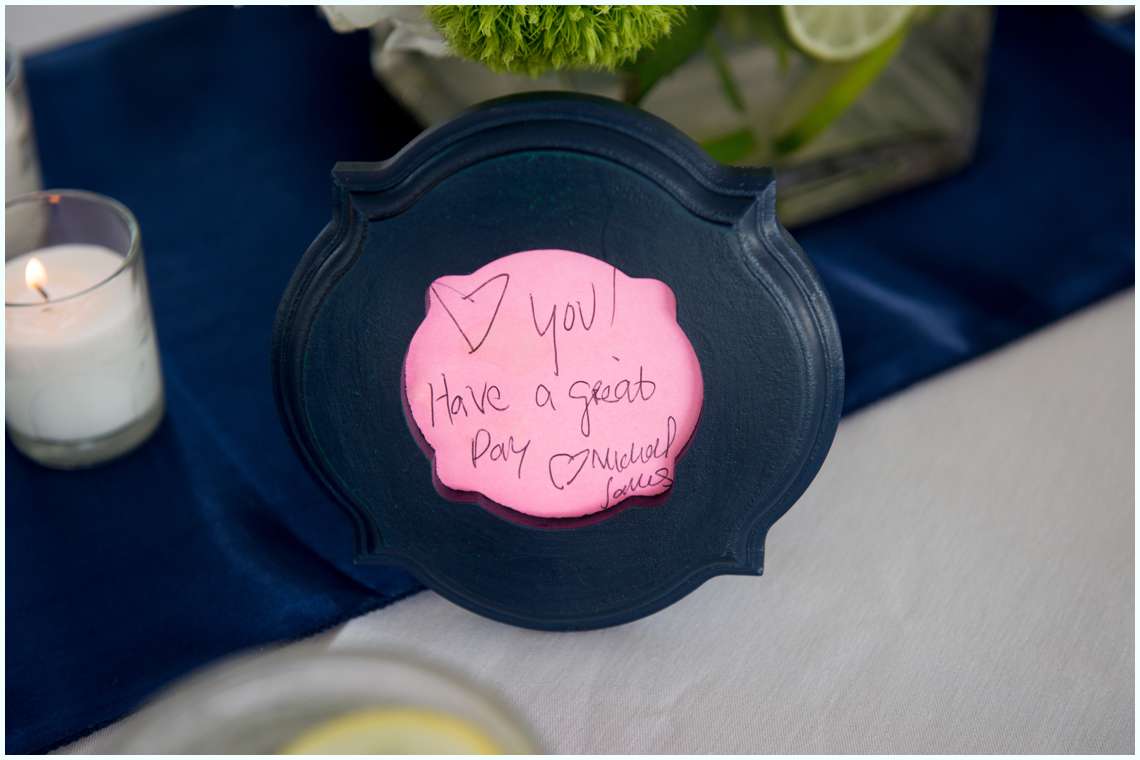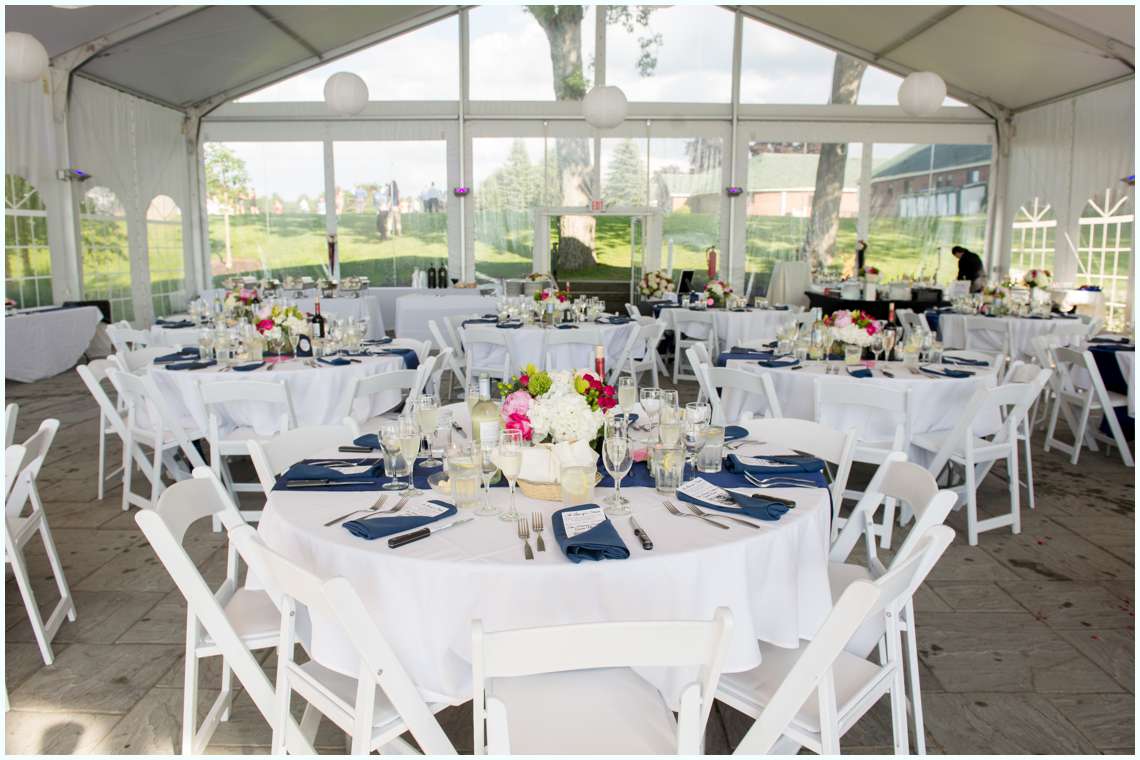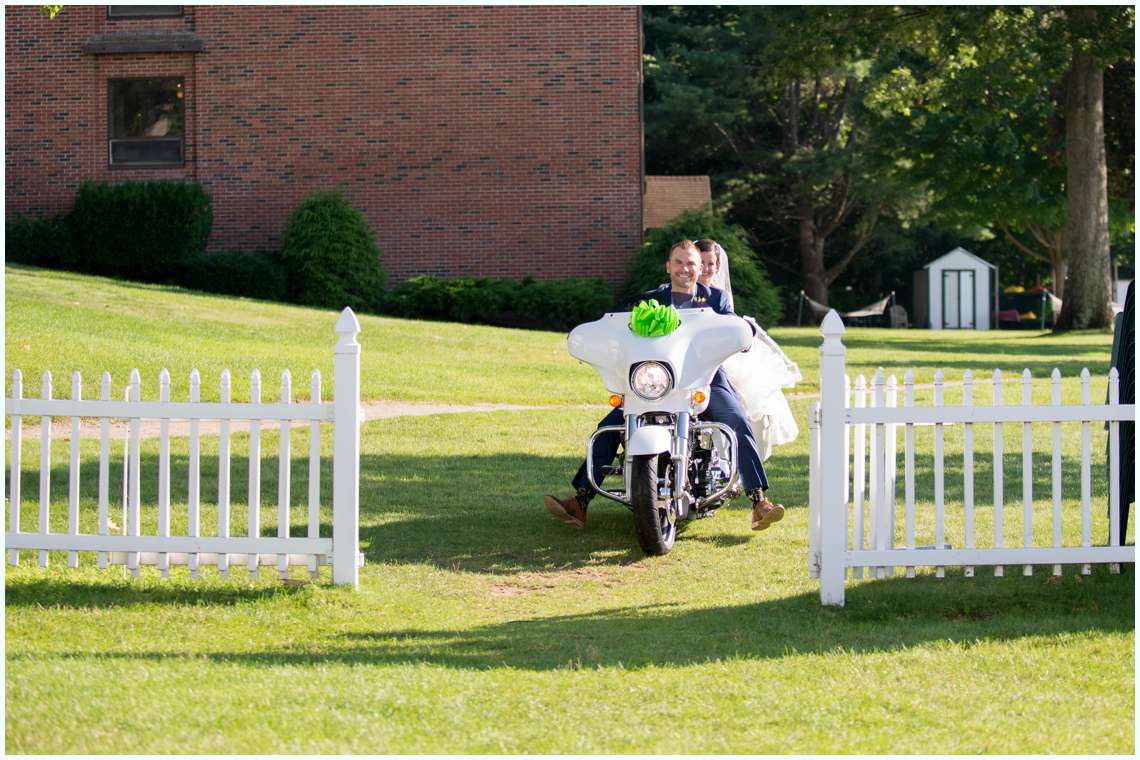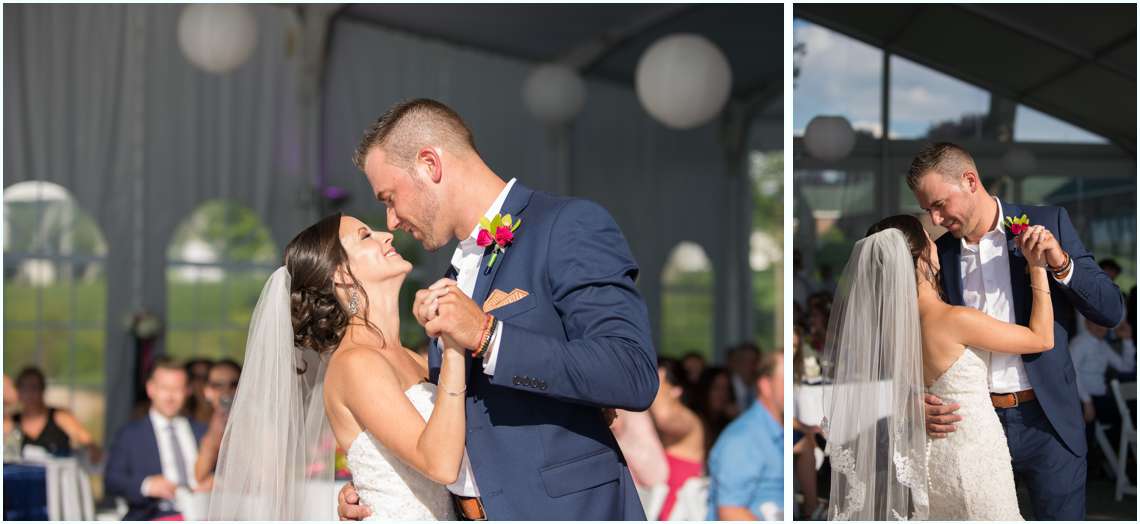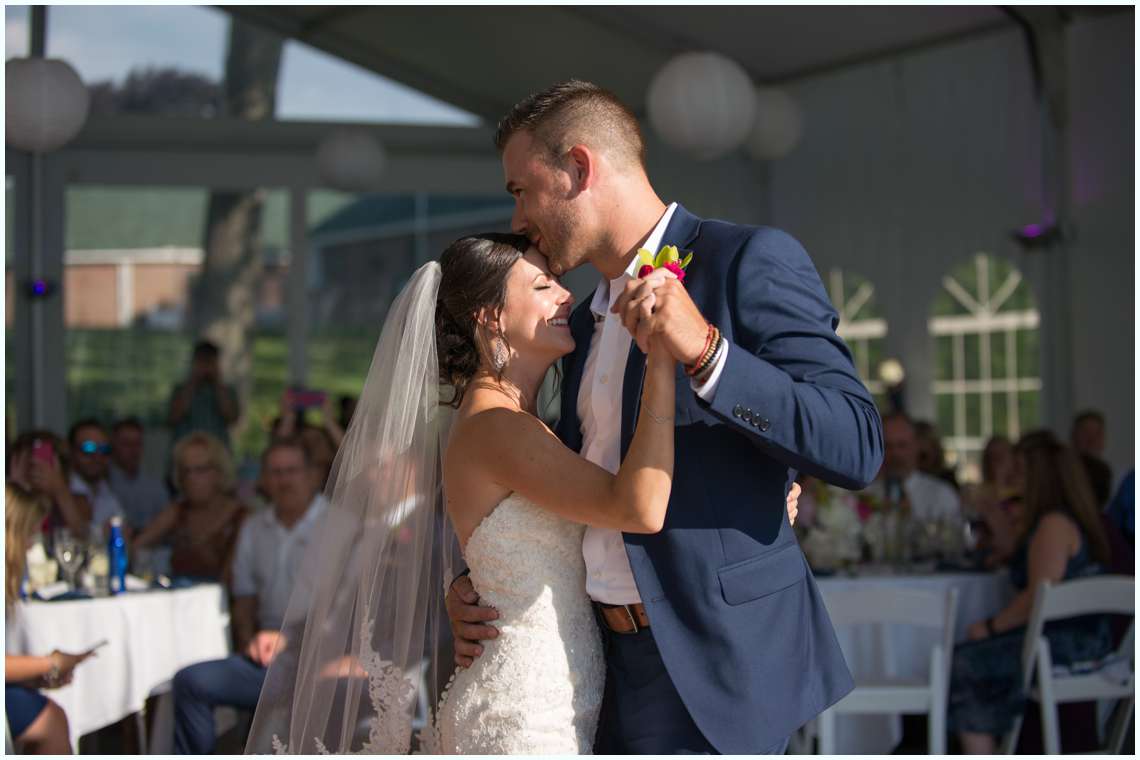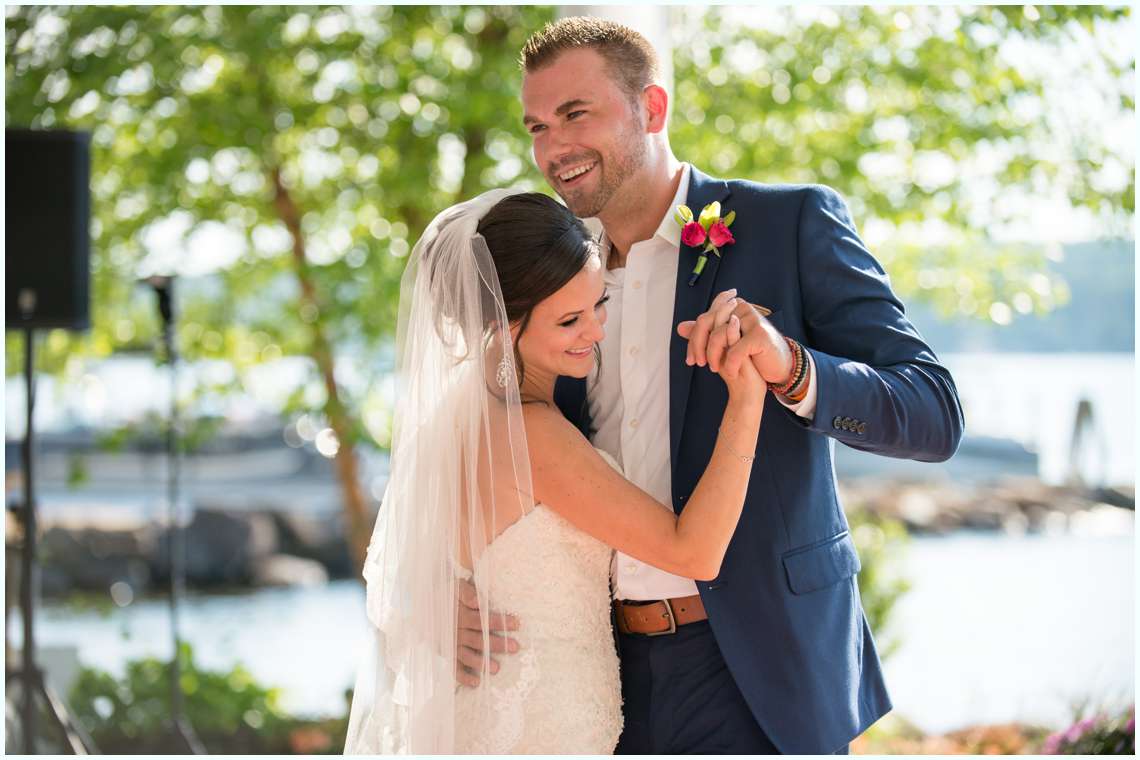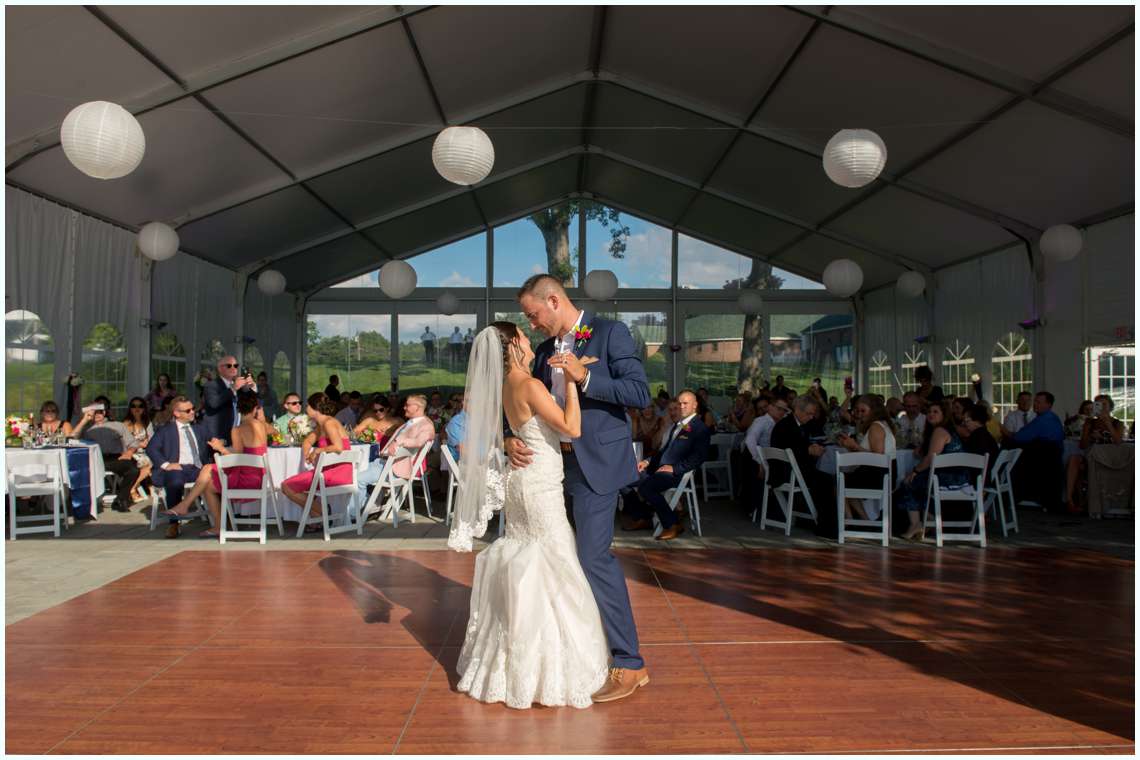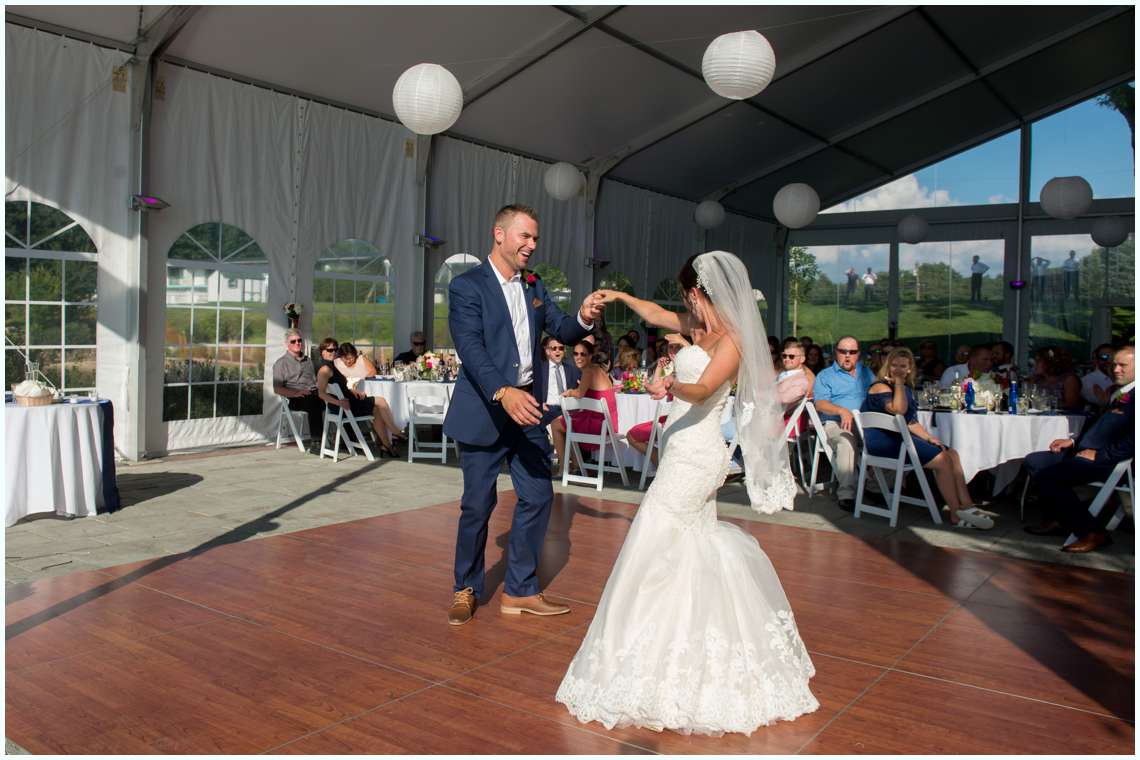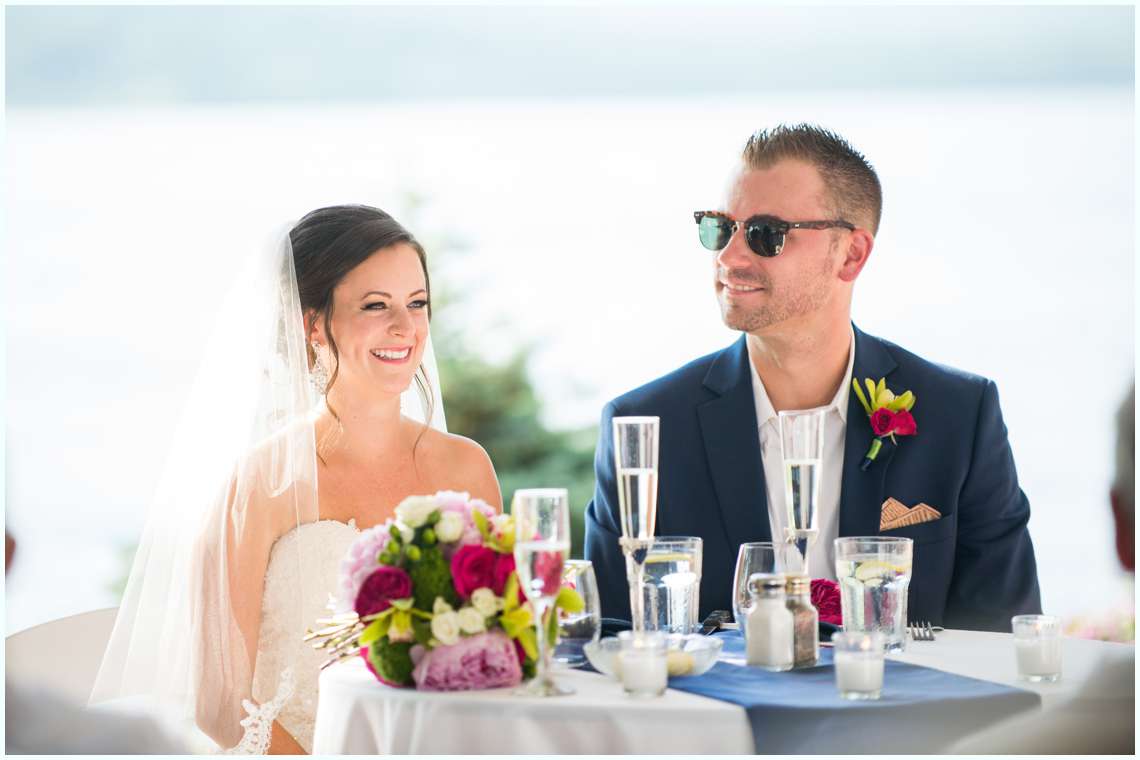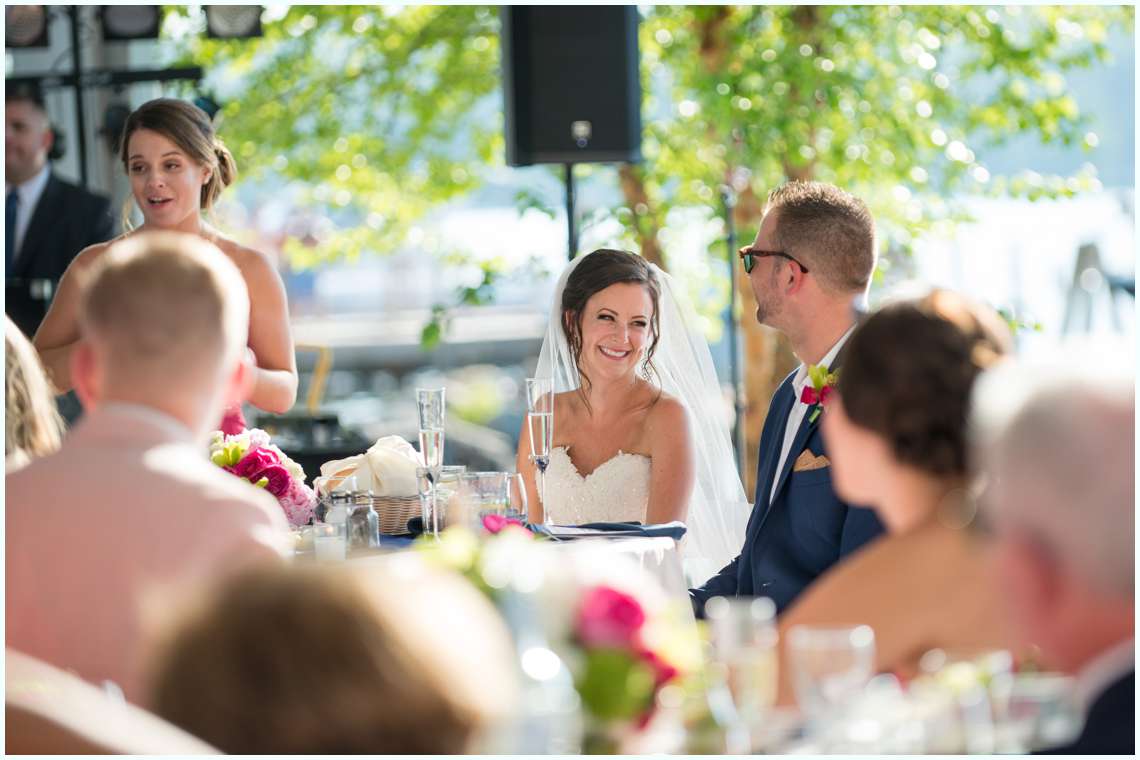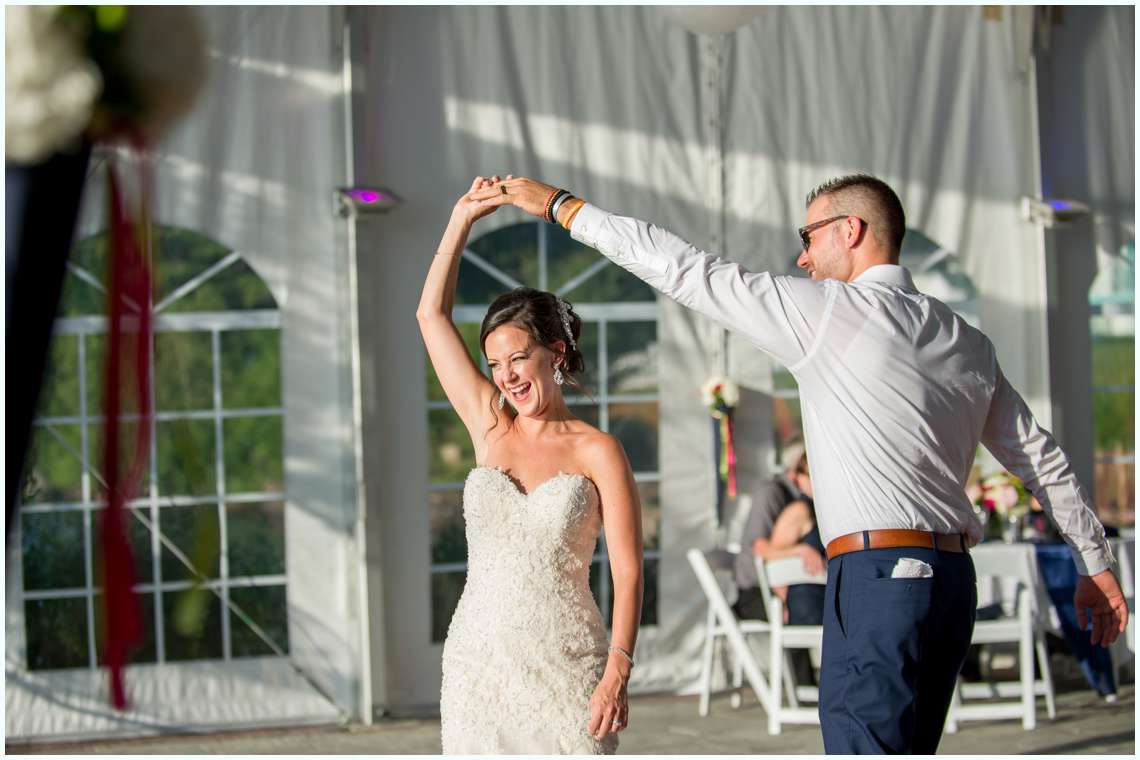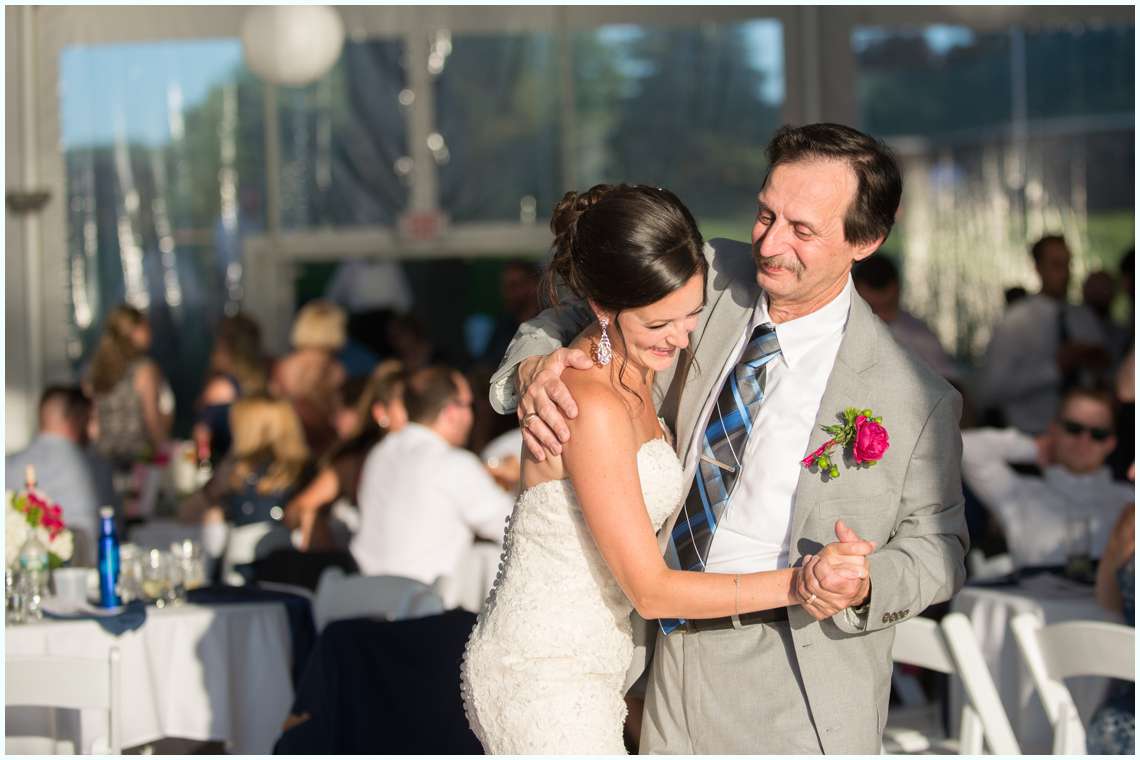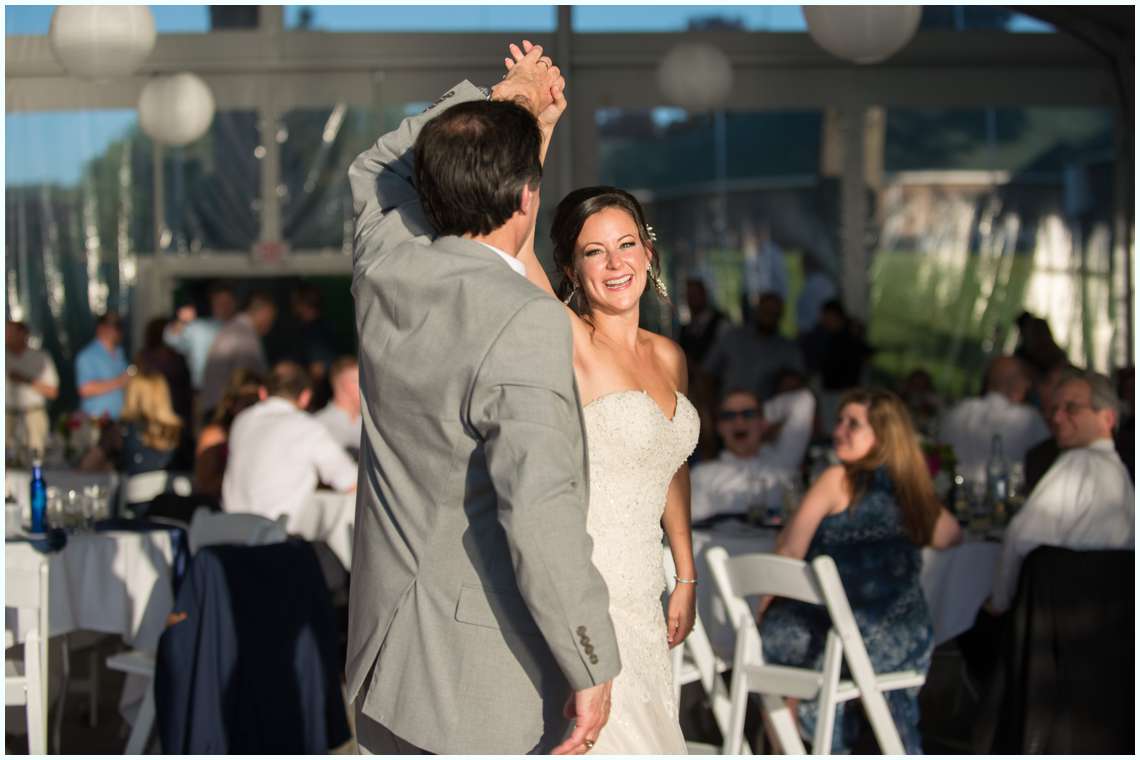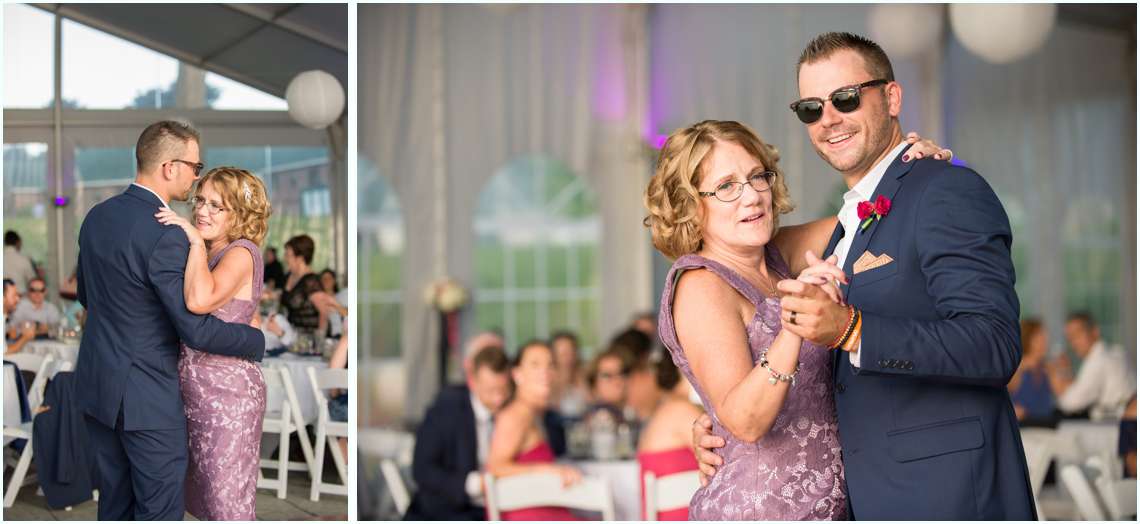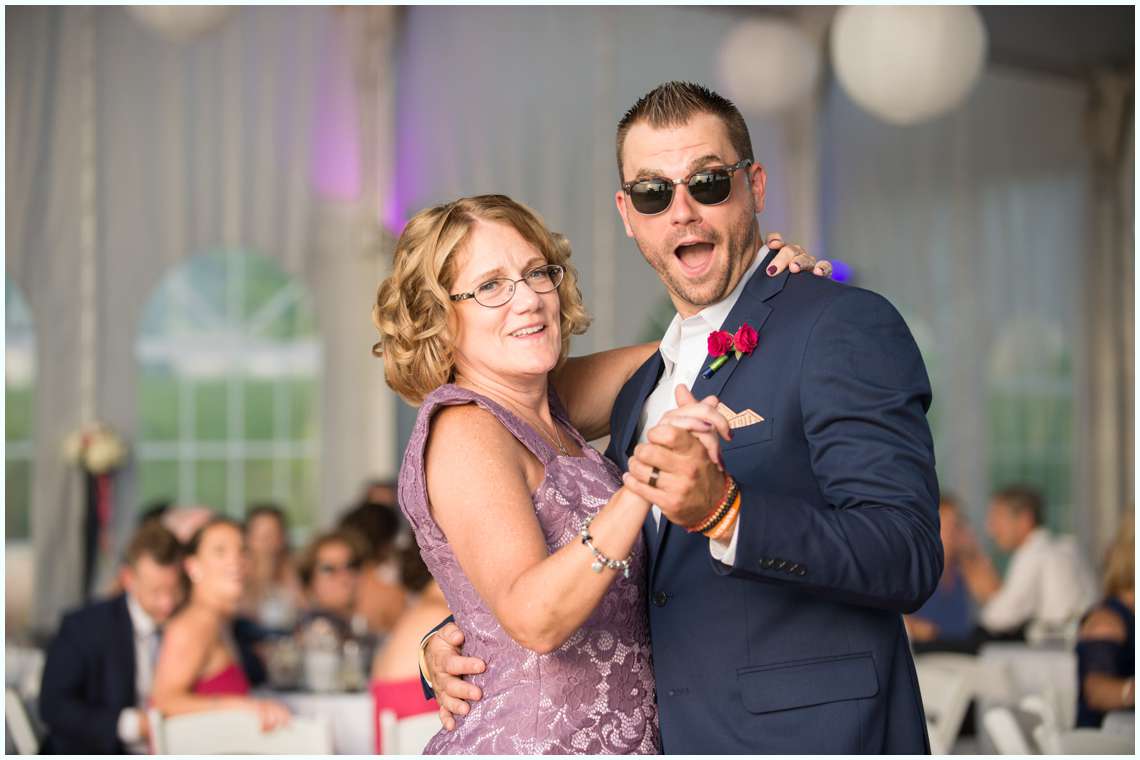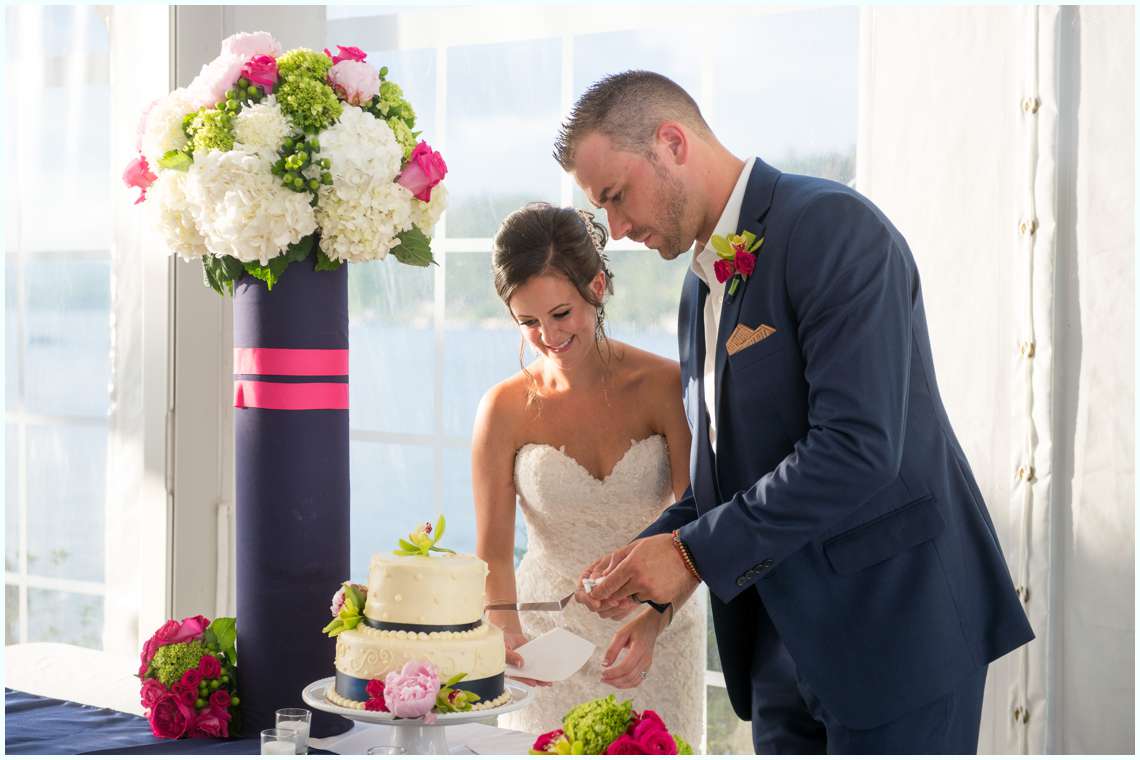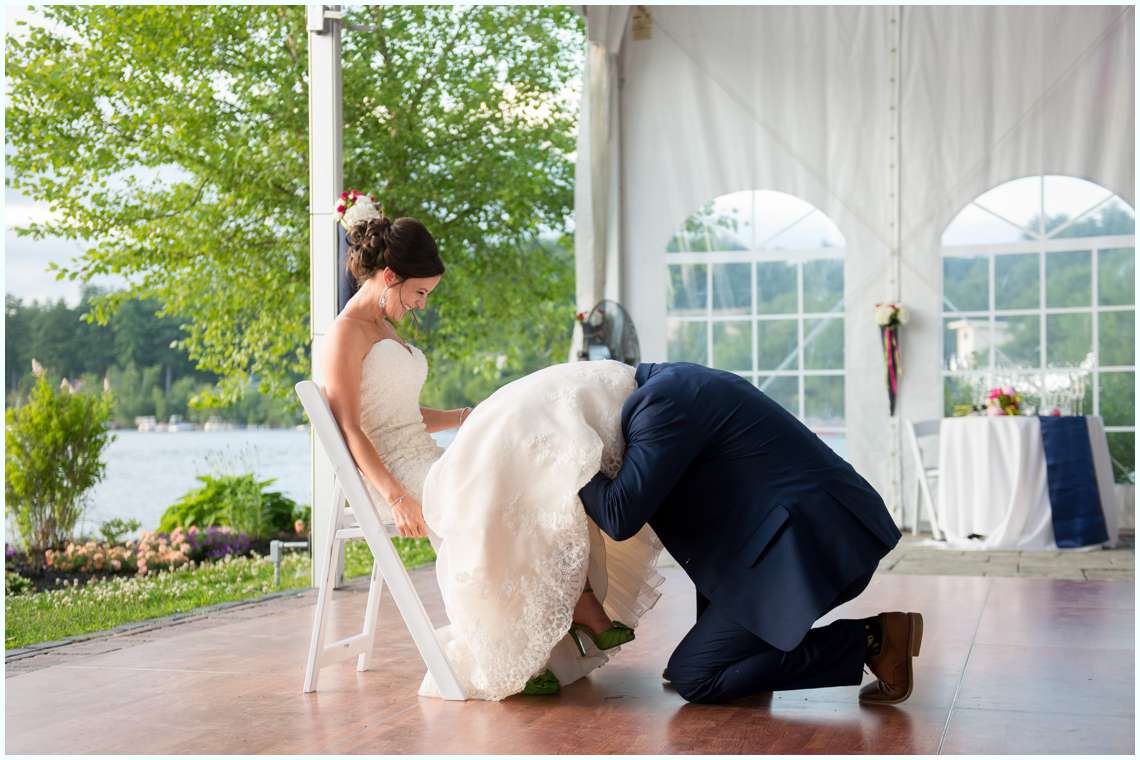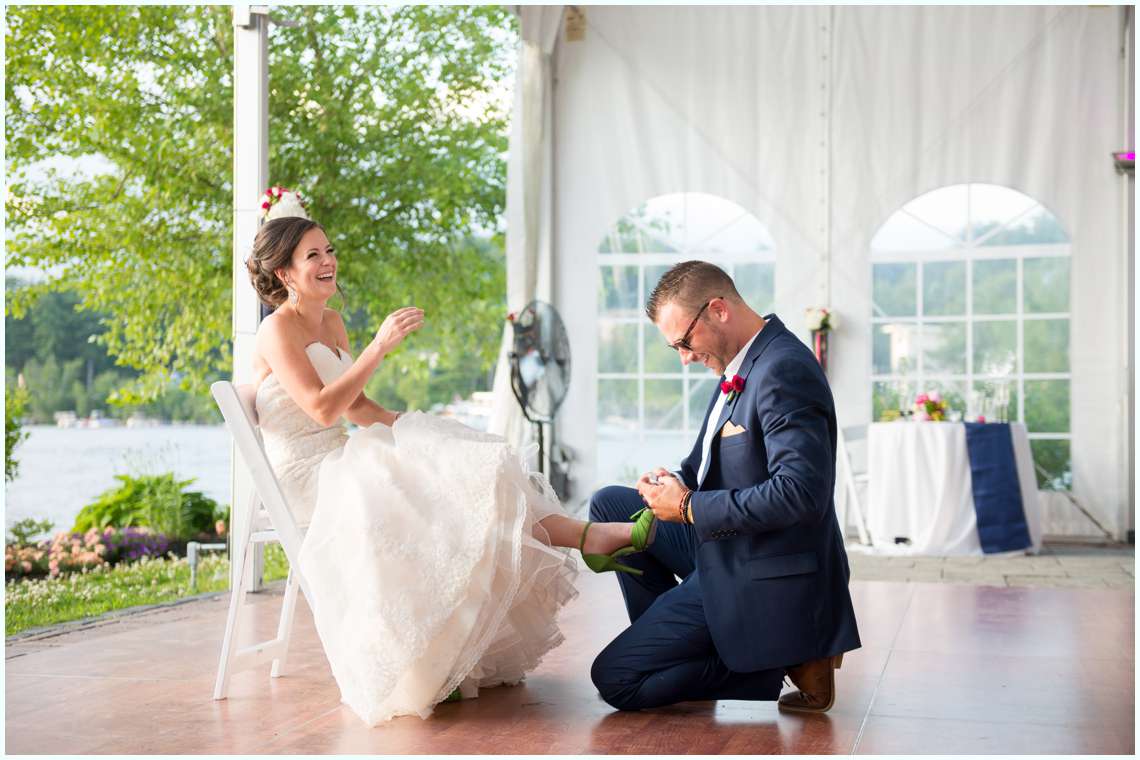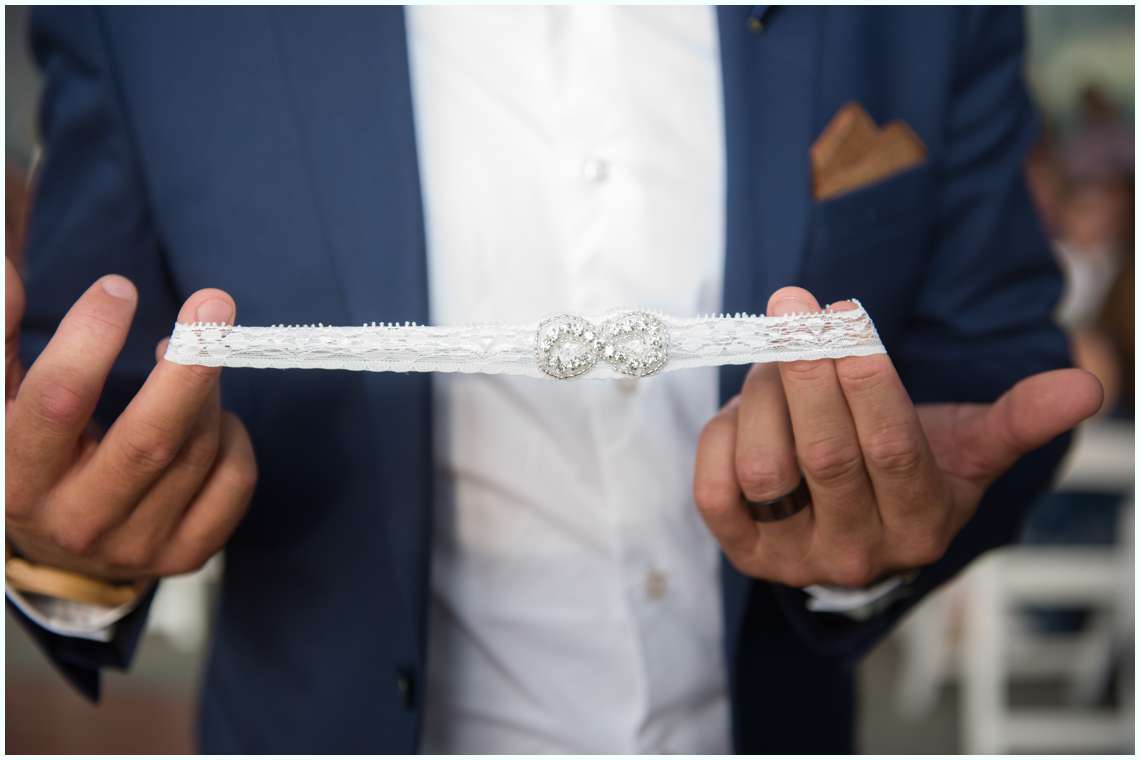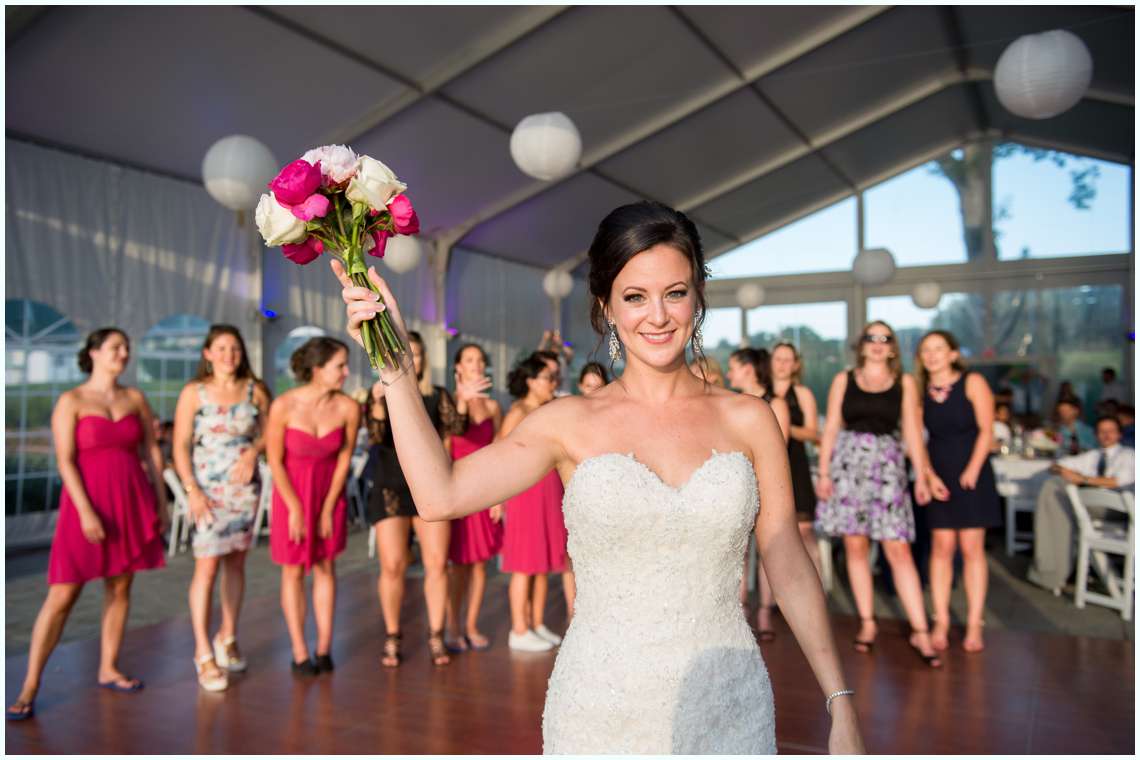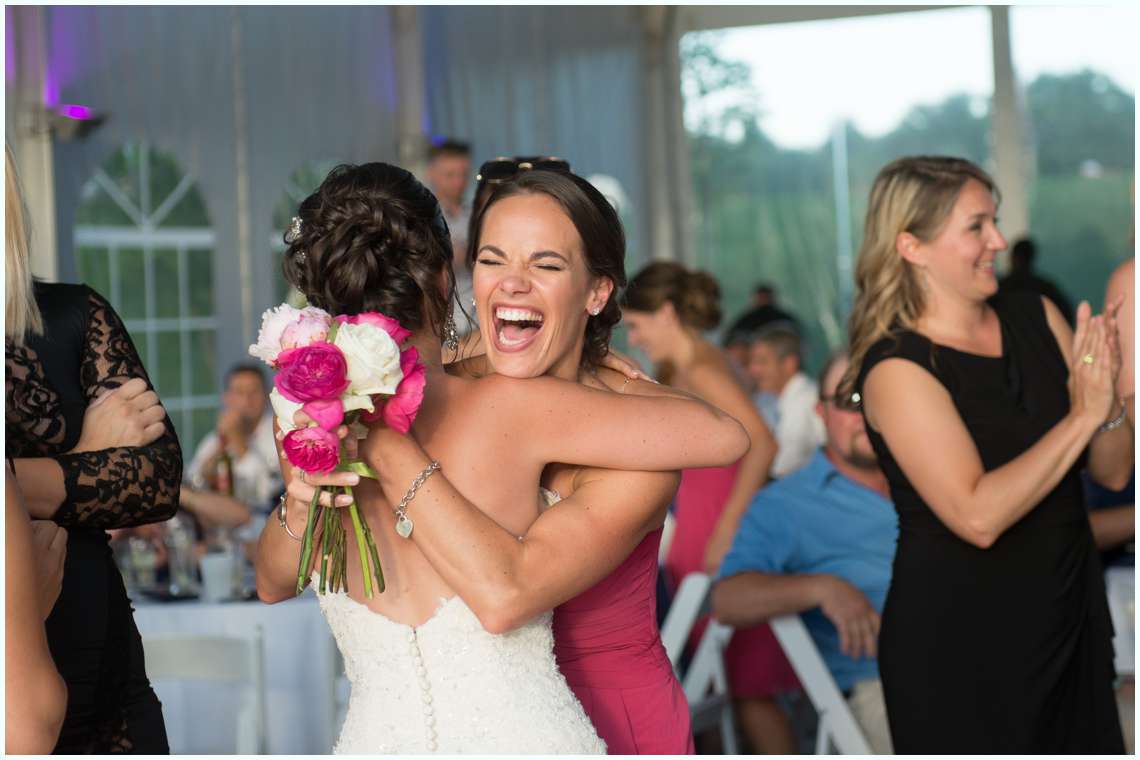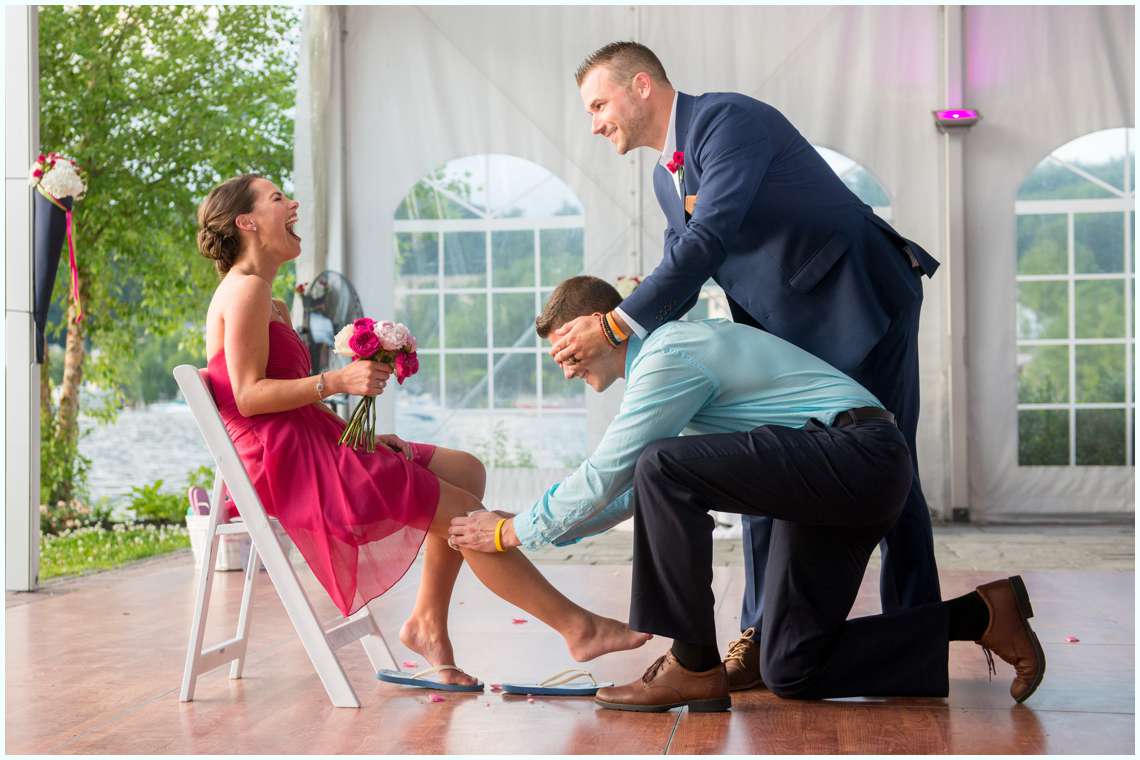 Despite the rain during their ceremony, the sky cleared up and gave this couple a gorgeous sunset on Lake Winnipesaukee.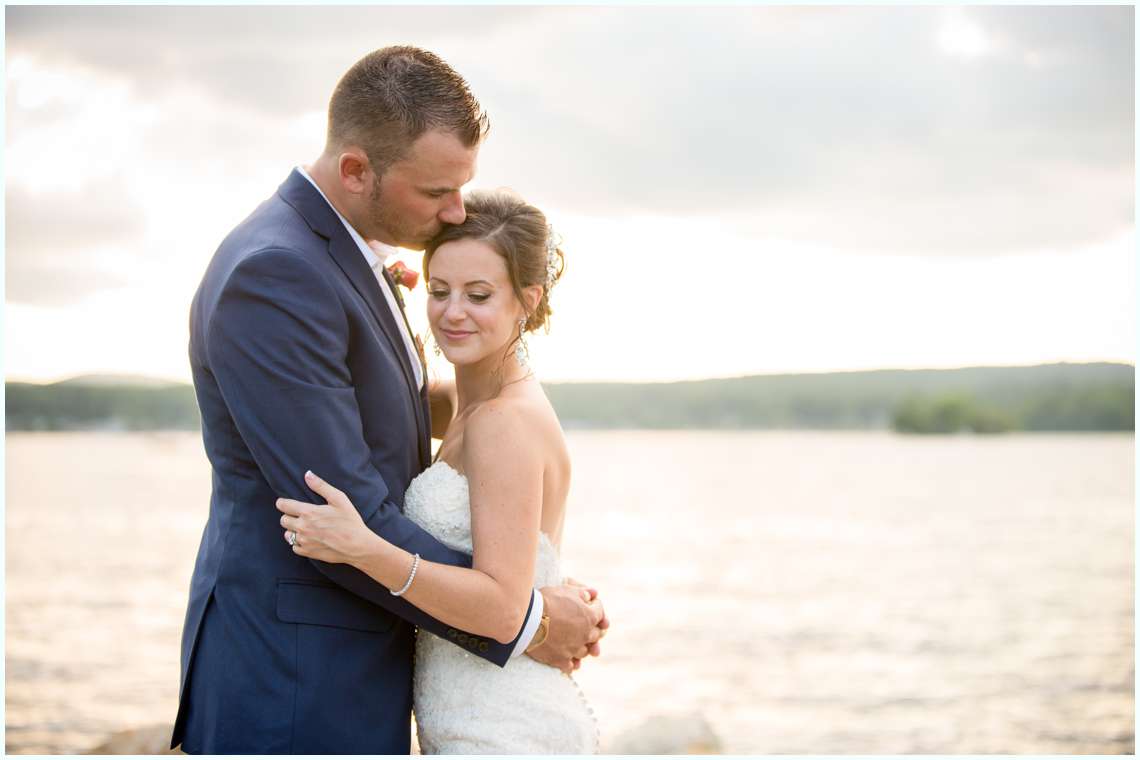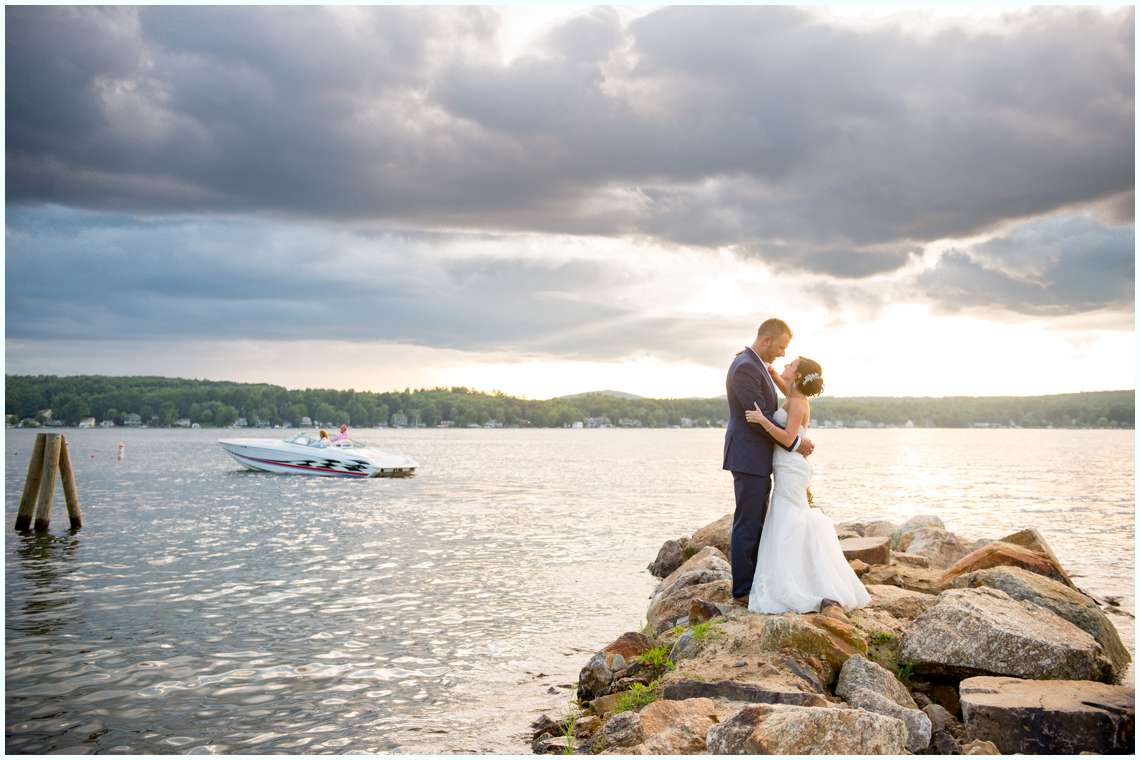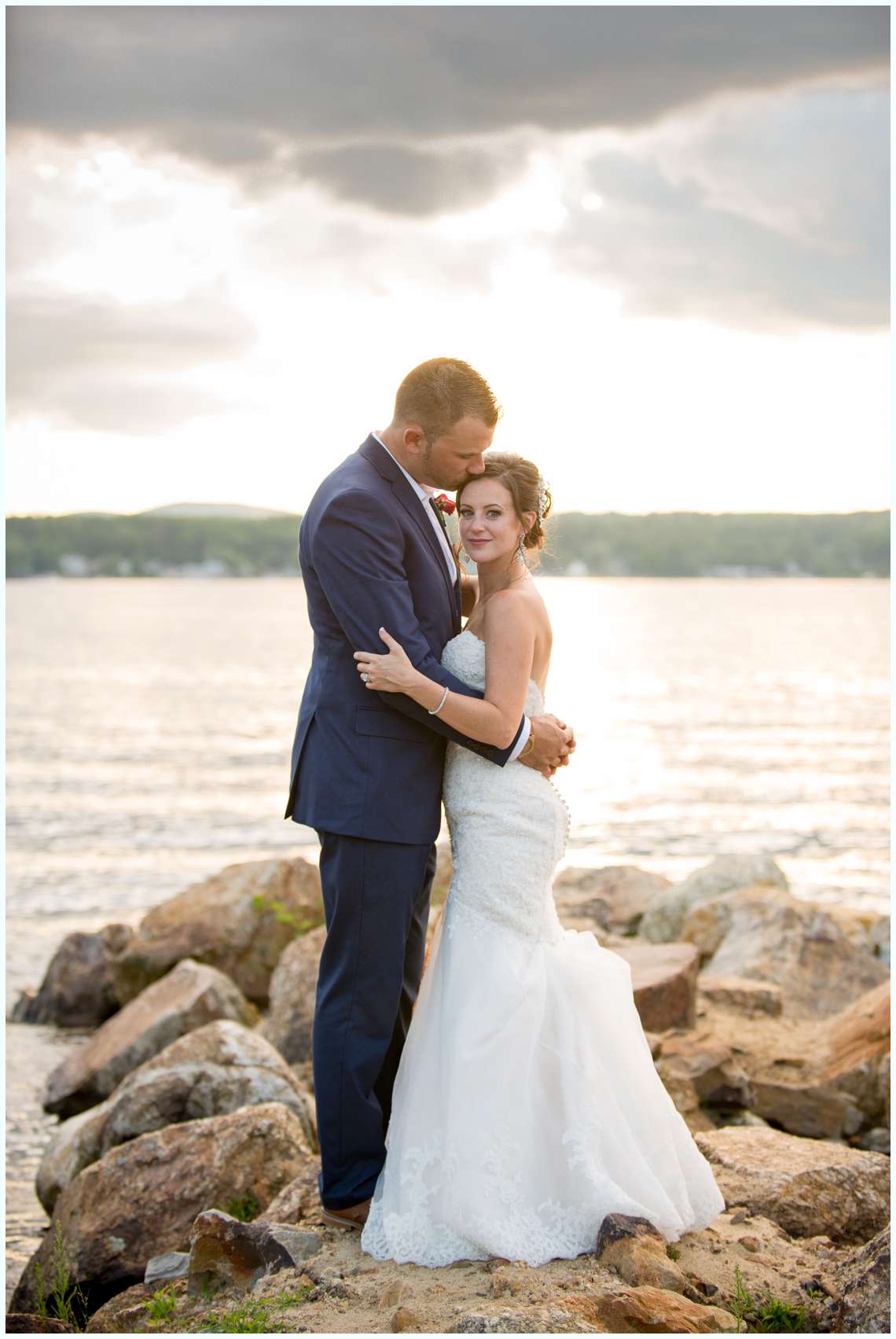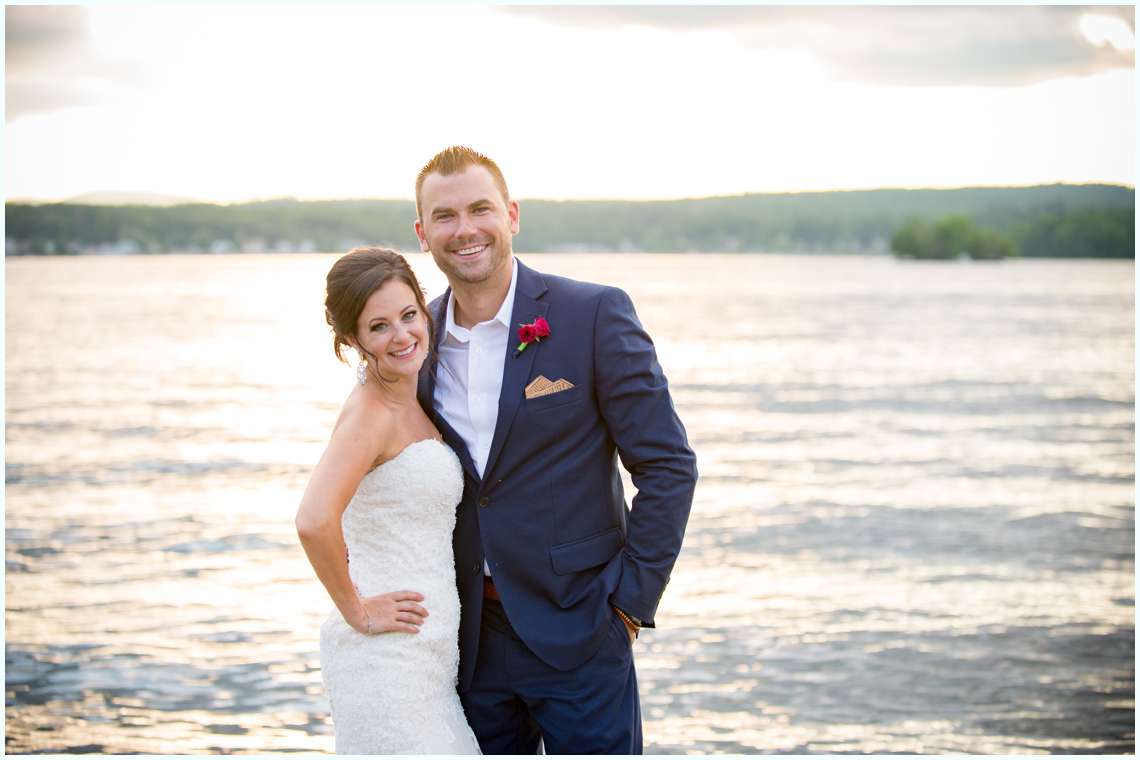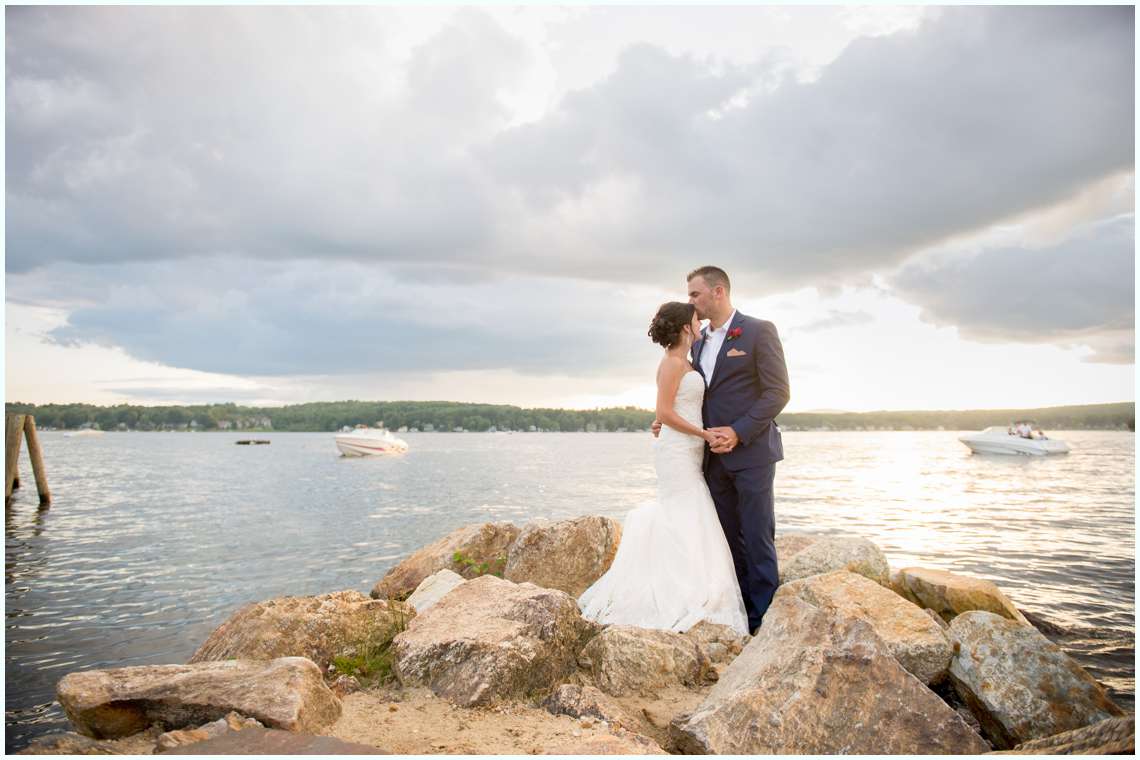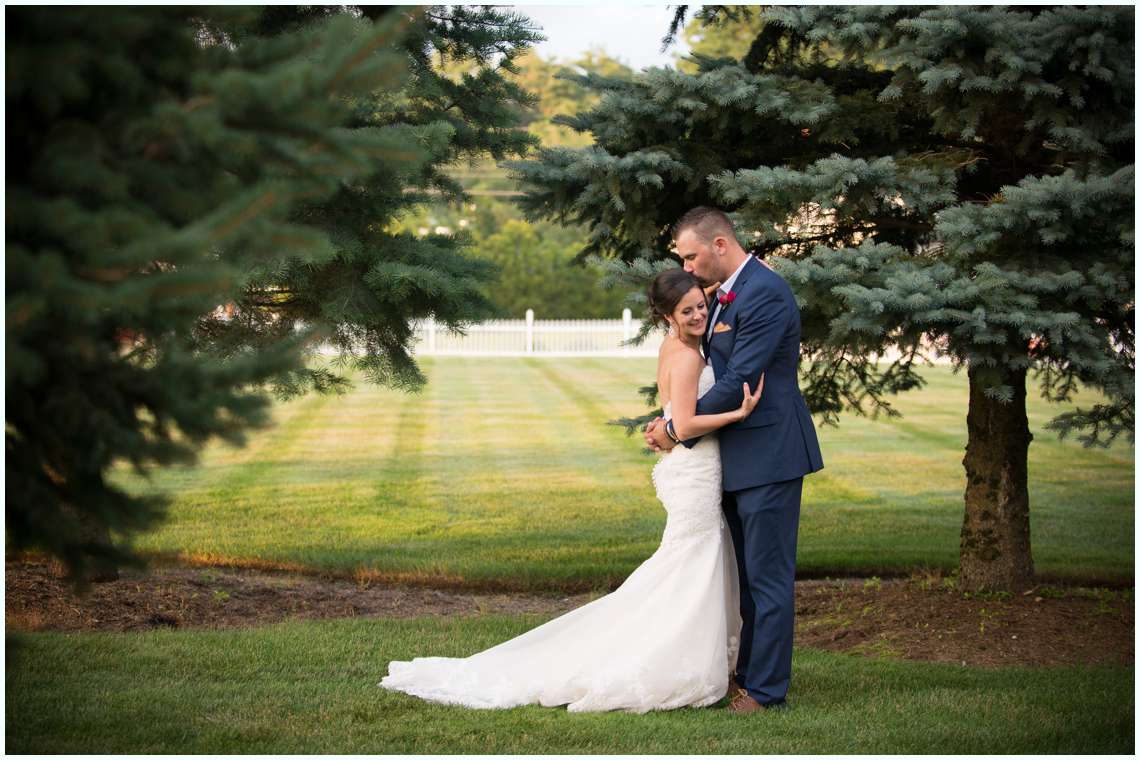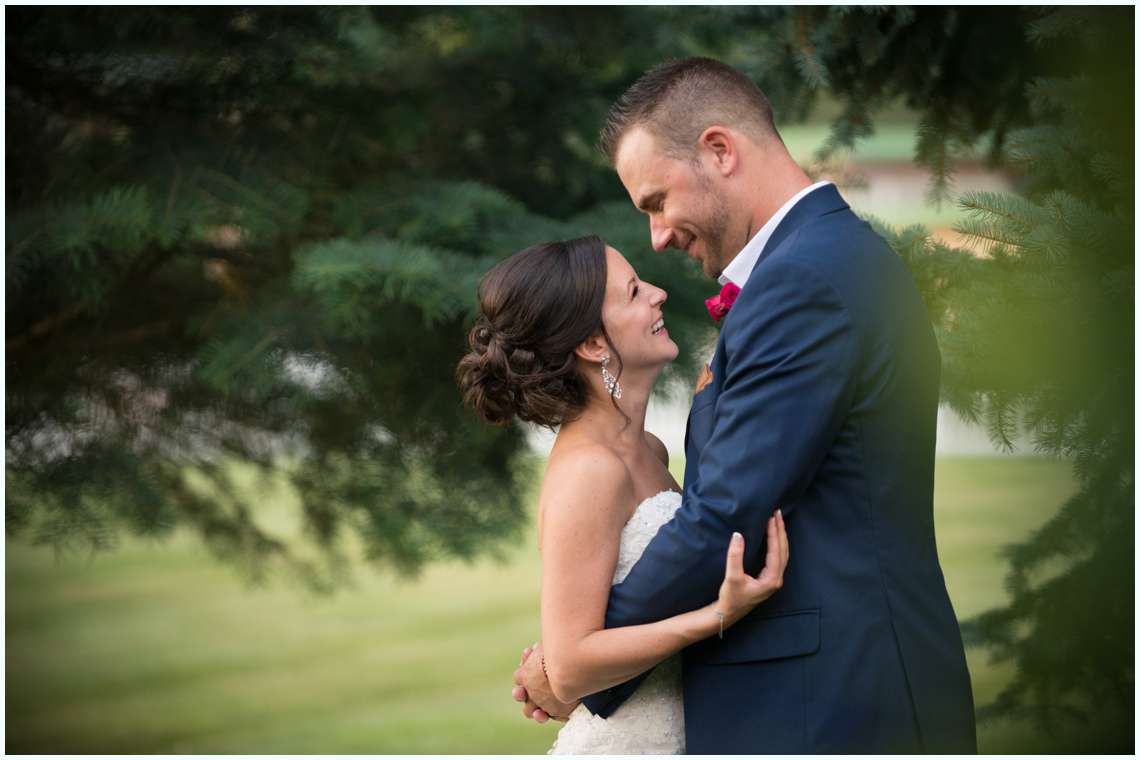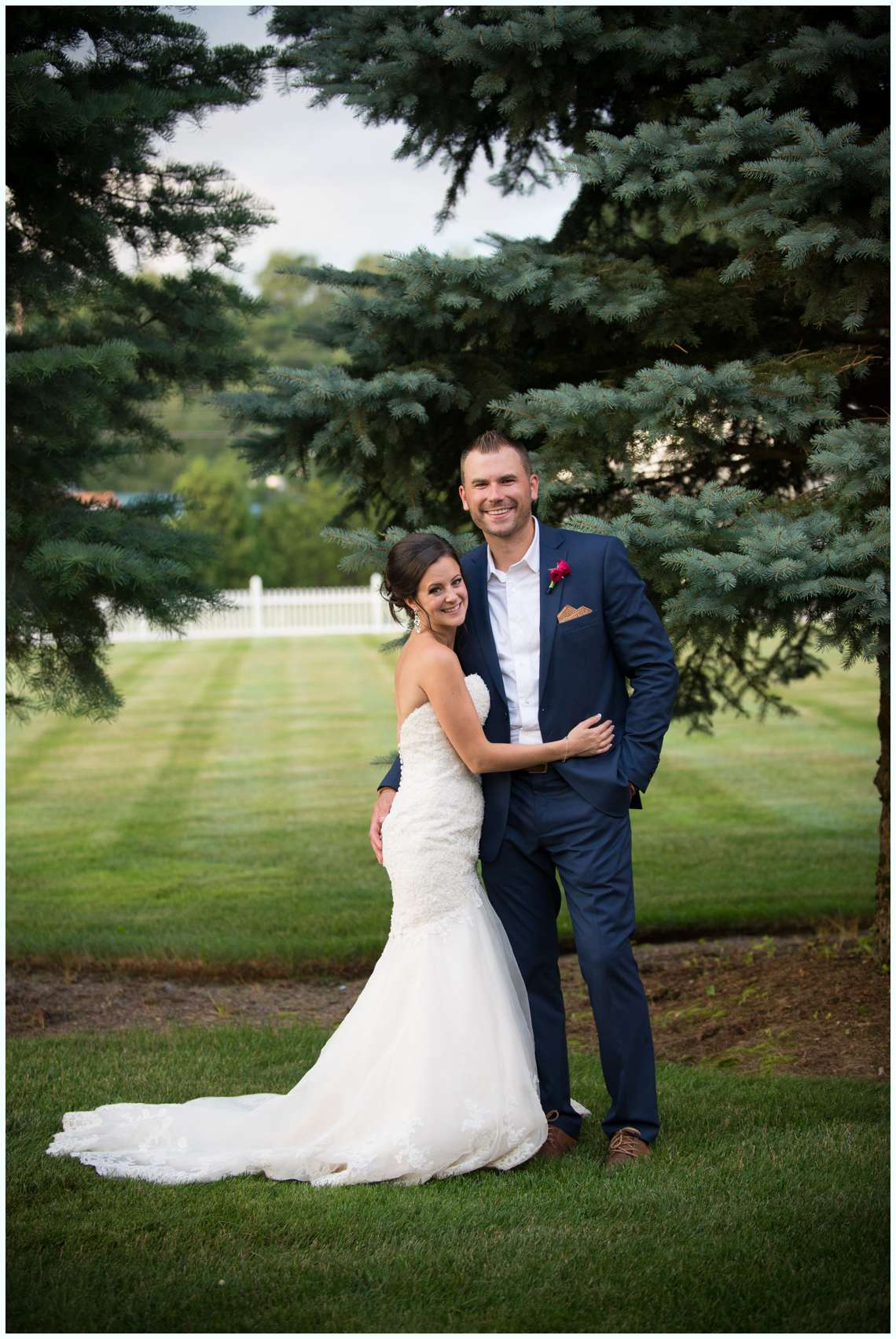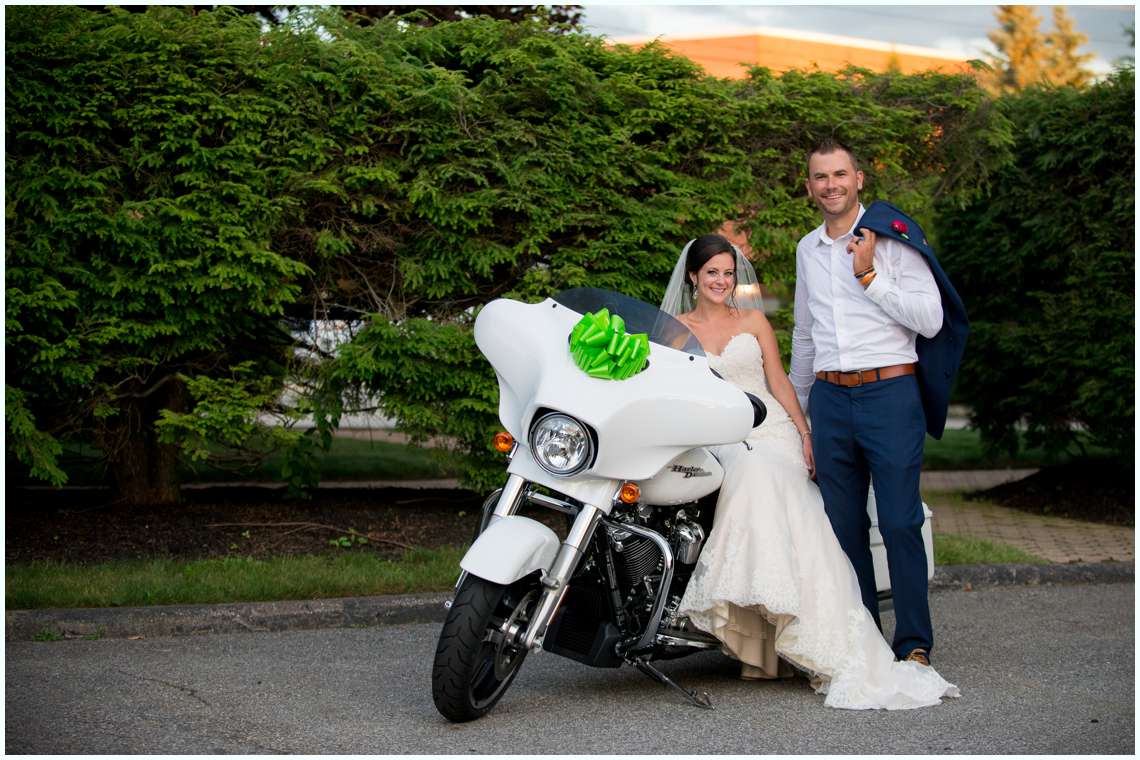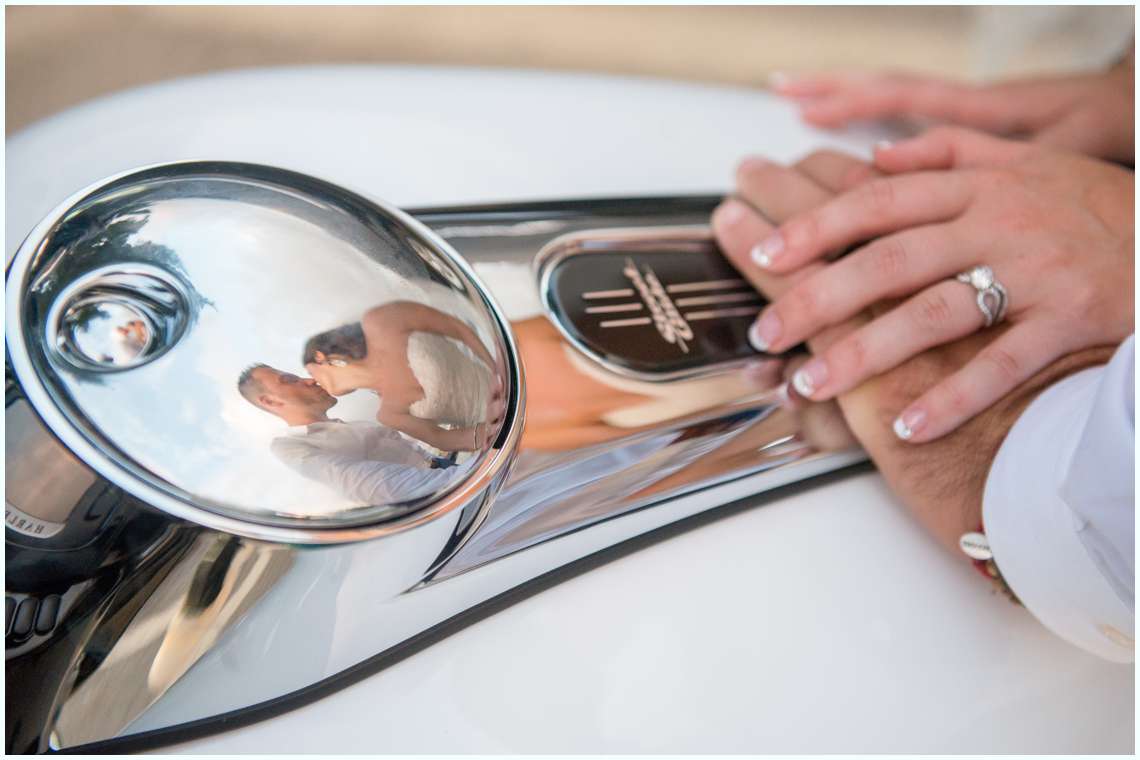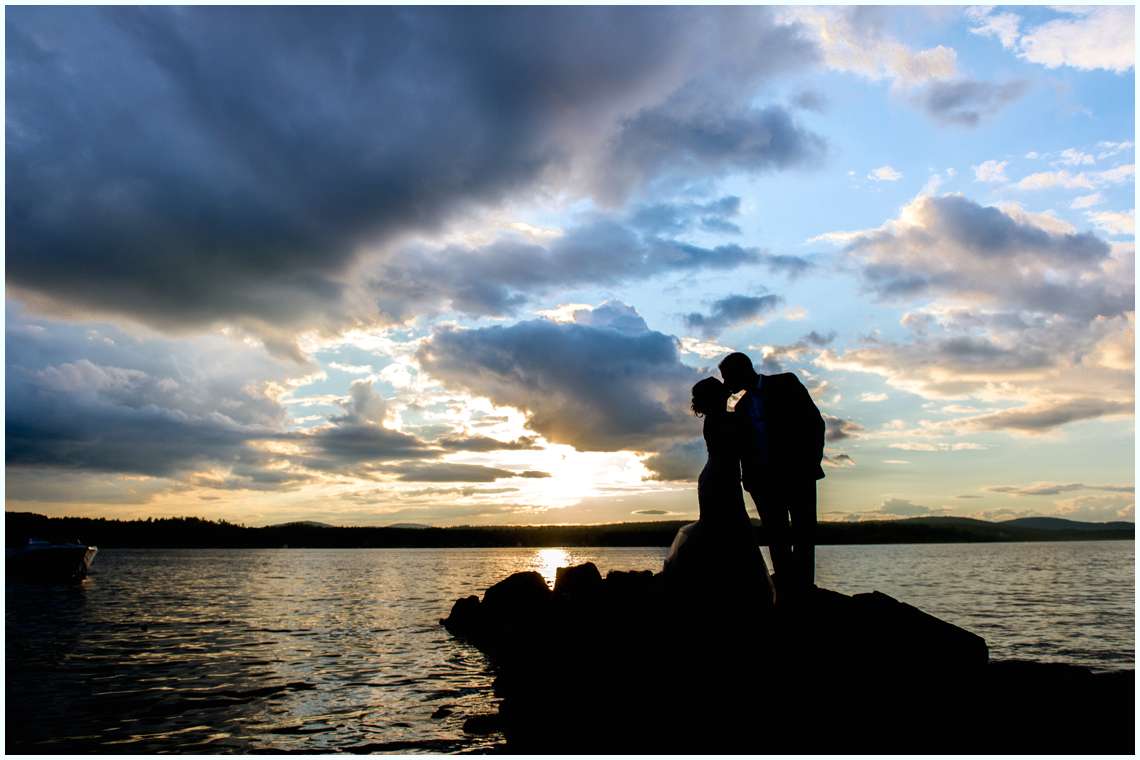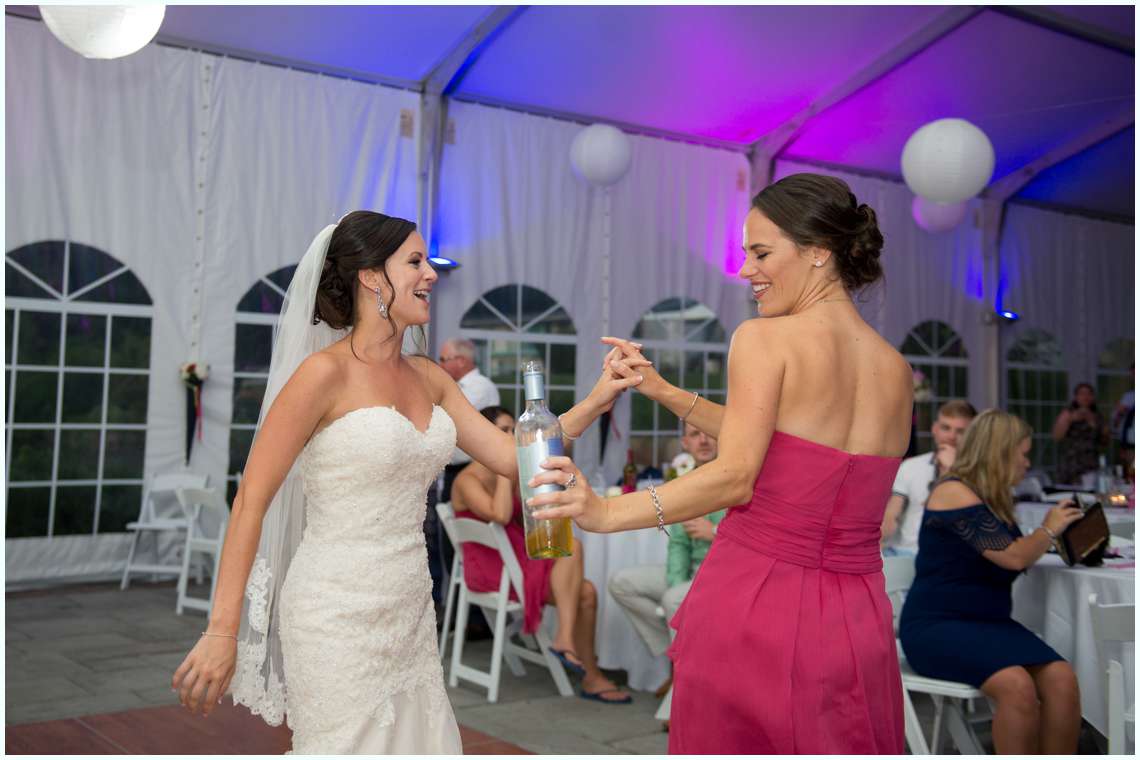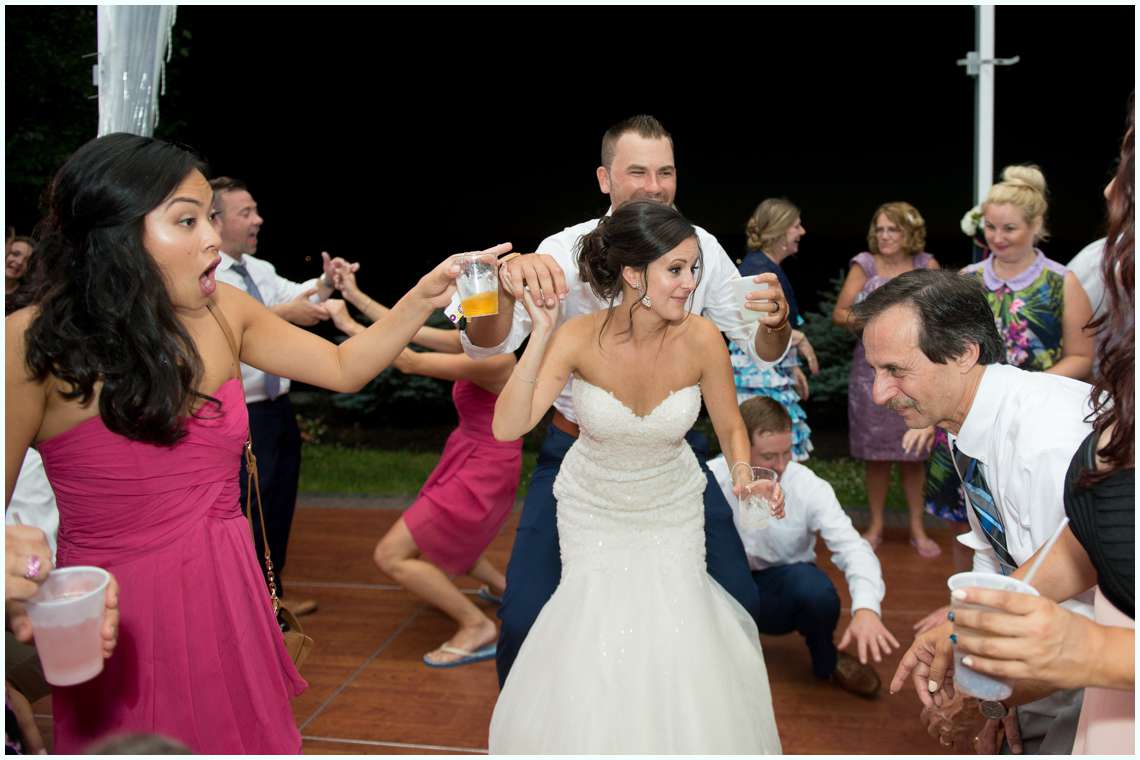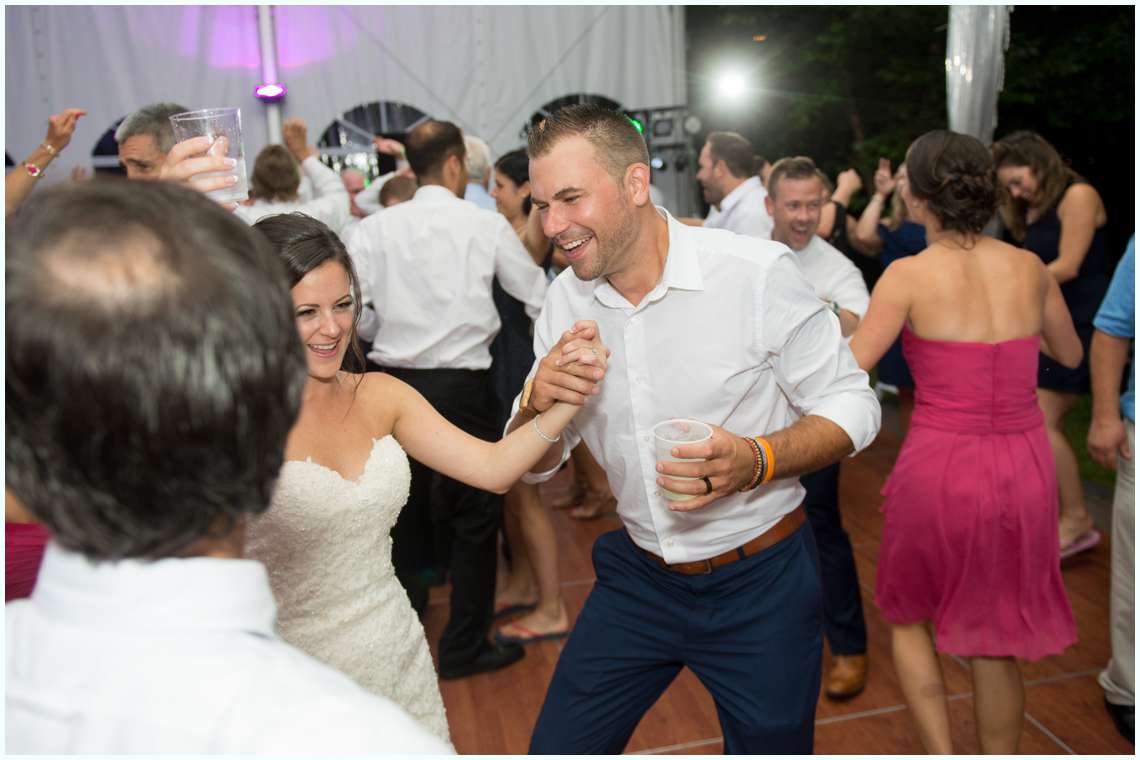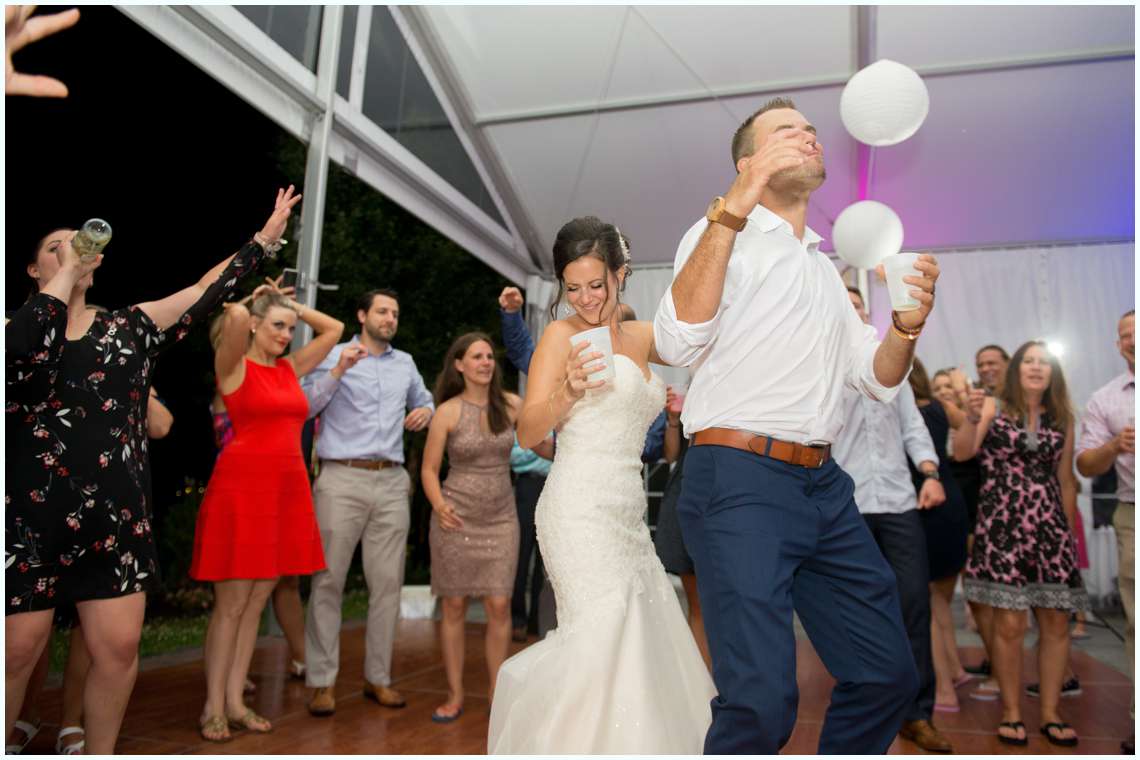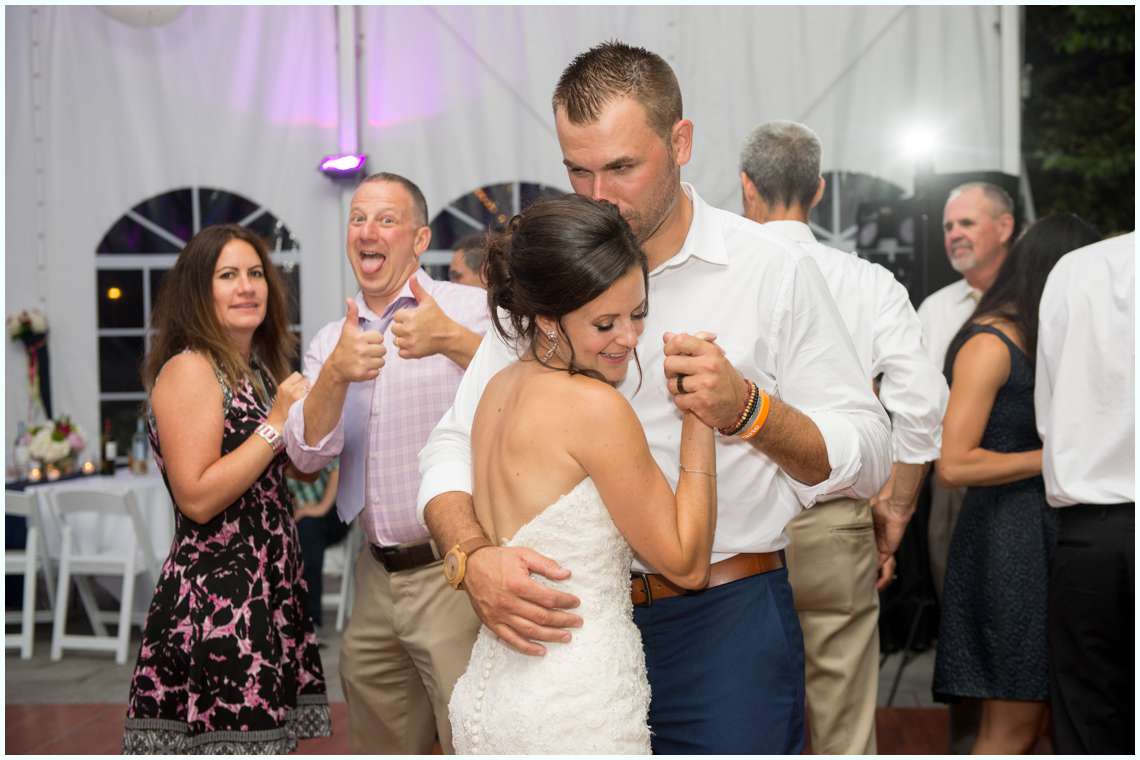 Alyssa and Mike, I cannot wait to watch your love story unfold! The amazing adventures you will experience together have just begun. I wish you a marriage that is loving, supportive, and fun!
Margate Resort Wedding Vendors:
Photographer: Haley J Photography
Venue: The Margate Resort
Event Planner: Malloy Weddings
Florist: Malloy Weddings
Wedding Dress: Uniquely Couture Bridal
Bridal Shoes: Nina
Bridesmaids' Dresses: David's Bridal
Groom and Groomsmen Attire: Kohl's
Rings – A&E Diamond & Gold
Hair Stylist: Fancy Nancy's Elite Hair Designers
Make up Artist: Cecilia Ulibarri
Cake Baker: Hart's Catering
DJ: DJ DeWeese Entertainment
Invitation Design:  Mike DellaCamera